Automotive systems technology program recertified at top level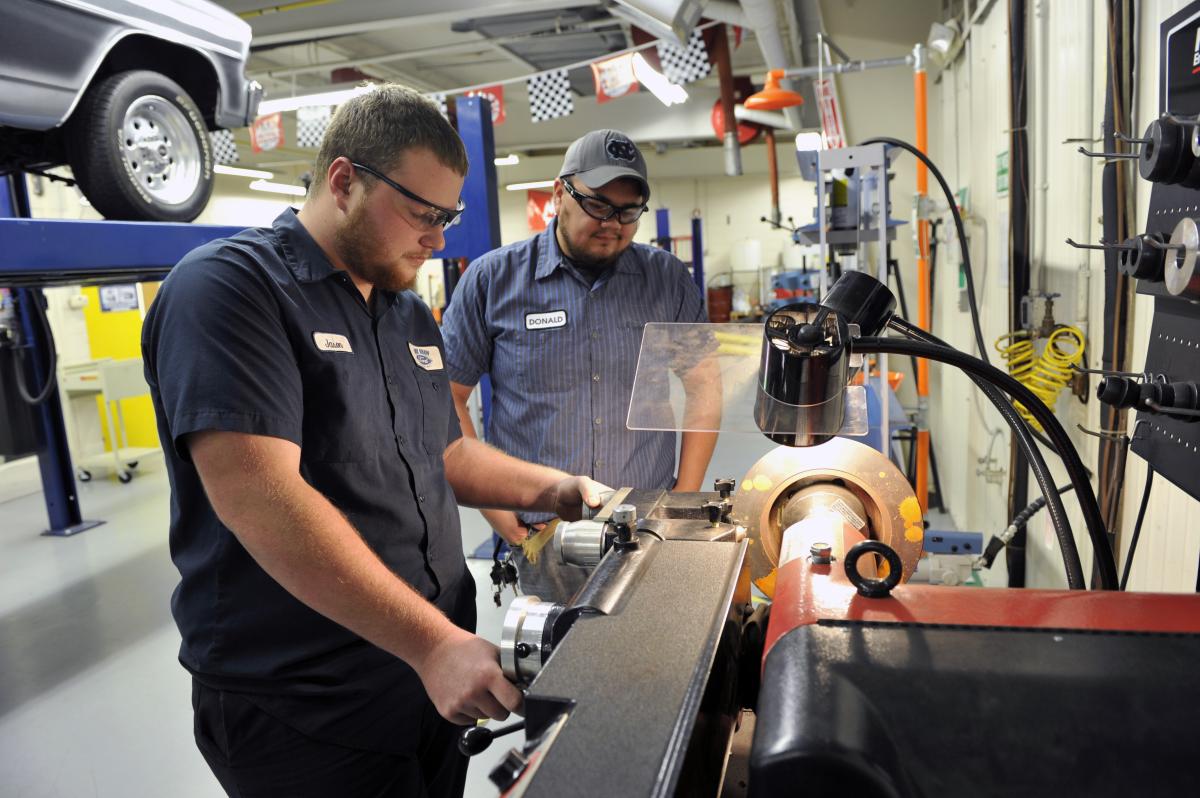 SCC automotive systems technology students Jason Paris (left) of Sylva and Donald Long of Franklin use a brake lathe, one of the many pieces of equipment required for accreditation. SCC's automotive program was recently recertified at the master's level by the National Automotive Technicians Education Foundation, Inc.
Southwestern Community College's automotive systems technology program recently received a Master Automobile Service Technology accreditation – the highest level of achievement recognized by the National Automotive Technician Education Foundation (NATEF).
To achieve this recognition, SCC's program underwent rigorous evaluation by NATEF. Nationally accepted standards of excellence in areas such as instruction, facilities and equipment were used.
"NATEF is the standard for automotive training programs," said David Myers, who has been the automotive program coordinator since fall of 2011. "We're very honored to receive this recognition. We work hard to make sure our students are training on the latest technology so that they'll be successful in their careers after graduation, so it's nice for the most well-known re-accreditation agency out there to honor us like this."
Upon completing the evaluation, NATEF recommended SCC be accredited by the National Institute for Automotive Service Excellence (ASE). ASE is a national non-profit organization that tests and certifies repair technicians in addition to accrediting automotive training programs.
"This is great news for automotive-minded young people and their parents," said Donald Seyfer, NATEF chair. Because this program increases cooperation between local education and industry leaders, it gives added assurance that SCC's graduates will be employable entry-level technicians."
For more information about SCC and its programs, call 828.339.4000.