Big heart helps Ledford excel in detention officer training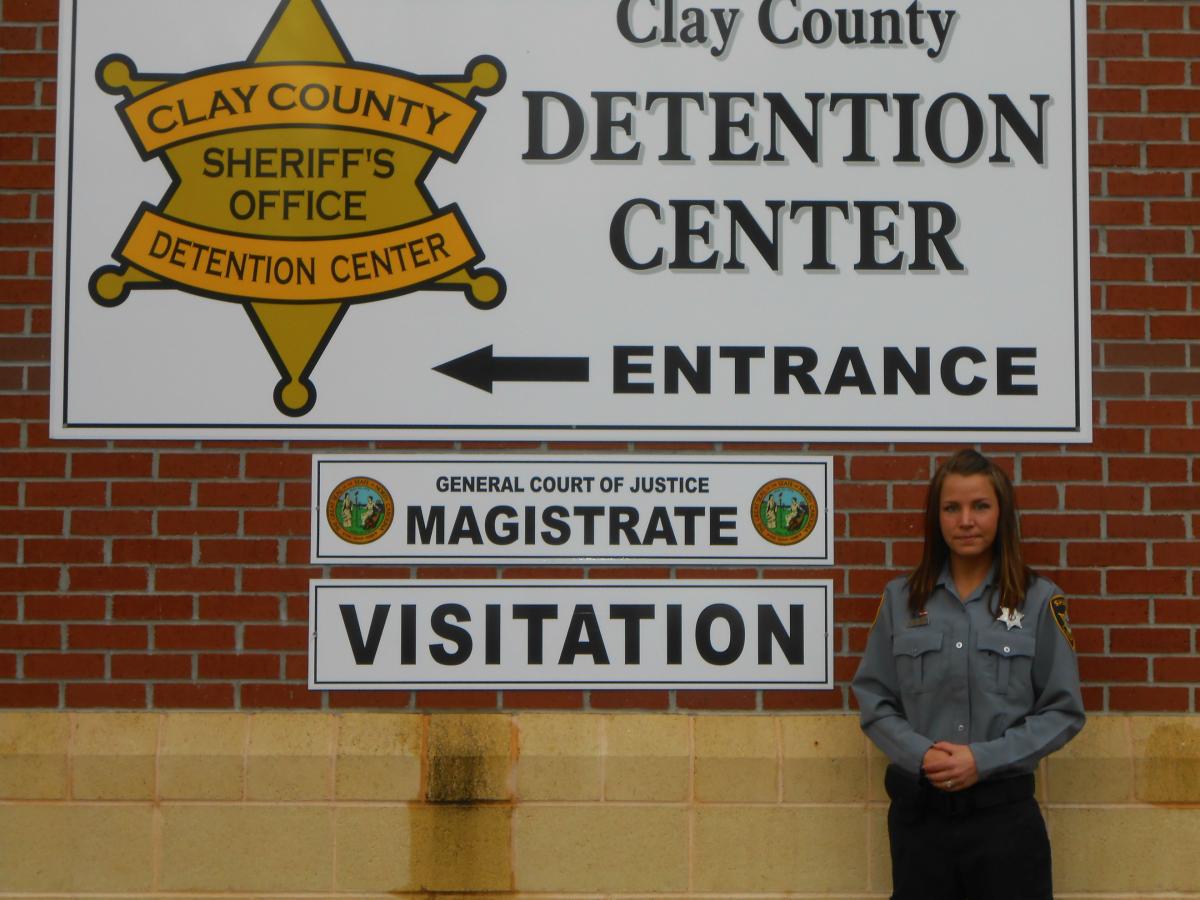 Krystal Ledford, who recently completed SCC's Detention Officer Training, works at the Clay County Detention Center.
Standing barely 5-foot-2 and tipping the scales at just over 100 pounds, Krystal Ledford admits to feeling some anxiety on the first day of Detention Officer Training at Southwestern Community College's Public Safety Training Center (SCC-PSTC).
"To be honest, I was terrified," the Clay County resident recalled recently. "Southwestern has a reputation for being extremely tough. A few of my co-workers were intimidated. But that's what motivated me to want to go. If I'm going to get certified, I want to go to the best school. And SCC is the hardest, most prestigious school in this area. If everyone's scared of it, then that says a lot about someone who can get through it."
Despite her tiny frame, Ledford not only survived the intensive one-month program – she thrived. In particular, she found the section on subject control techniques gave her extra confidence as she returned to work at the Clay County jail as a certified detention officer.
She began working there six months earlier but now feels much more qualified and competent.
"They can't teach you bravery, but they can teach you how to defend yourself," Ledford said. "When I first started working at the jail, it was awkward. I didn't know how to interact with inmates. I wasn't well-trained. I was ill-equipped. But now, I know how to communicate with them and how to talk down situations properly.
"Also, it improved my professionalism and how I carry myself altogether," she added. "I'm not mean. I don't come in there hateful or anything like that, but I'm not scared either."
Before going to work at the jail, Ledford had been a waitress. She'd long wanted to work in law enforcement but never felt she had a chance due to her size. Clay County Sheriff Vic Davis gave her a chance, and she's turned her dream into a reality.
Asked why she chose the field of law enforcement, Ledford said it's because she wanted to break an unfortunate family cycle.
"My family is a rough crowd," Ledford said. "I'm the first one in my family to be on the opposite end of the spectrum. Several members of my family have been in and out of the system … That motivated me to want to break that cycle. I cannot help the way I was brought up, but I realized I do have a choice. It proves that if I can do it, they can too."
She certainly proved her mettle to Curtis Dowdle, dean of SCC's Public Safety Training.
"Mrs. Ledford showed heart and determination during training," Dowdle said. "When added to her tenacity, this will allow her to win in any situation she encounters. She has a hunger for knowledge with a realization of how important and valuable quality training is to someone with her responsibilities in a detention facility."
For more information about SCC's Detention Officer Training program and other public safety training opportunities, call 306-7041 or visit
http://www.southwesterncc.edu/content/public-safety-training
.