Meade, Matthews take top awards at SCC's student art show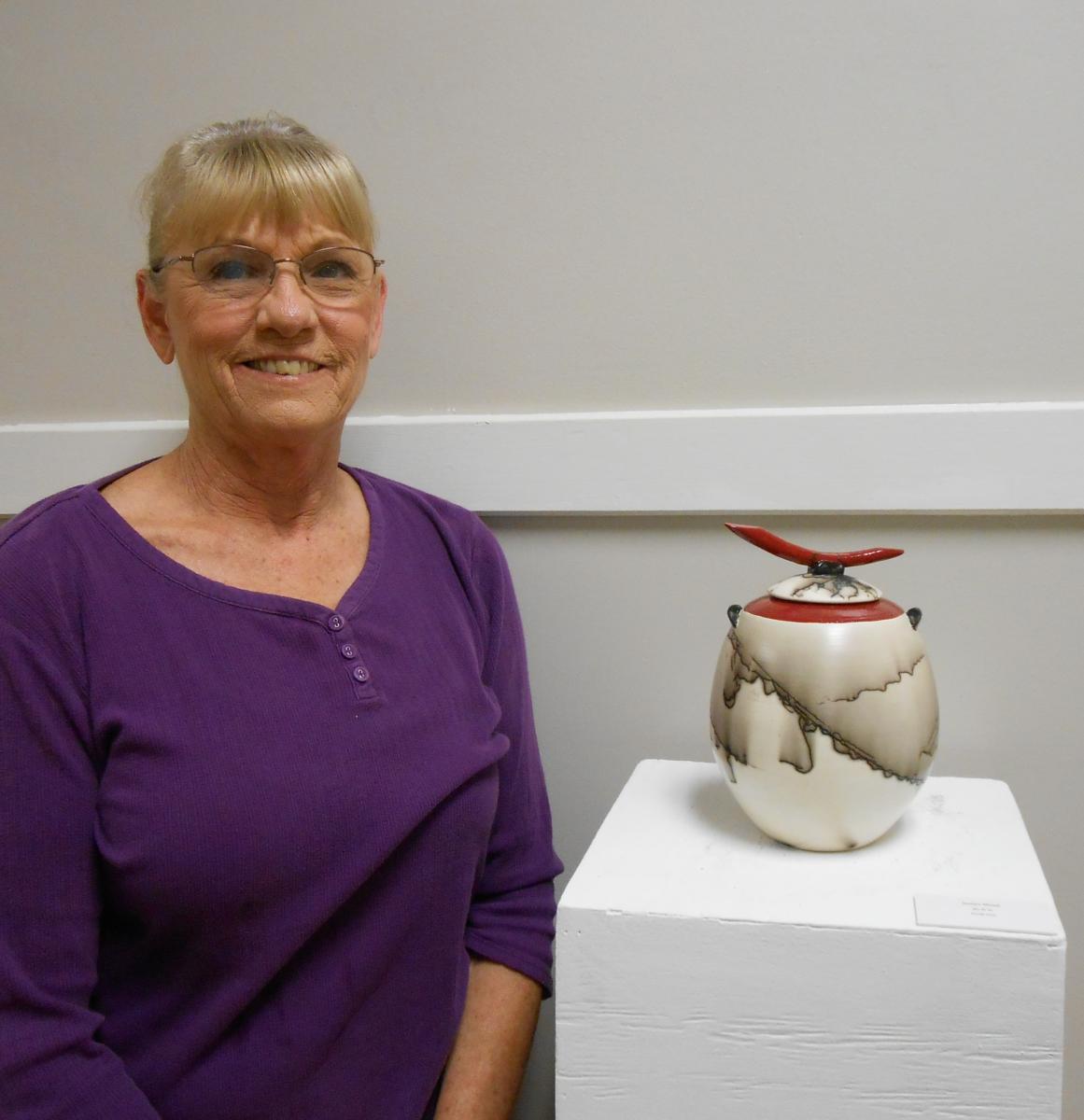 Jolynn Matthews, a Southwestern Community College heritage arts student from Bryson City, won the achievement in ceramics honor at the student art show for her untitled horse hair jar.
Southwestern Community College's Nantahala School for the Arts recently announced winners of its annual student art show that was held on April 17 at the SCC Swain Center.
James Mead of Sylva won best of show honors and a $100 cash prize for his handmade book, "As It Is."
The achievement in ceramics award went to heritage arts student Jolynn Matthews, who won a $100 gift certificate to Highwater Clays for her untitled horse-hair jar.
Mason Erlacher of Whittier, Brett Gibson of Franklin, Joy Hutcher of Franklin and Ed Mcilvaine of Bryson City each received honorable mentions and a $25 cash prize.
"The work produced by these students exemplify the foundations and principles that make our program a unique and enriching experience," said Brian Kane, fine arts department chair at SCC.
Honorable Mention  
Southwestern Community College offers an Associate of Fine Arts degree program at the Nantahala School for the Arts, which is located in the SCC Swain Center at 60 Almond School Road, Bryson City, NC 28713.
For more information about the Nantahala School for the Arts and the Associate in Fine Arts program, please call 828-366-2000