Alvin N. Kinkaid, Sr. BLET Scholarship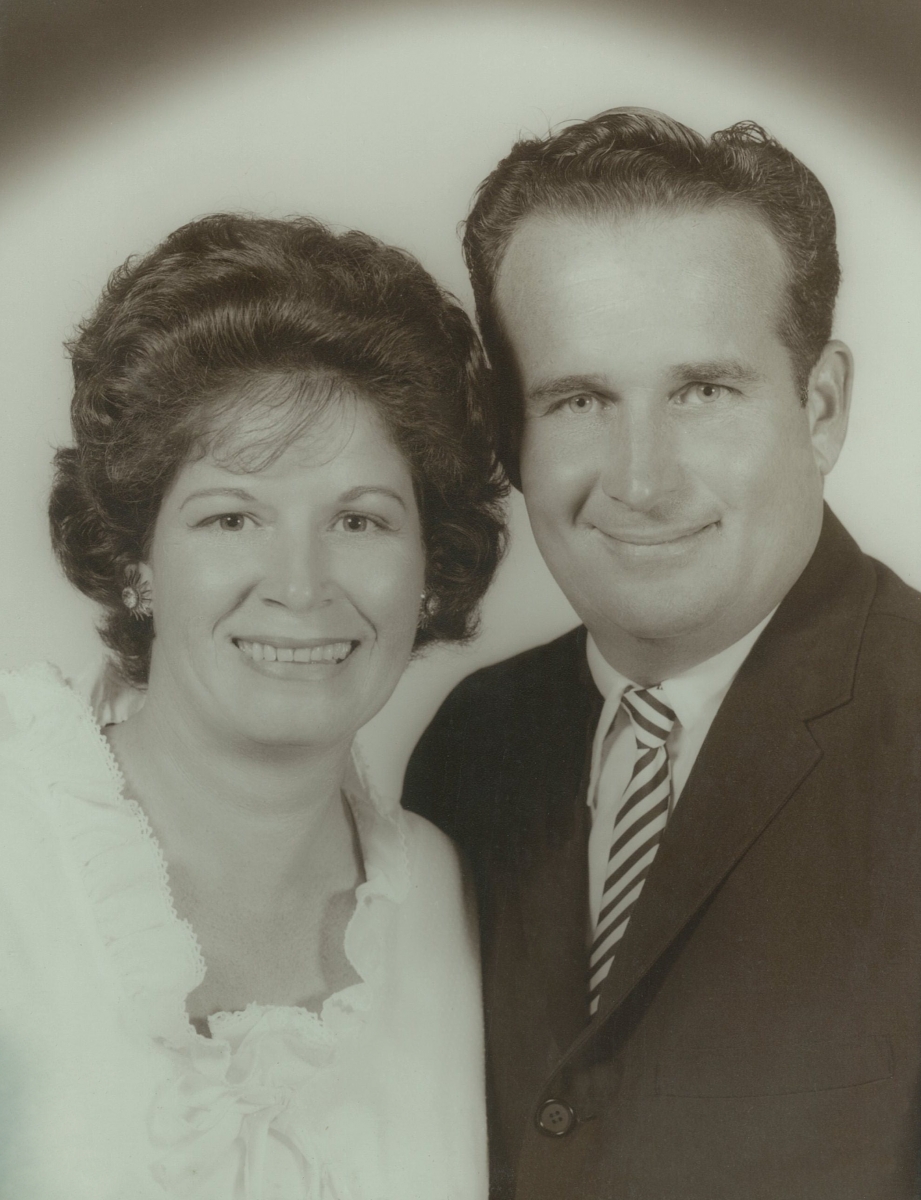 Virginia & Alvin Norton Kinkaid
Up until his death last year at the age of 79, Alvin Kinkaid literally helped change Jackson County's landscape by discovering ideal construction sites that preserved the mountains' natural beauty.

To honor his memory, Mr. Kinkaid's wife, Virginia, has endowed a scholarship fund that will help students find their own potential in years to come.

The Alvin Norton Kinkaid memorial scholarship is awarded annually to a student in Southwestern Community College's Basic Law Enforcement Training program. Following are the criteria for applicants.
Students must be enrolled in the Basic Law Enforcement Training program at SCC
Preference for students with financial need
Preference for students living in Jackson, Swain or Macon counties
And here's a little more info about the man for whom this scholarship is named.

Throughout his five-decade career as a land developer and general contractor, Alvin Kinkaid could look at a mountain and immediately visualize its possibilities.

Up until his death in 2012 at the age of 79, he literally helped change Jackson County's landscape by discovering ideal construction sites that preserved the mountains' natural beauty.

To honor his memory, Mr. Kinkaid's wife, Virginia, has endowed a scholarship fund that will help students find their own potential in years to come.

The Alvin Norton Kinkaid memorial scholarship is awarded annually to a student in Southwestern Community College's Basic Law Enforcement Training program.

"With any piece of land, he had the ability to see what could be," Virginia Kinkaid recalled earlier this week. "One time he took me up to look at a piece of property, and the weeds were taller than I was. He said, 'This is going to be Horseshoe Cove. Can you see such and such?' And I'd say 'Alvin, all I see are a bunch of weeds.' But he always had the ability to see what could be."

Mrs. Kinkaid said the idea for memorializing her husband through an SCC scholarship arose during a phone conversation with a friend, Anita Hall.

Hall's husband, David, had served as a sheriff's deputy with the Kinkaids' son, Al Jr.

"I told Anita that I wanted to set up some kind of fund in Alvin's name, but I didn't know what to do," Mrs. Kinkaid recalled. "I was thinking forestry or the fire department because of the land connection. David was in the background, and he asked, 'Why not law enforcement?' Alvin supported law enforcement, and Al Jr. just retired after more than 30 years with the sheriff's department."

The suggestion immediately resonated with Mrs. Kinkaid, so she discussed it with her son then put in a call to Jackson County sheriff Jimmy Ashe.

Ashe put her in touch with representatives of the SCC Foundation, who helped her get the scholarship endowed.

 "We are thrilled that Mrs. Kinkaid chose this scholarship as a way to pay tribute to her husband's legacy," said Mary Otto Selzer, who oversaw the SCC Foundation at the time of the scholarship's endowment. "For years to come, students who might not otherwise be able to attend college will have the opportunity to realize their own potential thanks to the Kinkaid family's generosity."