COVID-19
**Before coming onto campus or entering an SCC building, please download our SCC Alert App and take our COVID-19 Self Assessment. If you answer YES to any of the questions, go/stay home and call your healthcare provider**
As the calendar flips to a new year, 2021 brings with it a lot of hope - but also many questions. If you're wondering about when the vaccine will be available, we want you to know:
Availability is determined by your county of residence (not the county where you work).

For Jackson County residents only: You can now fill out this survey. Based on your responses to the survey, you will be assigned a tier group for vaccination. (Please be patient as there may be delays due to high demand)
For Macon County residents only: You can now register online to get vaccinated. (Please be patient as there may be delays due to high demand)

If you do not reside in Jackson or Macon Counties, please check with your primary care physician or local health department (our service area health departments are listed below and linked to their respective websites):
As we resume on-campus operations, please remember to:
Self-assess on the SCC Alert app each morning before leaving home.

Keep a safe physical distance of six feet or more between yourself and others.

Wear a mask when indoors or when unable to social distance outdoors.

Wash your hands frequently.
If any COVID-19 questions or concerns arise throughout this semester, please feel free to contact our COVID-19 Response Team committee chair Lisa Sizemore (l_sizemore[at]southwesterncc[dot]edu or 828.339.4280) or Megan Nicholson, our Emergency Services/Safety Coordinator (m_nicholson[at]southwesterncc[dot]edu or 828.339.4621).
---
General Guidelines
From the beginning of the COVID-19 pandemic, the senior administration at SCC has encouraged input and feedback from employees on issues of concern regarding the COVID-19 impact on work and instruction environments on campus.  We have welcomed your suggestions and have implemented enhanced measures to protect our colleagues, students and visitors to campus.  Your safety is more than a priority - it's a commitment.

At this time, we require all students, faculty, staff, and visitors to: 
Wear face covering in all SCC buildings, including classrooms and laboratories, and in all college programs held in non-college buildings, 

Wear face covering in outdoor spaces on campus property where appropriate physical distancing cannot be guaranteed,

Maintain 6 feet of social distance whenever possible, and 

Frequently wash and sanitize hands. 
These measures are the best proven ways to protect yourself and others from contracting COVID-19, especially with asymptomatic cases. COVID-19 spreads via respiratory droplets, and keeping a safe physical distance from others while also wearing face coverings will minimize the risk.

Individuals are not required to wear a face covering in their personal offices, while eating (AND maintaining social distancing), or when they are not in close contact with someone else, such as walking alone in an uncrowded outdoor location.

SCC will provide face coverings to all students, faculty and staff who need them. Individuals can also choose to wear their own face coverings. Cloth coverings or face coverings should be washed daily, and the fabric design or pattern should be appropriate for the classroom and the workplace. If the face covering becomes damaged or visibly soiled, we will provide a new face covering.

Anyone who does not comply with the requirement to wear a face covering will be offered a face covering or asked to leave campus, and must have a face covering before returning to campus.  Some college services may be available remotely for individuals who decline to wear a face covering. Employees who fail to comply with campus safety protocols may face disciplinary action, and students who fail to comply may be in violation of the Standards of Student Conduct. 

You may be turned away from a classroom, office, and/or event if you fail to comply with this requirement.
---
A message from SCC President Dr. Don Tomas:
SCC has maintained a commitment to keep our students, faculty, staff, and visitors as safe as possible amid the COVID-19 pandemic. Thank you for the protective measures you have taken to lessen the risk of transmission in our work and instructional spaces. These measures become more and more critical as restrictions are eased, especially given the fact that the virus will be in existence for the foreseeable future.  In spite of faithful compliance and attention to these standards, there is no way to completely eliminate the risk of transmission, given that pre-symptomatic and asymptomatic people can be contagious.
On June 1, 2020, Megan Nicholson started at SCC as the Emergency Services/Safety Coordinator, and is now the point of contact for safe campus practices and COVID-19 management on campus.  She has been working to create consistent college messaging across all campuses and centers. Please contact her directly if you have questions regarding campus safety and emergency management procedures.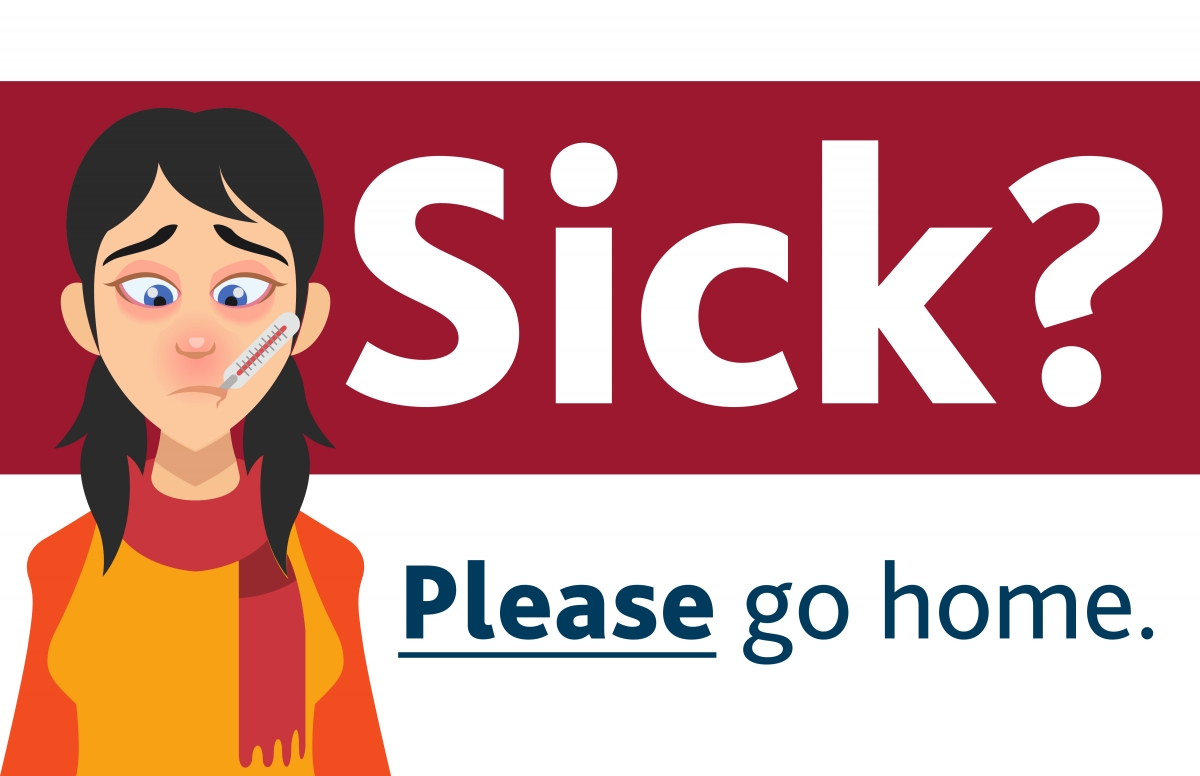 SCC COVID-19 Safety Precautions and Protocols
·       
If you are experiencing a fever or other COVID-19 symptoms, please protect yourself and others by staying home.
·       
Social distancing practices for employees and students is expected.  Signs serve as reminders and guides to establish and maintain a 6-foot distance from others.
·       
Hand sanitizing stations are installed across the campuses, and disinfecting wipes and hand sanitizer are available throughout campus buildings.
·       
Facility Services staff are continuously cleaning common contact areas.
·       
Transparent plastic barriers have been installed in workspaces where social distancing is impractical.  If you have additional needs, please contact the Emergency Services/Safety Coordinator.
·       
The college is open for foot traffic to the general public. Students are welcome to continue accessing services online and remotely.
·       
We have developed flexible schedules for Student Services personnel, Business Office employees, Workforce Continuing Education, Career and College Readiness, Teaching and Learning Support, instructional division offices, and Information Technology employees (these schedules are determined by supervisors and direct reports to meet demand). This type of schedule will be followed depending on the Governor's future decisions or until the college determines when employees should return to their office or workstation on campus.
·       
Listening to our employees and students, we will take any additional steps that improve the safety of our campuses and provide the peace of mind we need to move forward and succeed.
For support services related to COVID-19 concerns, contact the Hope4NC Helpline at 1.855.587.3463

We recommend you visit the N.C. Department of Health and Human Services' webpage about COVID 19. The page is continuously updated and includes tips for protecting yourself.

For current information on COVID-19 as it relates to your specific county of residence, see below:
Jackson County Department of Public Health
Macon County Department of Public Health
Swain County Department of Public Health
Eastern Band of Cherokee Indians - Public Health & Human Services

If you don't have reliable internet access at home, we want to let you know there are locations on our campuses and in our service area counties that you can access the internet. Please keep in mind that we don't endorse any non-college associated Wi-Fi networks. View the list HERE.
Thank you for your support of our students, faculty, staff and communities. Be safe, be strong. #SCCStrong