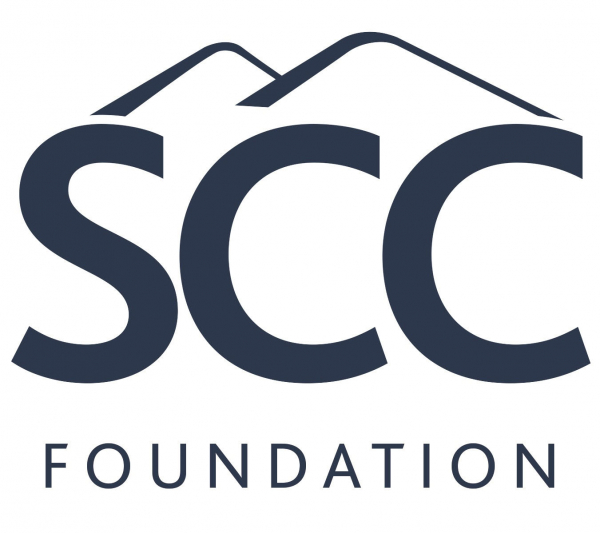 Southwestern Community College Foundation was established in 1973. It exists solely to support the mission of         SCC and is governed by a Board of Directors.
   The Foundation receives unrestricted gifts through the Southwestern Community College Annual Fund, a yearly         campaign to support the work of the foundation and the mission of College. The Foundation also receives restricted gifts to support students through the Student Emergency Fund and New Century Scholars Program.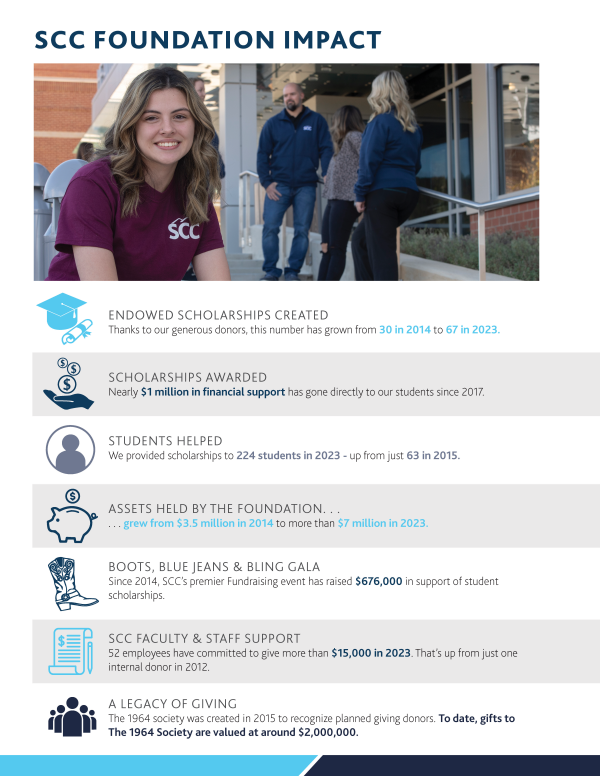 In addition, the Foundation solicits contributions from individuals, foundations and companies to establish endowed Named Scholarships, as well as provide annual scholarships.
The Foundation also works with individuals and their legal counsel in regard to their estate planning and estate gifts  as they seek to create a legacy of helping students and support education (see 1964 Society).
Financial gifts to the Foundation allow SCC to maintain a level of excellence beyond that provided by state and local   financial support. These gifts help fund many of the "essentials" of education, and allow SCC to keep pace with the   ever expanding needs of our community.