Vision
Southwestern Community College will be an educational gateway for enriching lives and strengthening our community.
Compliance
It is the policy of Southwestern Community College that no qualified person shall be excluded from participation in, declined the benefits of, or subjected to discrimination under any college program or activity on the basis of race, color, national origin, sex, age or disability.
Southwestern Community College complies with Titles VII of the Civil Rights Act of 1964, Title IX of the Education Amendments of 1972, Section 504 of the Rehabilitation Act of 1973 and the Americans with Disabilities Act of 1990.
Governance
Southwestern Community College is one of 58 institutions operating in the North Carolina Community College System, a statewide organization of public, two-year, postsecondary educational institutions. The College is governed by a local Board of Trustees within the framework of the Community Colleges Act, Chapter 115D of the General Statutes of North Carolina. The Board consists of 14 Trustees - five appointed by the county commissioners, four appointed by the Board of Education, four appointed by the Governor of North Carolina - and one Ex-officio Student Trustee selected by the Student Club Council..
The objective of the Board of Trustees is to assure that Southwestern Community College achieves its mission within the guidelines established by the State Board of Community Colleges and the State of North Carolina.
See Our Institutional Goals
Institutional Profile
Southwestern Community College was established in Sylva on Dec. 1, 1964 as the Jackson County Industrial Education Center, a satellite unit of Asheville-Buncombe Technical Institute. Since achieving independent status in the fall of 1967, the College (then known as Southwestern Technical Institute) has greatly expanded its educational and training services to the residents of Jackson, Macon and Swain counties. 
Initially, the Jackson County Industrial Education Center was approved to offer four programs of study: automotive mechanics; carpentry and cabinetmaking; block and brick masonry; and radio, television and small-appliance repair. When the center opened its doors in 1964, a total of 133 students were enrolled in short-term courses. An additional 60 were enrolled in full-day classes.
Currently, including all diploma, certificate and associate's degree curricula as well as concentrations, instruction is provided in a wide variety of programs. In addition to the Jackson Campus, the College opened a new Macon Campus in 2007 and also operates four centers located in Bryson City, Franklin and Cashiers. More than 9,000 students enroll annually in credit and continuing education courses.
Located on a 57-acre tract of land on North Carolina Highway 116 between Webster and Sylva, the Southwestern Community College Jackson Campus consists of seven buildings, totaling 194,728 square feet, including a Library. Centrally located to serve southwestern North Carolina, the college is 50 miles southwest of Asheville, NC, and 90 miles southeast of Knoxville, TN.
Southwestern Community College's three-county service area totals 1,534 square miles (30 percent larger than the state of Rhode Island) and has a population of approximately 78,000. The area is noted for the beautiful Smoky Mountains and the variety of recreational opportunities available.
Macon Campus
The Macon Campus is on a 20-acre site at 44 Siler Farm Road in Franklin, North Carolina. The Groves Center Building is the beginning of a resource-rich campus, which houses administration, computer laboratories, interactive classrooms, a Learning Assistance Center, a College Bookstore, a One-Stop Student Services department, and a University Transfer Advising Center. In addition, students have borrower privileges at the SCC Library on the Jackson Campus and the adjacent Macon County Public Library. The Macon Early College program is also located on the Macon Campus, housed in the Ledford Building. The campus is home to evening classes for adult basic skills, high school equivalency, English as a Second Language, and continuing education/workforce development. 
Current curriculum-based programs at the Macon Campus include:
College Transfer- Associate of Arts Degree
Pharmacy Technology - Certificate (Fall 2016)
 
Additional course offerings (not full degree programs) include:
Health Information Technology- 1st year General Education and Medical Terminology
Nurse Aide
Pre-Health Science
The Macon Campus is home to the Macon Early College High School. This high school is designed to be housed on the community college campus for students who seek a different public school experience that allows them to earn college and high school credit. Students have the potential to graduate in four or five years with both a high school diploma and an Associates Degree.
For additional information call 828.306.7001 or visit the Macon Campus information pages.
Service Excellence
Service is how we relate to people we interact with every day. At Southwestern Community College, the needs of our students will remain our highest priority. We serve an internal and external clientele including current and prospective students, employees, and community members. Our student-centered service philosophy forms the very basis for how we do our jobs.
Greet people with courtesy.
Demonstrate professionalism.
Communicate with accurate information.
Demonstrate a welcoming and helpful manner.
Respect the needs of others.
Take positive action on behalf of others.
Southwestern Community College Foundation, Inc.
The Southwestern Community College Foundation, Inc. was established in 1973 to provide additional financial support for the College through private donations. The Foundation supports student scholarships and other specific projects to improve the educational programs and development of Southwestern Community College. 
Gifts to the foundation are deductible on federal and state income tax reports, both individual and corporate, up to the limitations of applicable laws. All gifts, large or small, are appreciated and may be designated for specific projects supported by the Foundation.
Accreditation and Approval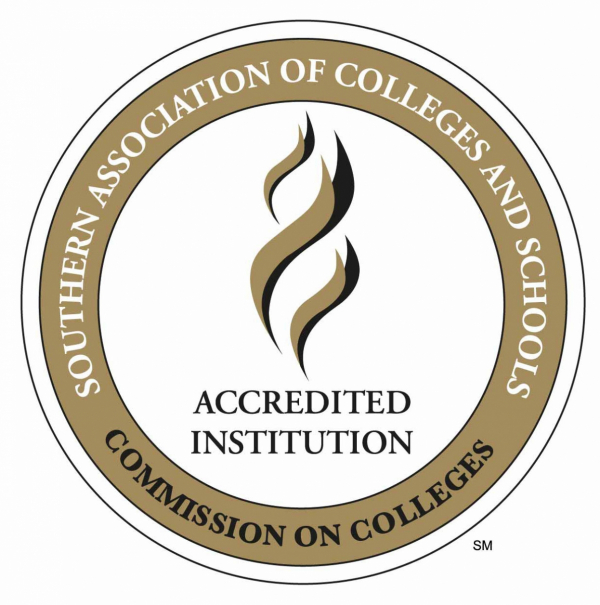 Southwestern Community College is accredited by the Southern Association of Colleges and Schools Commission on Colleges (SACSCOC) to award associate degrees, diplomas, and certificates.  Contact the Commission on Colleges at 1866 Southern Lane, Decatur, Georgia 30033-4097 or call 404.679.4500 or see http://www.sacscoc.org for questions about the accreditation of Southwestern Community College.  Inquiries regarding programs and services of Southwestern Community College should be directed to the College; the Commission on Colleges should be contacted only for questions relating to the College's accreditation. 
Specialized Programmatic Accrediting and Approving Agencies
Commission on Accreditation of Allied Health Education Programs (CAAHEP) - Advanced Level Respiratory Therapy Program
Commission on Accreditation for Health Informatics and Information Management Education (CAHIIM)
Commission on Accreditation for Respiratory Care (COARC)
Commission on Accreditation in Physical Therapy Education (CAPTE)
Joint Review Committee on Education in Diagnostic Medical Sonography (JRC-DMS)
Joint Review Committee on Education in Radiologic Technology (JRCERT)
National Accrediting Agency for Clinical Laboratory Sciences (NAACLS)
National Automotive Technicians Education Foundation (NATEF)
North Carolina Bar Board of Paralegal Certification
North Carolina Board of Cosmetic Arts
North Carolina Board of Massage and Bodywork Therapy
North Carolina Board of Nursing
North Carolina Criminal Justice Standards and Training Commission
North Carolina Department of Health and Human Services, Division of Facility Services, Office of Emergency Medical Science
North Carolina Real Estate Commission
North Carolina Sheriff's Standards and Training Commission
North Carolina State Approving Agency for Veterans & Military Education Programs
United States Department of the Interior National Park Service