A QUICK INTRO
Few professions impact more lives over time than teachers. If you've been inspired to make a difference in others' lives, SCC is the perfect place to start your journey. This new pathway allows you to get at least 60 hours of college transfer courses that will be accepted by public universities throughout the state.
WHAT YOU STUDY
Before teaching others, you'll become proficient in reading, writing, oral communication, fundamental mathematic skills and basic computer use.
WHAT YOU CAN DO
Upon completing this degree at Southwestern, you can transfer to a four-year institution and pursue a bachelor's degree in teaching in a non-STEM major.
WHAT YOU CAN EARN
For more information about this field, including salary and career pathways, check out this link on our Career Coach assessment tool.
Estimated Expenses
COURSE INFORMATION
Click on title for course description. For your convenience, the following listing includes only credit hours for each course. For a comprehensive listing of classroom, lab and clinical hours for each course, click on this PDF.
COURSE & HOUR REQUIREMENTS

ENGLISH / COMPOSITION - Universal General Education Transfer Component (UGETC) - 6 Semester Hour Credits required
HUMANITIES / FINE ARTS - 6 Semester Hours Credit required
Six (6) credit hours from the following.
SOCIAL / BEHAVIORAL SCIENCE - 6 Semester Hour Credits required
Select six (6) credit hours from at least two different disciplines:
NATURAL SCIENCE - UGETC - (4) Semester Hour Credits required
Select 4 credit hours from the following:
*Students may not apply both BIO 110 and BIO 111 towards completion of Arts and Sciences Natural Science requirement.
Mathematics - UGETC - (7) Semester Hour Credits
Required:
Required Courses:
Required Education Courses:
*Students who have completed Teacher Cadet or Teaching as a Profession courses in high school with a B or better may substitute that course for EDU 187 Teaching and Learning for All.
Choose 14 Additional hours of transferrable courses focused on future major and closely related areas. Students should check physical education/health and foreign language requirements at the university they plan to attend.
NOTES:If all requirements excluding electives, for the AA degree are met, the student has satisfied general education requirements for in-state public universities through the North Carolina Comprehensive Articulation Agreement. Consult with your advisor about courses directly applicable to your future major as you choose electives to complete the Associate in Arts degree.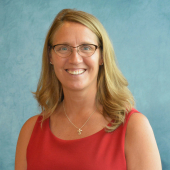 Executive Dean of Instructional Services