From humble beginnings...
If you spend any time at all in Jackson, Macon, Swain Counties or the Qualla Boundary these days, the impact of Southwestern Community College is everywhere.
We provide instruction to roughly 8,000 people annually. Roughly 90 percent of them remain here as the essential fabric that weaves our service area together. Our graduates cut your hair, service your vehicle, prepare fine cuisine, care for you when you're sick, keep you safe... and much, much more.
However, when we first opened our doors more than 55 years ago, our humble beginnings would have made it difficult for anyone to imagine what the future would hold.
On Dec. 1, 1964, even before our first building was completed, we held the very first day of classes. Exactly 193 students were enrolled. Our name was the "Jackson County Industrial Education Center," and we were a satellite of Asheville-Buncombe Technical Institute.
Two years later, we became an independent school and changed our name to Southwestern Technical Institute.
We then evolved to "Southwestern Technical College" (1979), and in 1988 we changed our name to the one we proudly operate under today.
Throughout our history, we've opened our doors to anyone and everyone who wants to improve the quality of their lives through education - and we have always put those students first. We actively respond to and anticipate the educational needs of the communities we serve, offering an ever-evolving range of programs that prepare students to enter the job market, transfer to four-year institutions or achieve other personal and professional goals.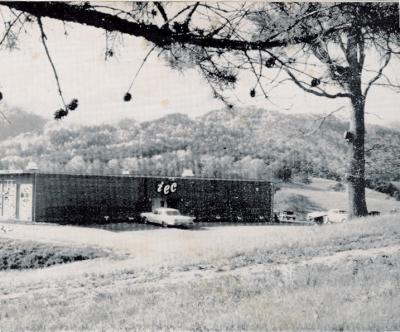 Nationally Recognized Excellence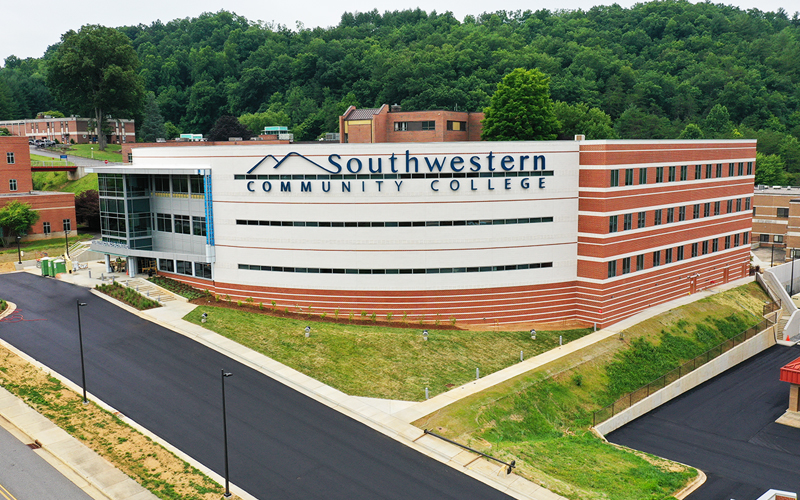 Today, SCC regularly appears in Top 10 lists compiled by various ranking agencies across the nation. In 2020. BestColleges.com ranked Southwestern No. 1 nationally in its list of "The Best Community College & Trade Schools of 2020." More about our recent rankings is listed in the year-by-year history below.
The national recognition comes as SCC administration, faculty and staff members go about accomplishing their mission by annually serving our region through a wide range of academic programs and workforce training at multiple locations throughout our service area.
Our Jackson Campus has grown to 10 buildings that house classrooms, labs, administrative offices, an auditorium and a library. Construction on our new Health Sciences Center was completed in the summer of 2021, allowing the addition of two healthcare training programs (Opticianry and Surgical Technology) - bringing our state-leading total to 16.
Other facilities in the service area include: a Macon Campus and the Public Safety Training Center in Macon County; the SCC Table Gaming School on the Qualla Boundary; as well as the Swain Center, which houses the Outdoor Leadership and Heritage Arts programs near Bryson City in Swain County.
Community Partnership & Fundraising
To support these educational services, Southwestern receives county, state and federal funding. To augment this funding and provide for extensive services, during the past three decades, SCC has sought and received more than $31 million in grant money. These funds have included federal construction grants, Appalachian Regional Commission grants, US Department of Education grants, New Century Scholars, basic education grants and a variety of other sources.
In 2018, SCC secured more than $2 million from the U.S. Department of Commerce's Economic Development Administration to assist with construction of the new Health Sciences Center construction.
SCC is also the only community college in the nation to enter into a cooperative science agreement with NASA.
Also, the SCC Foundation, Inc., incorporated in 1973, strives to provide support for needs not covered by public funds or grant monies. Over the years, the SCC Foundation has made significant contributions through student scholarships, equipment donations and capital improvements. A growing number of individuals and businesses regularly support our students and mission through the SCC Foundation.
New Era
In 2011, Dr. Don Tomas became Southwestern's sixth president. From the moment he arrived, Dr. Tomas prioritized access (via growth of the SCC Foundation and student scholarships) - along with maintaining and enhancing a college-wide commitment to student success. Under his leadership, the SCC Foundation has enjoyed exponential growth - awarding more than eight times as much scholarship funding in 2021 as had been available nine years earlier. Total foundation assets have more than doubled in his tenure (from $3.3 million to $7.6 million), and the number of endowed scholarships has nearly tripled (from 21 to 59).
Dr. Tomas has also been instrumental in securing funding for construction of our tenth building - the $22 million Health Sciences Center that has more than 55,000 square feet for classrooms, labs, and faculty offices.
SCC is now better positioned than ever to successfully guide our students and communities into a bright future.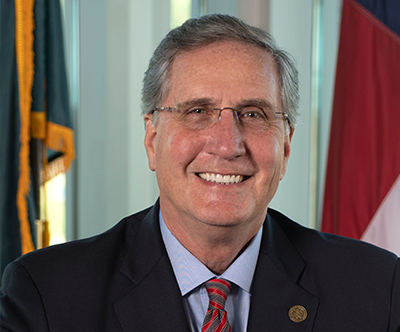 Dr. Don Tomas, SCC President