Looking Back
Founded in 1964, Southwestern Community takes pride in a history characterized by community involvement and collaboration resulting in excellent educational opportunities for the people of Jackson, Macon and Swain counties, the Qualla Boundary and beyond. Significantly, these educational opportunities have brought economic, personal and cultural benefits to the region and its people. On December 1, 1964, the Jackson County Industrial Education Center officially opened with 60 students enrolled in full-time classes and 133 students signed up for short-term courses. Since that time, the College has evolved from an industrial education center to a technical institute to a technical college and finally to a fully-accredited community college. During that evolution, Southwestern has awarded more than 15,500 degrees, diplomas and certificates and has offered thousands of different classes. Throughout its history, SCC has responded to and anticipated the educational needs of the community and region, offering an ever-widening range of programs through which students prepare for the job market, transfer to senior institutions, and achieve professional and personal goals.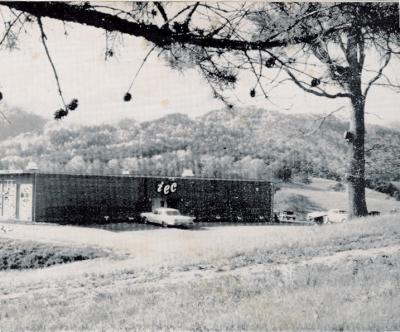 On the Grow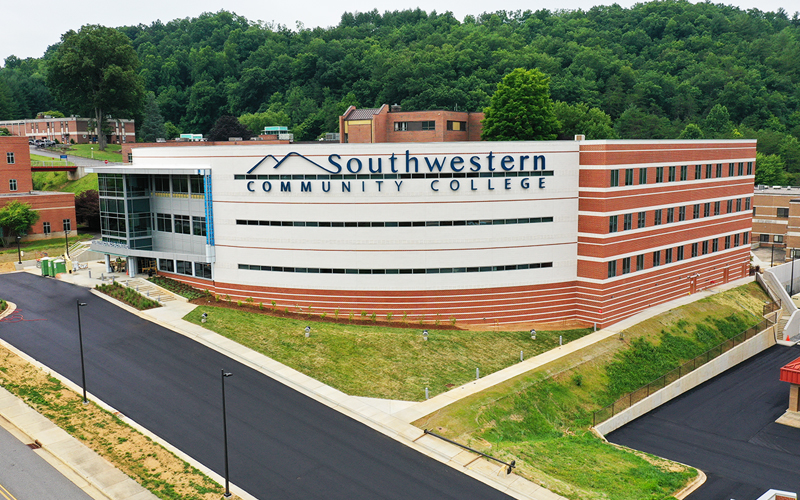 Today, SCC offers a wide range of curriculum programs in Arts and Sciences, Career Technologies, College Transfer and Health Sciences. In addition, the college provides a variety of Workforce Continuing Education courses at various locations throughout its service area. Most of these courses are designed to prepare students for entry into an occupation, upgrade skills of employed individuals, and provide opportunities for self-improvement. The expansion of such programs over the years has grown hand in hand with a growth in physical facilities, the number of students the College serves and in the college's role in the region. The Jackson campus has grown from one to nine buildings that house classrooms, administrative offices, an auditorium and a library. Construction has begun on a new Health Sciences Building that is scheduled to be completed by 2021. SCC also has facilities in the service area that include: a Macon Campus and the Public Safety Training Center in Macon County; the SCC Table Gaming School on the Qualla Boundary; as well as the Swain Center at Almond which also houses the Outdoor Leadership program and Nantahala School for the Arts.
Community Partnership & Fundraising
To support these educational services, the college receives county, state and federal funding. To augment this funding and provide for extensive services, during the past three decades, SCC has sought and received more than $28 million in grant money. These funds have included federal construction grants, Appalachian Regional Commission grants, US Department of Education grants, New Century Scholars, basic education grants and a variety of other sources. In 2018, SCC secured more than $2 million from the U.S. Department of Commerce's Economic Development Administration to assist with construction of the new Health Sciences Building. SCC is also the only community college in the nation to enter into a cooperative science agreement with NASA. Also, the SCC Foundation, Inc., incorporated in 1973, strives to provide support for needs not covered by public funds or grant monies. Over the years, the Foundation has made significant contributions to the College in student scholarships, equipment donations and in capital improvements. In addition, many individuals and businesses have contributed to Foundation for specific needs. Of course, SCC's primary purpose is to provide educational opportunities to students who enroll in courses and programs at the college. Southwestern's success with students has three times earned national recognition as the college has been ranked among the Top 10 community college's in the nation by Washington Monthly (2007 and 2010) and WalletHub (2015).
New Era
Southwestern Community College experienced a change in administration in 2010 when President Cecil Groves retired after leading the college for 13 years. Citing his dedication to the community and his legacy of regional growth, Jackson County Commissioners proclaimed his retirement day as "Dr. Cecil Groves Day." The SCC Board of Trustees awarded him the title of President Emeritus. Dr. Richard Collings followed Dr. Groves as president in 2010. In 2011, Dr. Don Tomas succeeded Dr. Collings. Shortly after arriving, Dr. Tomas and SCC launched "Vision 2017" - a long-range strategic planning process. The college has continued to grow and seek out new ways of serving - and partnering with - the communities in Jackson, Macon, Swain Counties and the Qualla Boundary.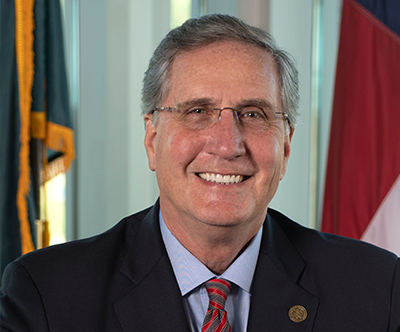 Dr. Don Tomas, SCC President