What is Early College?
Early College High Schools (ECHS) are defined as small, autonomous schools generally located on a college campus which provide accelerated education to a wide range of high school students, typically beginning in the ninth-grade year. This five year program offers students the opportunity to concurrently earn a high school diploma and an Associate's Degree or technical certificate.
What does the Early College offer?
a mature learning environment
a rigorous honors-level high school curriculum
small class size
a personalized schedule
project-based & portfolio-based learning
supportive relationships
relevance to future life goals
preparation for college and careers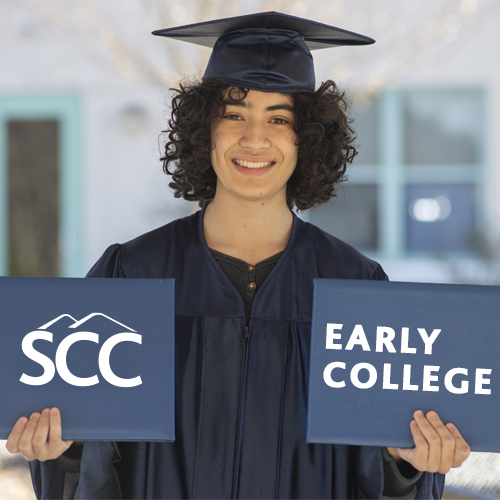 Who does the Early College serve?
The target population is the under-represented or underserved student in higher education (low-income, minority, or first-generation college students). Early Colleges may also serve students other than those who are underserved/under-represented in higher education, thus incorporating a wide range of personalities, abilities and academic experiences into the student body.