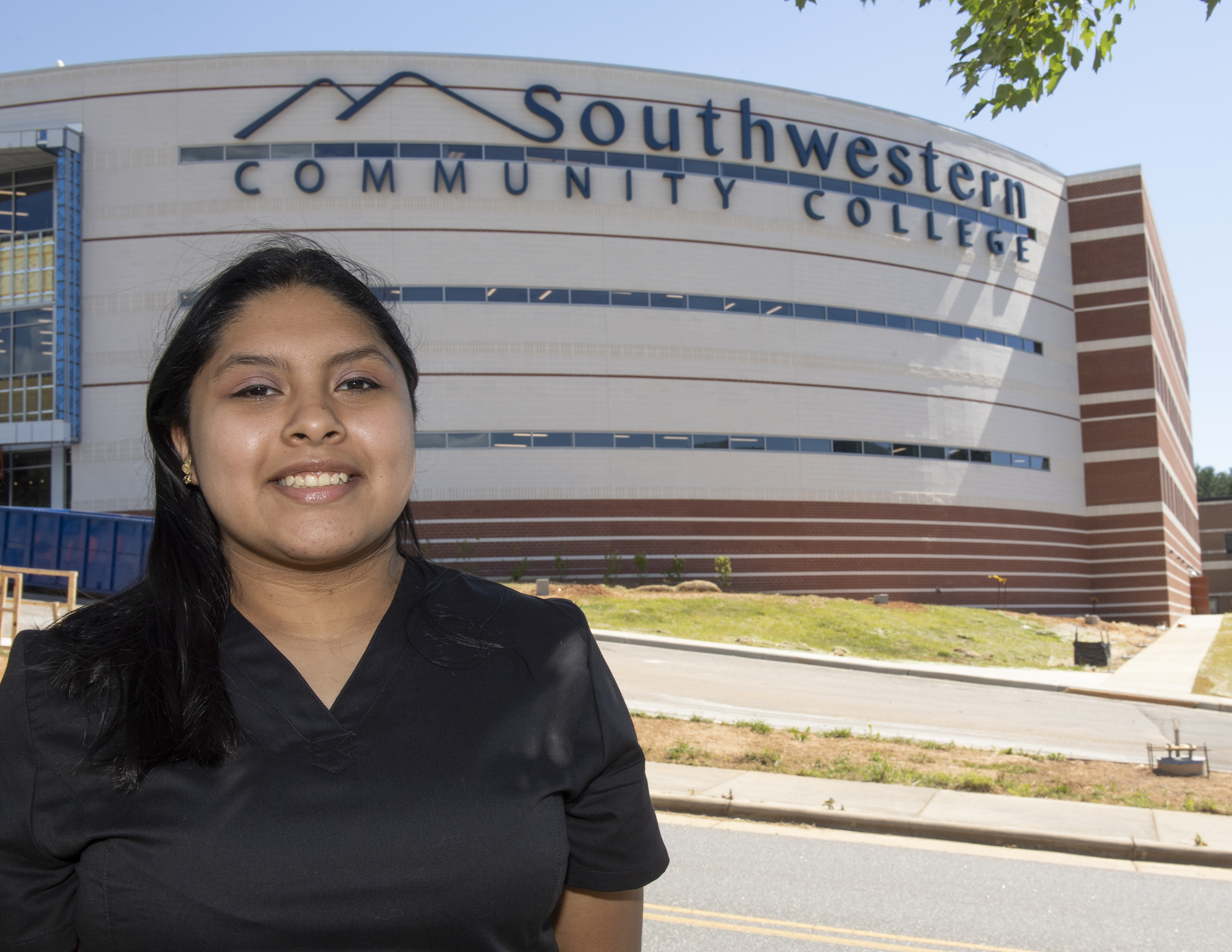 For the first time, Southwestern Community College has been ranked among the overall Top 10 community colleges in the nation by two different ranking agencies in the same year.
In addition, our Associate of Arts degree was just named best in the nation by BestValueSchools.org!
And in early November, SCC was selected as one of 150 colleges nationwide eligible to compete for the prestigious Aspen Prize.
OnlineSchoolsGuide.net has SCC at No. 7 in its listing of the "Top 10 Online Community Colleges for 2022." And BestColleges.com, which last year put SCC at No. 1, kept Southwestern among its Top 10 – at No. 6 this year.
These mark the third and fourth overall Top 10 national rankings under the leadership of current SCC President Dr. Don Tomas. Since 2007, SCC has appeared on six Top 10 lists.
"I've said it for years because it's true: Southwestern receives this type of national recognition because our faculty and staff put students first, period," said Dr. Tomas, who stepped into his current role in 2011.
There are currently more than 1,100 community colleges in the U.S.
OnlineSchoolsGuide.net is the fourth ranking agency to place Southwestern in the Top 10 nationally. The college was ranked fourth (in 2007) and ninth (in 2010) by Washington Monthly, and WalletHub placed SCC at No. 7 in 2015.
In addition to the overall Top 10 lists, three of SCC's academic programs recently received high national rankings as well. Before Southwestern's Associate of Arts degree topped the Best Value Schools list, the Medical Assisting program was second in EduMed.org's listing of "Most Affordable Online Medical Assistant Programs."
And a year earlier, SCC's Cyber Crime Technology program landed at No. 2 in CyberDegrees.org's listing of the "Best Cybersecurity Schools for 2020."
"I can't imagine there are many colleges who've received high national rankings this consistently," said Dr. Thom Brooks, Executive Vice President for Instruction & Student Services. "All of our alumni, current students, instructors, staff members – and everyone in the communities we serve – have even more reasons to be proud of what we're doing at Southwestern Community College."
Southwestern is the only community college in the nation to have a scientific partnership with NASA.
The college's Public Safety Training Center, located in Franklin, was the first in the U.S. to offer Park Ranger Law Enforcement Academy training for the National Park Service.
Southwestern is also the first and only community college in the state to offer an associate degree in Outdoor Leadership, and it launched the first Wilderness Therapy program in the nation from its Swain Center near Bryson City.
In cooperation with Harrah's Cherokee Casino Resort, SCC was the first college in North Carolina to offer table-gaming classes as part of a robust casino-preparation program.
SCC has served Jackson, Macon, Swain Counties and the Qualla Boundary since 1964. Among the college's 40 degree programs are 16 in healthcare fields, many of which are now offering instruction in the college's brand-new, $22 million Health Sciences Center.
For more information about Southwestern and the programs it offers, explore this website, call 828.339.4000 or drop by your nearest SCC location.
SCC in the national rankings
2007 – Washington Monthly (No. 4)
2010 – Washington Monthly (No. 9)
2015 – WalletHub (No. 7)
2020 – BestColleges.com (No. 1)
2021 – BestColleges.com (No. 6)
2021 – OnlineSchoolsGuide.net (No. 7)
-----------------------------------------------------
PROGRAMS IN NATIONAL RANKINGS
2017 - Information Technology (No. 14/AffordableCollegesOnline)
2019 - Paralegal Technology (No. 11/TheBestSchools.org)
2020 - Cyber Crime Technology (No. 2/CyberDegrees.org)
2021 - Associate in Arts (No. 1/BestValueSchools.org)
2021 - Medical Assisting (No. 2/EduMed.org)
2021-11-03