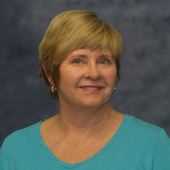 Member, Board of Trustees
A longtime educator in Jackson County, Sue Bartlett was sworn in as a member of the Board of Trustees on March 23, 2021.

She earned her bachelor's degree from Western Carolina University then started her career in Haywood County before spending 28 years with Jackson County Public Schools including Smokey Mountain Elementary School, Scotts Creek School, Camp Lab and Cullowhee Valley School.

She currently volunteers with Circles of Hope, works with Jackson Community School and is active in multiple book clubs as well as the Cullowhee United Methodist Church. She is a member of Alpha Delta Kappa, an international honorary organization for women educators.

She previously served on the SCC Foundation Board of Directors.

She resides in Sylva with her husband Roger, who is a partner in Western Builders. Their son Sam resides in Sylva, and their daughter Meredith Bartlett, lives in Arizona. Sue and Roger have three grandchildren: Betty, Bo and Bert.

Her term runs through June 2025.