New statewide grant gives free tuition to recent high school grads
Anyone who graduated from a North Carolina High School in the past six months is eligible to
have some or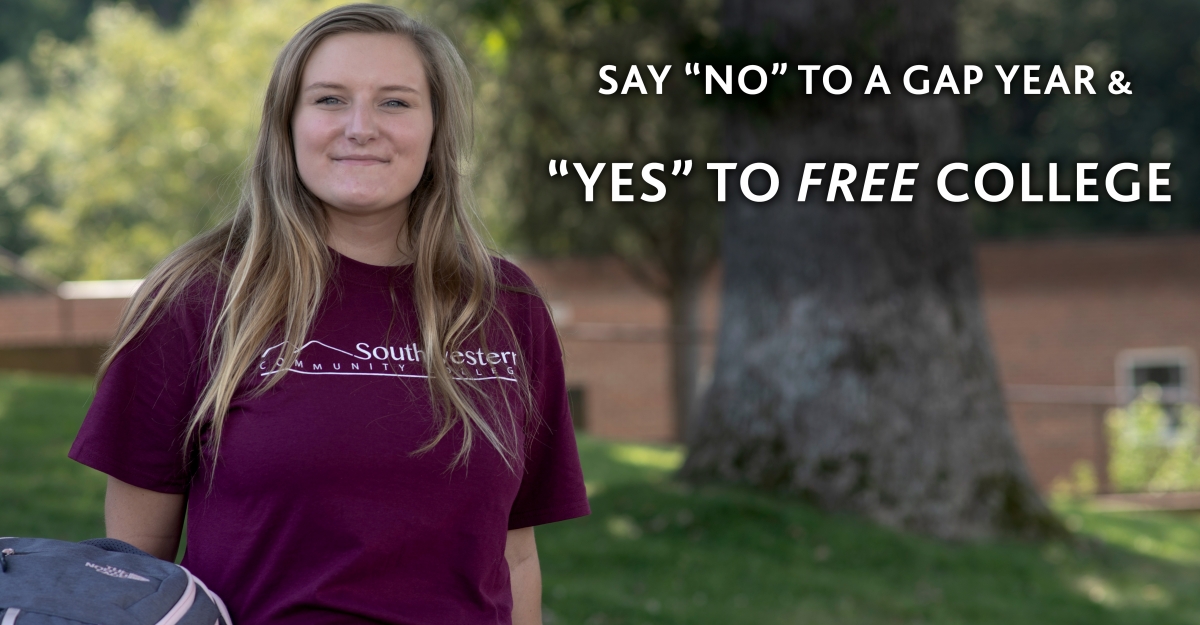 all of their tuition and fees covered at Southwestern Community College over the next two years through Gov. Roy Cooper's N.C. Longleaf Commitment Grant. 
To qualify, students need to fill out the Free Application for Federal Student Aid (FAFSA). They also must be N.C. residents, and enroll in an associate degree or qualifying certificate program at SCC for the upcoming academic year that starts Aug. 16. 
Students who qualify will receive between $700 to $2,800 per year. The amount will be calculated based on each student's FAFSA submission. Even students who may not qualify for federal financial aid such as Pell Grants may qualify for this new program.
The funding is a grant, not a loan, and it will be awarded on a first-come, first-serve basis.
"This is a once-in-a-lifetime opportunity for students throughout Jackson, Macon and Swain Counties to have their college tuition and fees completely covered," said Dr. Thom Brooks, SCC's Executive Vice President for Instruction and Student Services. "There are limited funds available, so the best way to ensure you have an opportunity to receive this financial support is to start the process today."
For guidance on filling out the FAFSA, visit:
https://tinyurl.com/4hhx694f
.
For more information about the Longleaf Commitment Grant, check out:
https://tinyurl.com/2btccacn
.
For more info about taking advantage of the Longleaf Commitment Grant at SCC, contact Sayward Cabe - SCC's Financial Aid Director - at 828.339.4315 or
s_cabe[at]southwesterncc[dot]edu
.