Electrical instructor wins statewide award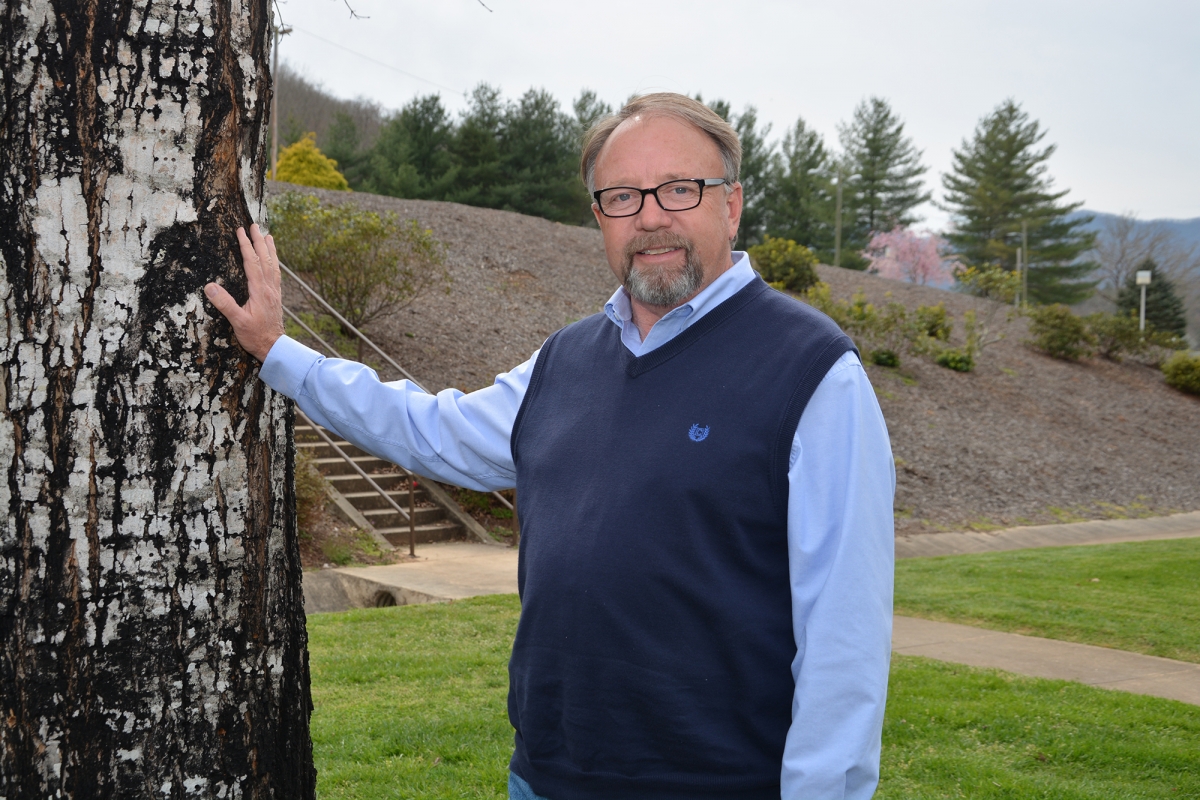 James Buchanan, an adjunct faculty member for Southwestern Community College, was recently named Instructor of the Year by the N.C. Board of Examiners of Electrical Contractors in Raleigh.
When James Buchanan was 18 years old, he started working in the electrical trade.
He never left.
More than four decades later, he's still in the field and spends some of his spare time sharing his knowledge and experiences with others as an adjunct faculty member in Southwestern Community College's Workforce Continuing Education division.
The N.C. Board of Examiners of Electrical Contractors was so impressed with Buchanan's teaching prowess that the group recognized him as its Instructor of the Year. He received the award on April 10 in Raleigh.
"What I enjoy most about teaching is being in a room with like-minded people," Buchanan said. "Sometimes, I learn as much as the students. I like what I do; it's all I've ever done."
Buchanan is the assistant director as well as training and education coordinator for the Jackson County Code Enforcement Department.
He has taught electrical contracting at SCC's Jackson and Macon Campuses for more than seven years, and he holds an N.C. Electrical Contractor's License as well as five level three Standard Certificates from the N.C. Code Officials Qualifications Board.
"We are extremely fortunate to have someone with Mr. Buchanan's experience and knowledge serving as an instructor," said Brian Hollands, Director of Business and Community Training for SCC. "He does an outstanding job, and I'm thrilled that the N.C. Board of Examiners have recognized his efforts."
For more information about SCC's Business and Community Training, contact Hollands at 828.339.4657 or b_hollands[at]southwesterncc[dot]edu.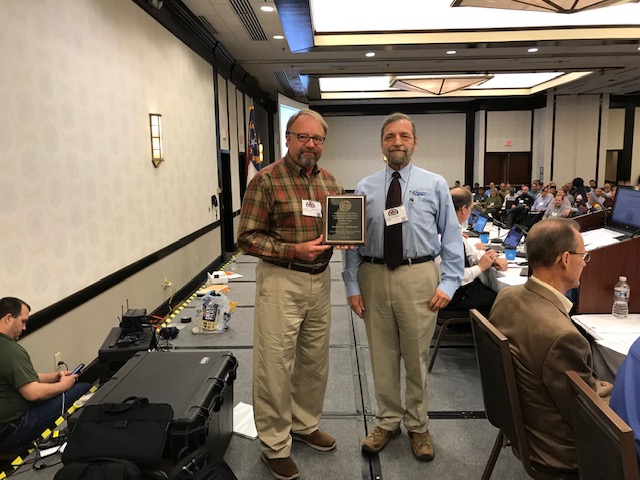 SCC adjunct faculty member James Buchanan (left) receives his statewide "Instructor of the Year" award from Dr. Leonard White, Board Member of the N.C. Board of Examiners of Electrical Contractors on April 10 in Raleigh.