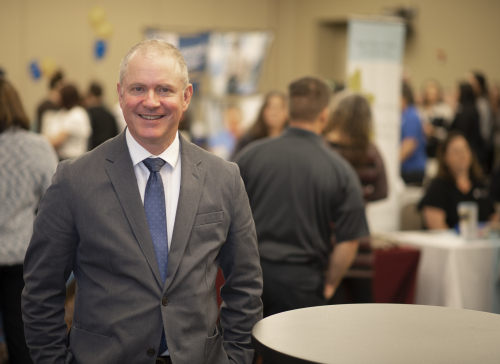 Southwestern Community College's Career Services will be hosting three different job fairs this fall, all in person for the first time in over a year. 
The first fair will be taking place from 5-7 p.m. on Thursday, September 16 on the Macon Campus. This event will be focused on the trades and skilled professions. Job seekers can expect to meet employers from automotive, mechatronics, welding, manufacturing and any hands-on maintenance occupations or building trades.
Also at the Macon Campus, from 1-4 p.m. on Thursday, Sept. 30, the second event will be a general job fair that showcases employers from Macon County and the rest of the region. This event is aimed towards all SCC students, area high school students, and members of the public.
The third event will be held from 1-4 p.m. on Thursday, Oct. 14 at the Jackson Campus. This fair will be for all healthcare professions and will be held in the new Health Sciences Center, where employers and job seekers will be offered a tour immediately following the job fair.
"We're very excited to open our doors to hold these job fairs on our campuses again," said SCC Director of Career Services Mike Despeaux. "Our employers have long been valued partners of SCC, and we are always grateful for the ways they invest in our students who are the future of our workforce and communities."
Career Services offers support with resumes and interview preparation along with other online resources.
All face-to-face job fairs offer opportunities for students to meet employers, make a strong first impression, learn about various occupations, and gain traction in job searches.
"Coming from past students, they feel like it is very important to meet the employers outside of the work environment so they get more time to discuss all the job opportunities available," said SCC Automotive Technology Program Coordinator David Myers. "This has been and will be a great opportunity for our students to connect with local employers."
For more information, contact Despeaux at m_despeaux@southwesterncc.edu or 828.339.4212.
2021-08-26