2022-09-16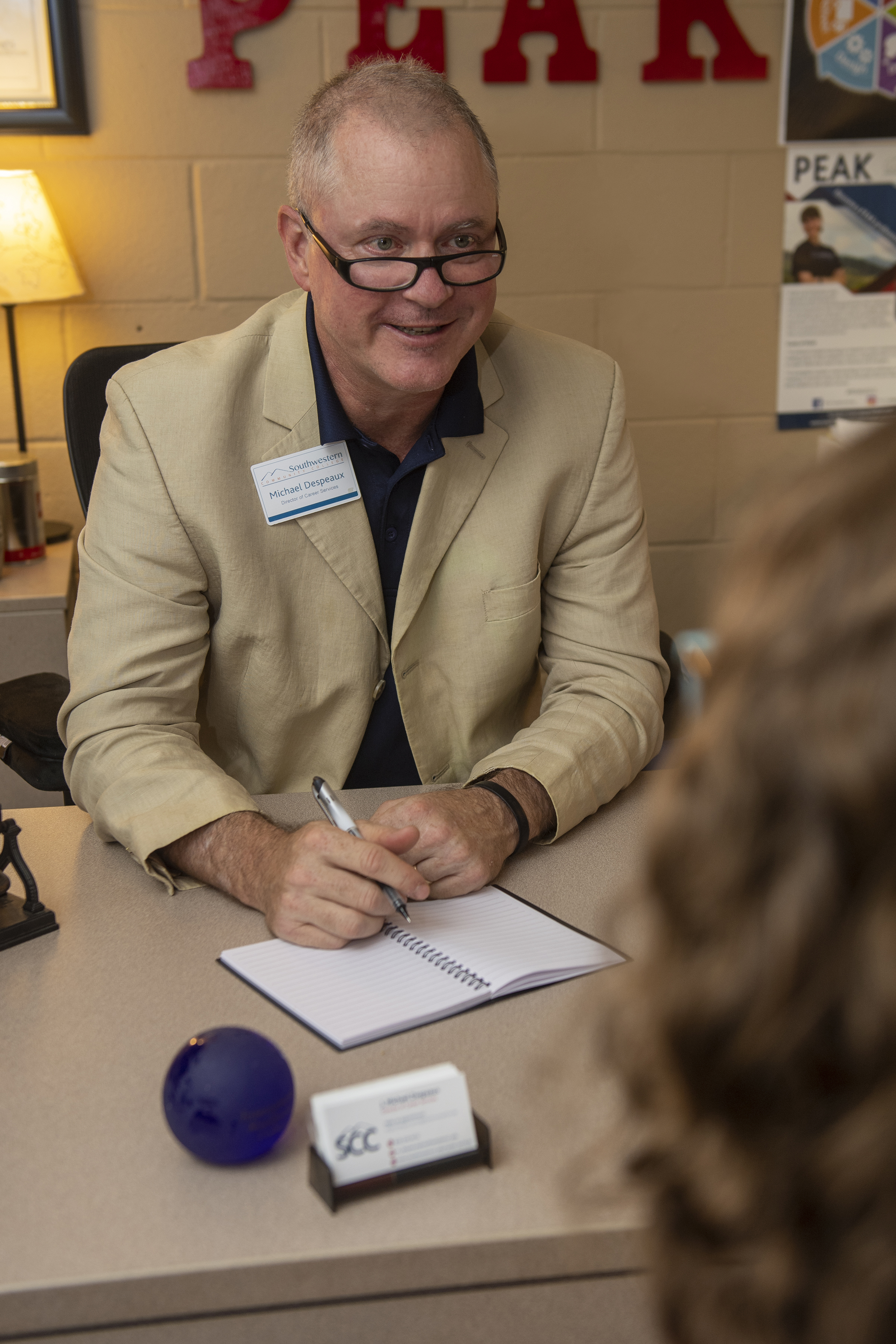 Southwestern Community College's Career Services will present a pair of job fairs this fall.
A general job fair is set for 1-4 p.m. on Thursday, Oct. 6, at SCC's Macon Campus on Siler Farm Road in Franklin.
The following month, a Healthcare Expo will take place from 1-4 p.m. on Thursday, Nov. 10, at the Burrell Conference Center on Southwestern's Jackson Campus.
Representatives from SCC's 16 Health Sciences programs will be available at the November event to discuss their respective career fields. There will also be a professional development panel from 1-2:15 p.m. followed by a networking reception from 2:15-4 p.m. sponsored by multiple area hospitals.
Both job fairs are open to the public.
"For anyone who's looking for a career change or advancement, these are two great opportunities to meet with prospective employers," said Mike Despeaux, Director of SCC's Career Services. "Every year, we like to invite job-seekers out to our Macon Campus because we have a lot of great employers in the Franklin area. And our Healthcare Expo is a great chance to discover the wide range of career pathways available in the medical field."
Follow the links below for updated listings of employers and directions to each job fair:
Fall Job Fair (1-4 p.m., Oct. 6, Groves Center, Macon Campus).
Healthcare Expo (1-4 p.m., Nov. 10, Burrell Conference Center, Jackson Campus).
In addition to holding job fairs each fall and spring, SCC's Career Services helps students prepare for their desired careers with a variety of training and coaching sessions throughout the year.
For more information about the fall job fairs or SCC's Career Services, contact Mike Despeaux at 828.339.4212 or m_despeaux@SouthwesternCC.edu.