Financial Emergency? Get assistance when you need it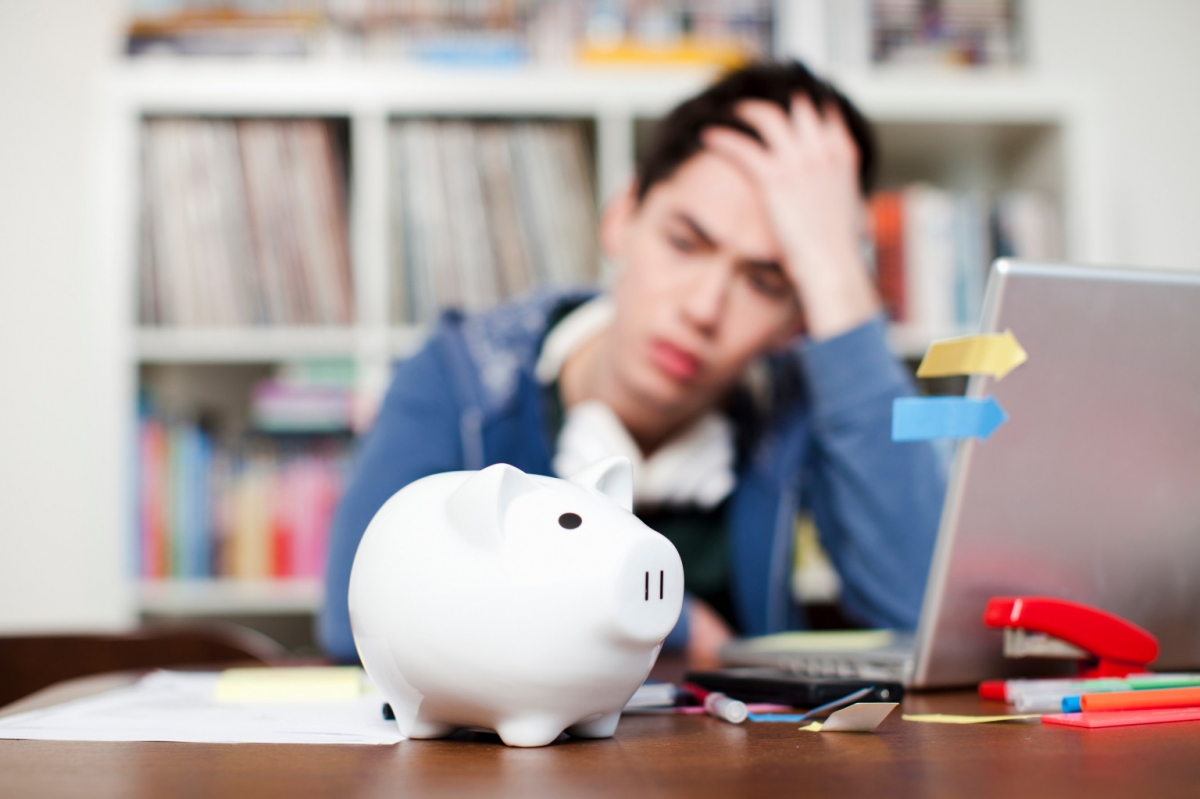 If you have a serious financial emergency that may cause you to miss class or drop out of college for a semester, Southwestern Community College has a couple of options for providing financial resources.
If you have completed 50 percent …
… of a curriculum or occupational education program (or if you're currently enrolled in classes that will put you at or above the 50 percent mark) you may be eligible for financial assistance through the Finish Line Grant - a new program established by Gov. Roy Cooper that provides up to $1,000 for a non-recurring financial need. This program is jointly administered by SCC and the Southwestern Workforce Development Board.
To apply for these funds, you must:
Be enrolled in a Workforce Innovation & Opportunity Act (WIOA)-approved degree, diploma or certificate program (see list below):
Accounting
Air Conditioning, Heating & Refrigeration Technology
Automotive Systems Technology
Basic Law Enforcement Training
Business Administration
Electronics Engineering Technology
CISCO Certification
Civil Engineering Technology
Computer Engineering Technology
Culinary Arts
Cyber Crime Technology
Early Childhood Education
Electronic Health Records Office Professional
EMT (EMS/Paramedic)
Health Information Technology
Human Services Technology
HST – Substance Abuse Treatment
Mechatronics Engineering Technology
Medical Assisting
Medical Laboratory Technology
Medical Office Administration
Medical Sonography
Medical Transcription Editor (Parts I & II)
Medication Aide
Networking Management Technology
Nurse Aide
Nursing
Occupational Therapy Assistant
Office Administration
Paralegal Technology
Pharmacy Technician
Phlebotomy
Physical Therapist Assistant
Professional Medical Coding & Billing
Radiography
Respiratory Therapy
Software & Web Development
Web Technologies
Welding Technology
Have completed - or be currently enrolled in – 50 percent of your program requirements
Hold a GPA of 2.00 or greater
Meet with a member of SCC's Financial Aid team to get eleigibility certified
Once referred by SCC's Financial Aid team, you will need to gather the following nine items to the WIOA case manager assigned to you:
Social security card
Birth Certificate
Proof of residency
Family size
Self-attestation of income
SCC certification of eligibility
Financial Aid award letter*
Selective Service registration*
Veteran status (DD-214)*
*if applicable
6) Once you have all the necessary documentation listed in No. 5 (above), you can meet with Southwestern Commission employee Brenda Millett. She's on our campus Mondays, Wednesdays and Fridays to help you complete the Finish Line Grant process after you've been certified by Financial Aid. Otherwise, contact the WIOA Case Manager at the NC Works Career Center in your county of residency:
Haywood County
1170 North Main Street
Waynesville, NC 28786
828.456.6061
Monday-Thursday (8:30 a.m.-5 p.m.)
Friday (8:30 a.m.-noon)
WIOA Case Manager: Hazel Thompson
Jackson County
26 Ridgeway Street, Suite 2
Sylva, NC 28779
828.586.4063
Monday & Wednesday (8:30 a.m.-noon; 1-4:30 p.m.)
Friday (8:30 a.m.-noon)
WIOA Case Manager: Marne Harris
Macon County
5 West Main Street
Franklin, NC 28734
828.369.9534
Monday-Thursday (8:30 a.m.-5 p.m.)
Friday (8:30 a.m.-noon)
WIOA Case Manager: Susan Waldorf
Swain County
101 Mitchell Street
Bryson City, NC 28713
828.488.2149
Tuesday & Thursday (8:30 a.m.-noon; 1-4:30 p.m.)
WIOA Case Manager: Marne Harris
Tri-County
(Serves Clay, Graham & Cherokee Counties)
800 West US Hwy 64
Murphy, NC 28906
828.837.7407
Monday through Thursday (8:30 a.m.-5 p.m.)
Friday (8:30 a.m.-noon)
WIO Case Manager: Lisa Penland
Please note that through the Finish Line Grant, disbursement of funds would occur directly to the agency/vendor (not to the student) within 72 hours of completing your application. WIOA case managers are responsible for determining final eligibility, awarding and disbursing funds.
If you have completed less than 50 percent …
… of a curriculum or occupational program, or if you've exhausted Finish Line Grant funding and have additional needs, you may still be eligible for assistance through SCC's Student Emergency Fund program.
This program is ideal when you have small, time-sensitive financial needs such as fuel for your vehicle.
To apply for assistance through the Student Emergency Fund, contact Kathy Posey of the SCC Foundation: k_posey[at]southwesternncc[dot]edu or 828.339.4227.