Getting to know Early Childhood Education Instructor, Sheri Turk
What made you fall in love with the subject you teach?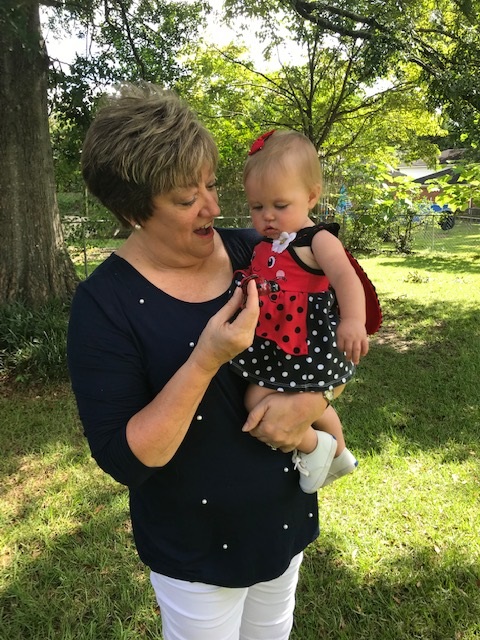 I love teaching early childhood education! I began career teaching three year olds in a private
preschool here in Jackson. Knowing the value of this, I became concerned for young children
who did not have the opportunity for quality early childhood education. I moved to being a
director of an infant toddler childcare program and then after several years to being a quality
enhancement specialist for the seven western counties of North Carolina before coming to SCC
to teach. My changes in my career were always driven to enhance life for young children.
What is it about working with students that inspires you? 
2. I am so inspired by the commitment of our early childhood students. They are often already
working 8 hours a day in the field, many have a family, and they have committed this time to
their education in order to be a better teacher for young children!
Where are you originally from and what is your favorite thing about that part of the world? 
3. I lived in low country South Carolina for most of my childhood in a very rural swampy area. I
loved the freedom of enjoying nature and playing in the woods, exploring and just getting to be
a kid.
What are your hobbies outside of work? 
4. Outside of my love for young children, I love decorating and doing DIY projects. I also, spend a
lot of my non-work time volunteering for Circles of Hope in Jackson. This is a program which
helps people out of poverty through education and support. I help teach the classes within this
program.
If you could give one piece of advice to students across campus , what would it be?
5. I teach fully online. The one piece of advice I would give student's is to get yourself very
organized as an online student. All students are responsible for their learning. Being organized
will help you in your commitment to change your future by getting your education. You know
how you learn best and you need to take the extra step of organizing yourself to be able to be
successful. Your instructors are available to help to guide you and support you and provide you
access to knowledge of your field, but accept your responsibility you have in learning and take
the extra step to become organized to reach your goals!