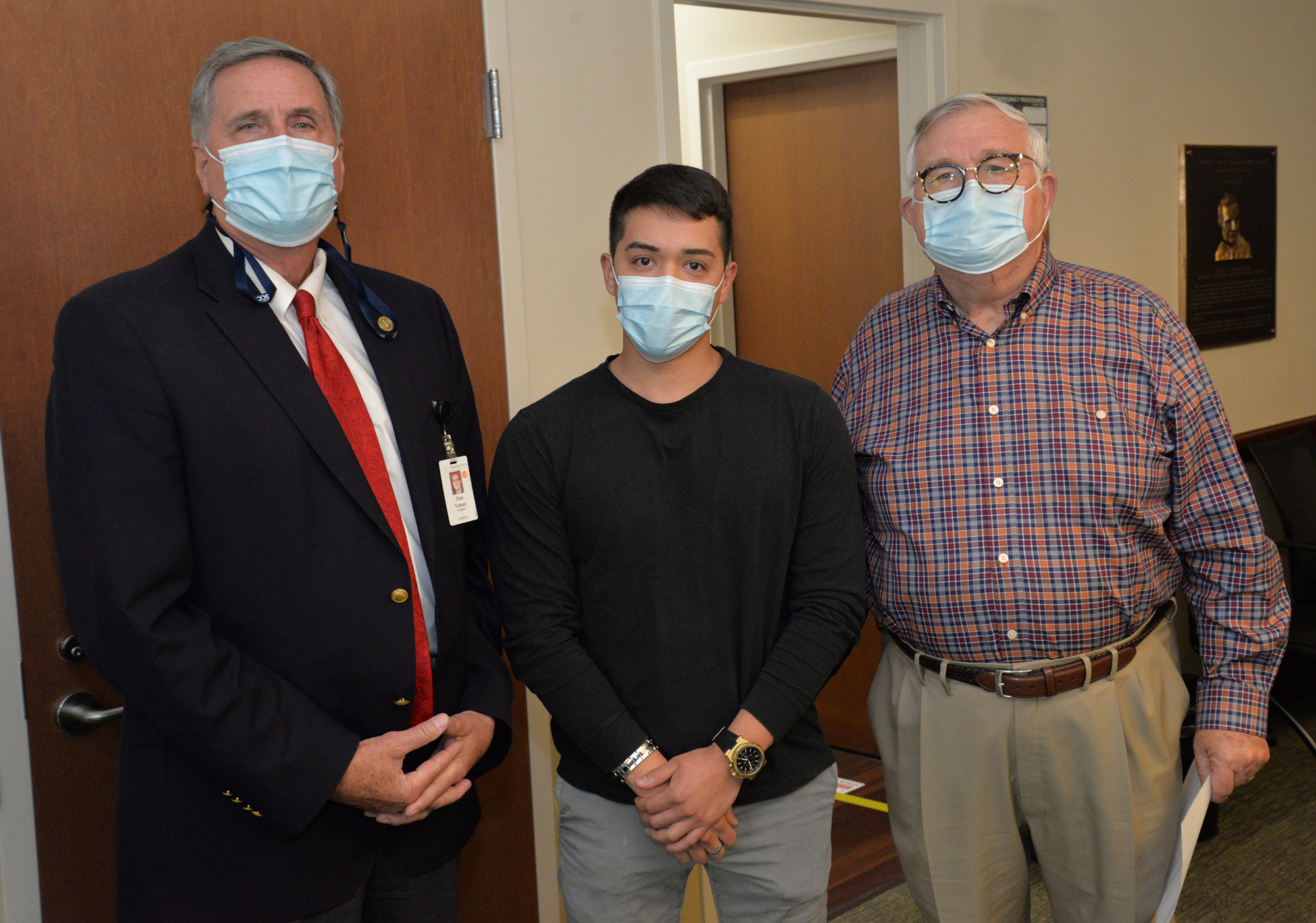 Heber Najera, who's in his first year of the Physical Therapist Assistant program, has been named the student representative to Southwestern Community College's Board of Trustees.
Originally from Los Angeles, Calif., Najera was four years old when his family moved to North Carolina. He graduated from Polk County High School and went on to earn a bachelor's degree in health and physical education from Appalachian State University.
He worked as a teacher's assistant for a year and decided he was better suited for a career in the field of physical therapy – so he enrolled in Southwestern's PTA program.
"When I was first asked to be on the board here, I felt like there are probably other students here who would be more qualified for something like this," Najera said. "But it is an honor to be selected, and I enjoy participating in the meetings and seeing what happens behind the scenes when major decisions are made. Everyone on the board has made me feel very welcome."
"SCC has been a good fit for me," he added. "I've probably been more active in my first year here than I ever was at Appalachian State.
Najera's one-year term runs through the spring semester.
"Heber is an impressive young man, and we're glad to have him as our student representative on the Board of Trustees," said Dr. Don Tomas, SCC President.
For more information about Southwestern and the programs it offers, explore this website, call 828.339.4000 or drop by your nearest SCC location.
2021-11-16