2020-08-18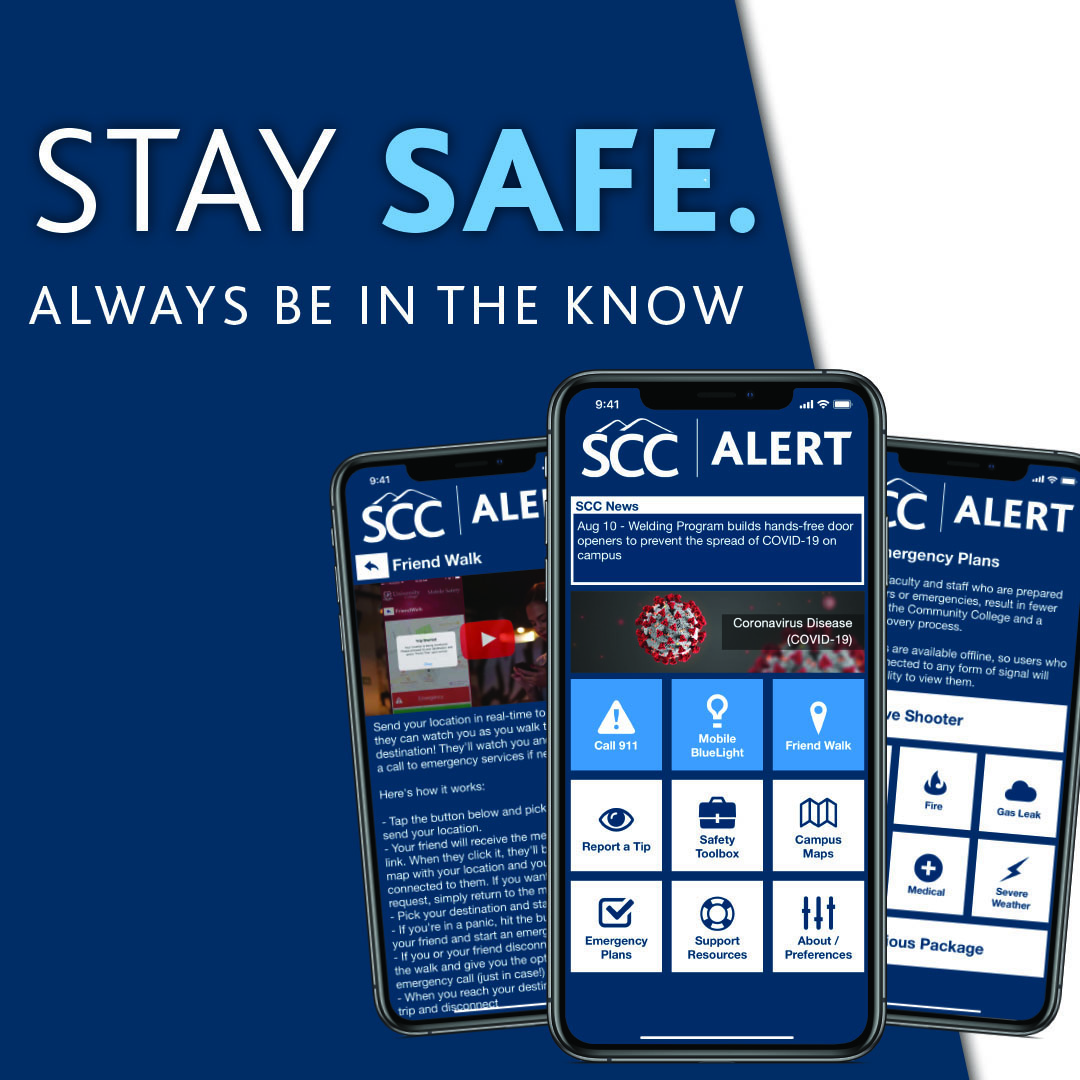 Southwestern Community College students, employees and guests can now immediately receive vital notifications through the new "SCC Alert" app. 
Download it today on Google Play or Apple's App Store. (Here are some instructions to help.)
Packed with options like "Friend Walk," which allows you to share location with a friend to ensure you arrive at your vehicle safely, and a comprehensive list of support resources, the app also immediately pushes out updates like weather closings and delays - even before you'll receive a text, call or email.
"SCC Alert" even features a self-assessment exam that we're asking employees and students to take every day before leaving home and heading to campus.
From your mobile device, click below to download it today, and reach out to SCC's Support Desk (828.339.4609) if you have any questions or need assistance.