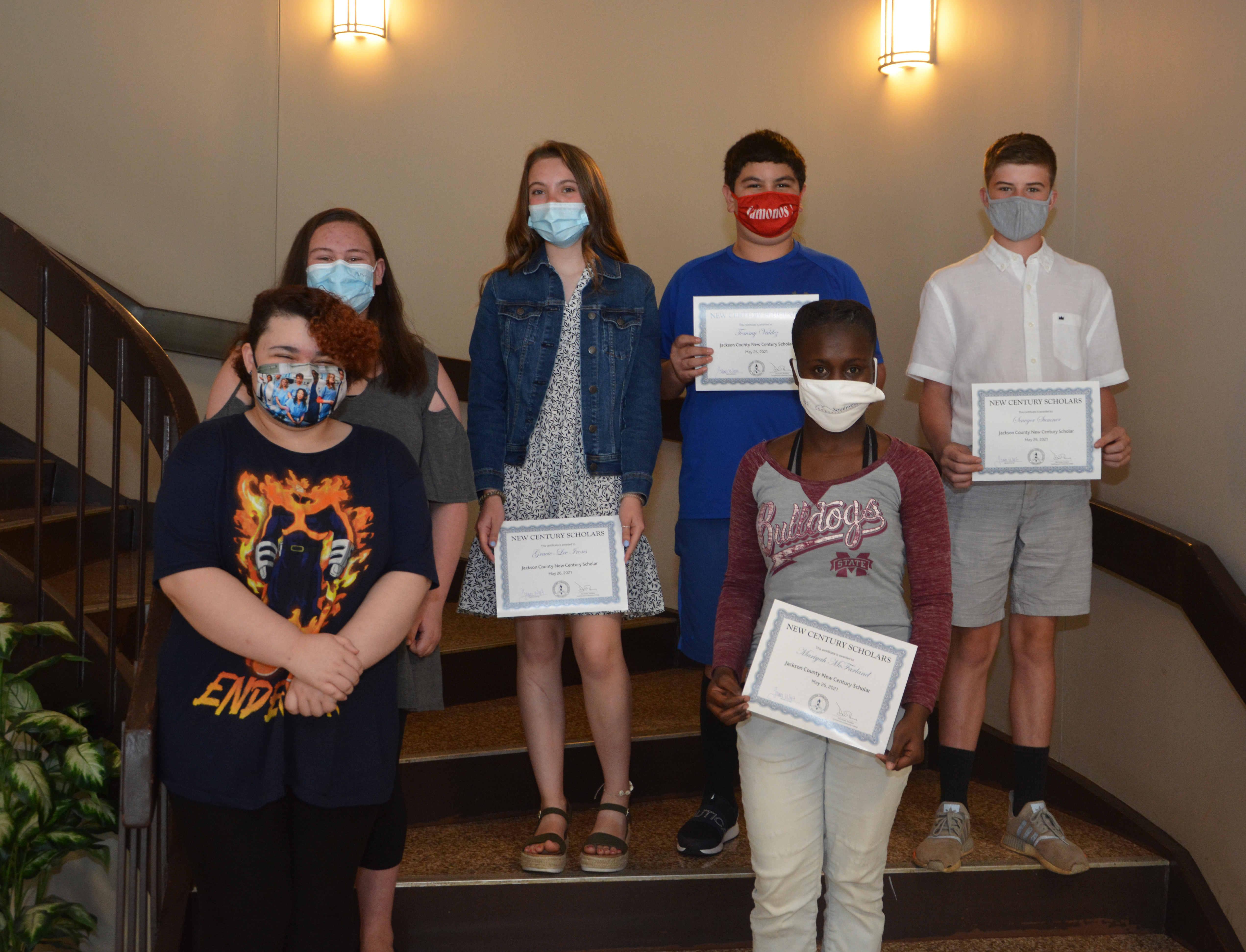 Most academic ceremonies at Southwestern Community College pay tribute to what current students have already accomplished in their pursuit of higher education. 
The New Century Scholars inductions instead celebrate the bright futures of several area middle schoolers. Three of these events were held in person on the Jackson campus, allowing the students to walk across the stage at their future alma mater.
Thirty seventh graders from Jackson, Swain, and Macon Counties received their certificates on May 26, May 27, and June 3 respectively. These awards signify the promise of last-dollar tuition assistance for an SCC education after students complete high school.
"We are so proud of our New Century Scholars' hard work and accomplishments, especially during this challenging year," said Freya Kinner, SCC's New Century Scholars coordinator.
Caleb Sullivan, a graduate of the program, made a virtual appearance as the featured speaker. He encouraged this year's inductees to make genuine friends and take advantage of their opportunities.
More than 2,400 students have been inducted as New Century Scholars since it was established in 1995. The program provides resources and support to students as they navigate middle and high school – preparing them for a successful experience in college without worrying about the financial aspect.
New Century Scholars is celebrating its twenty-fifth year, being supported entirely by private donations and providing last-dollar tuition assistance.
In addition to working toward their high school diplomas, New Century Scholars are required to participate in community service activities that encourage leadership skills and explore potential future career options.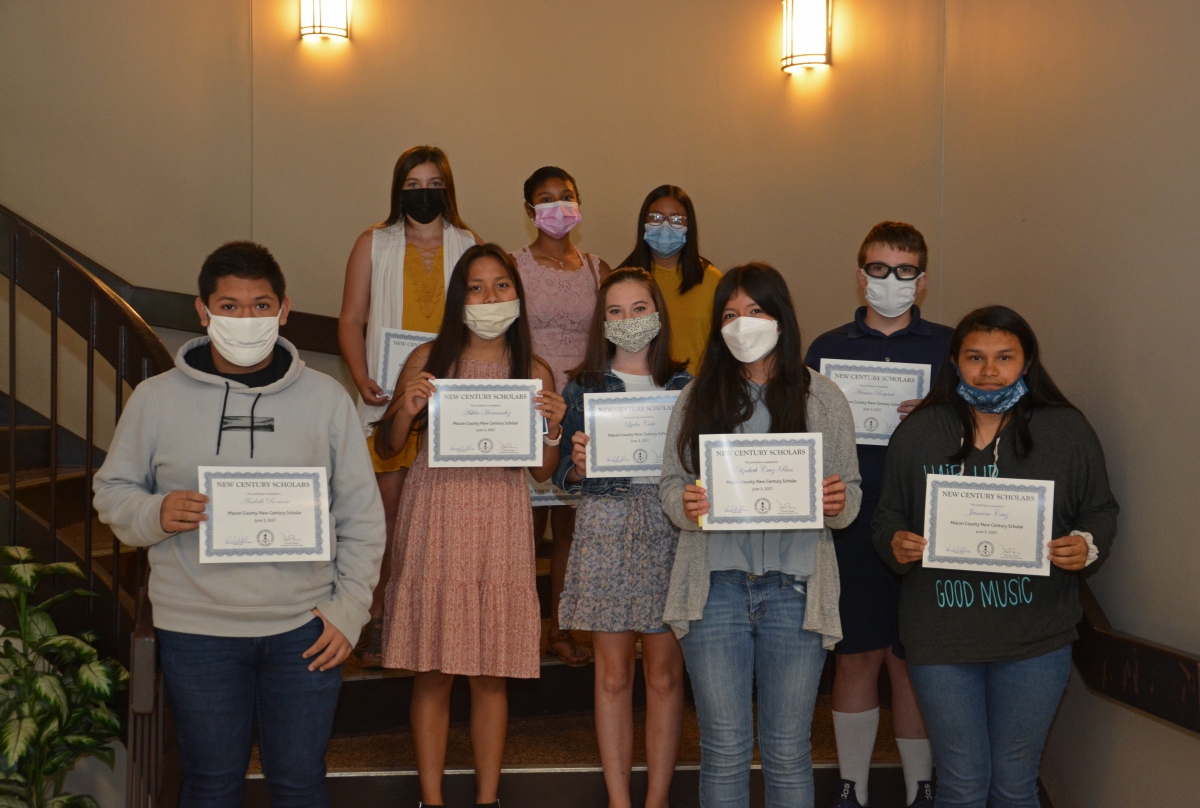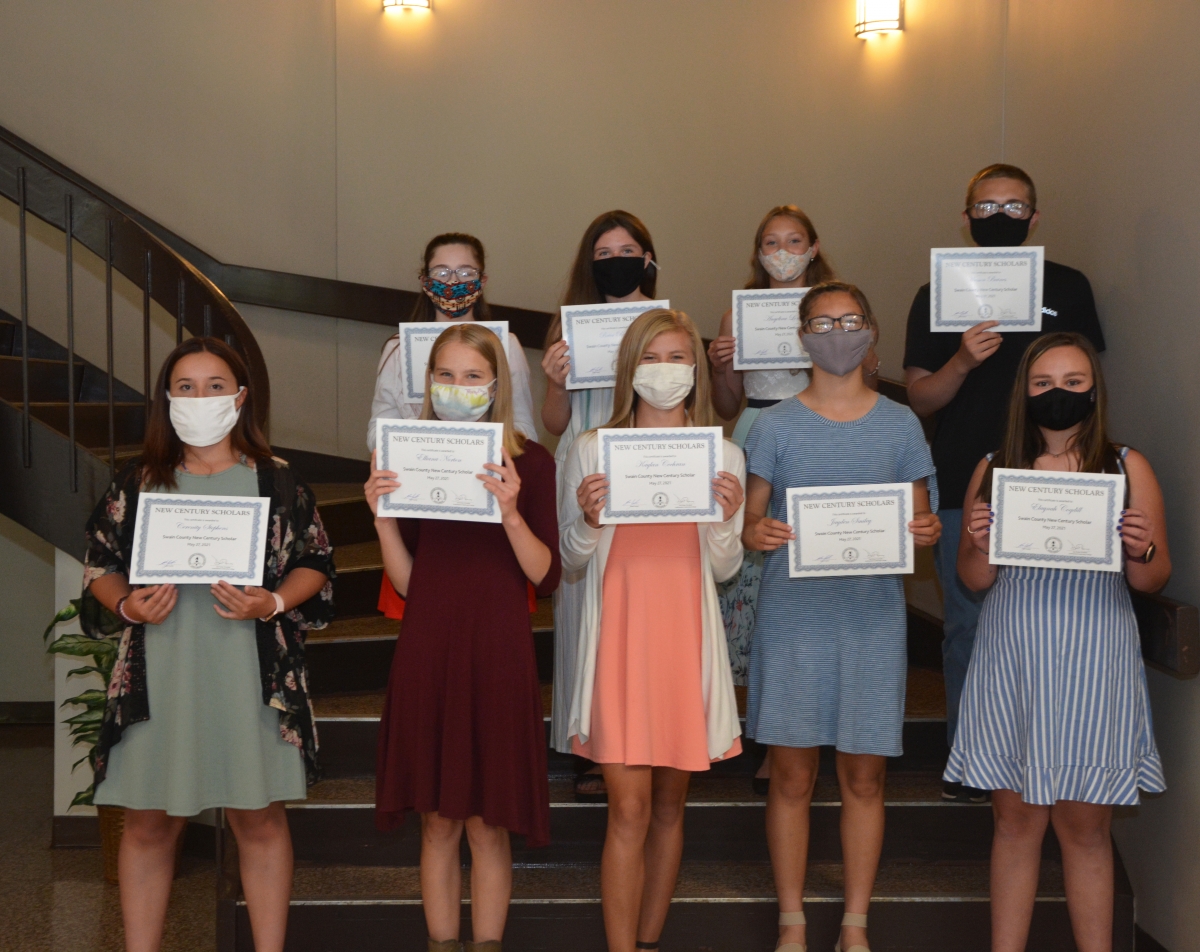 To support this program, donations may be made at southwesterncc.edu/foundation or by check to New Century Scholars and sent to the SCC Foundation, 447 College Drive, Sylva, NC 28779.
For more information about New Century Scholars, contact Kinner at f_kinner@southwesterncc.edu or 828.339.4477.
2021-06-16