2022-05-09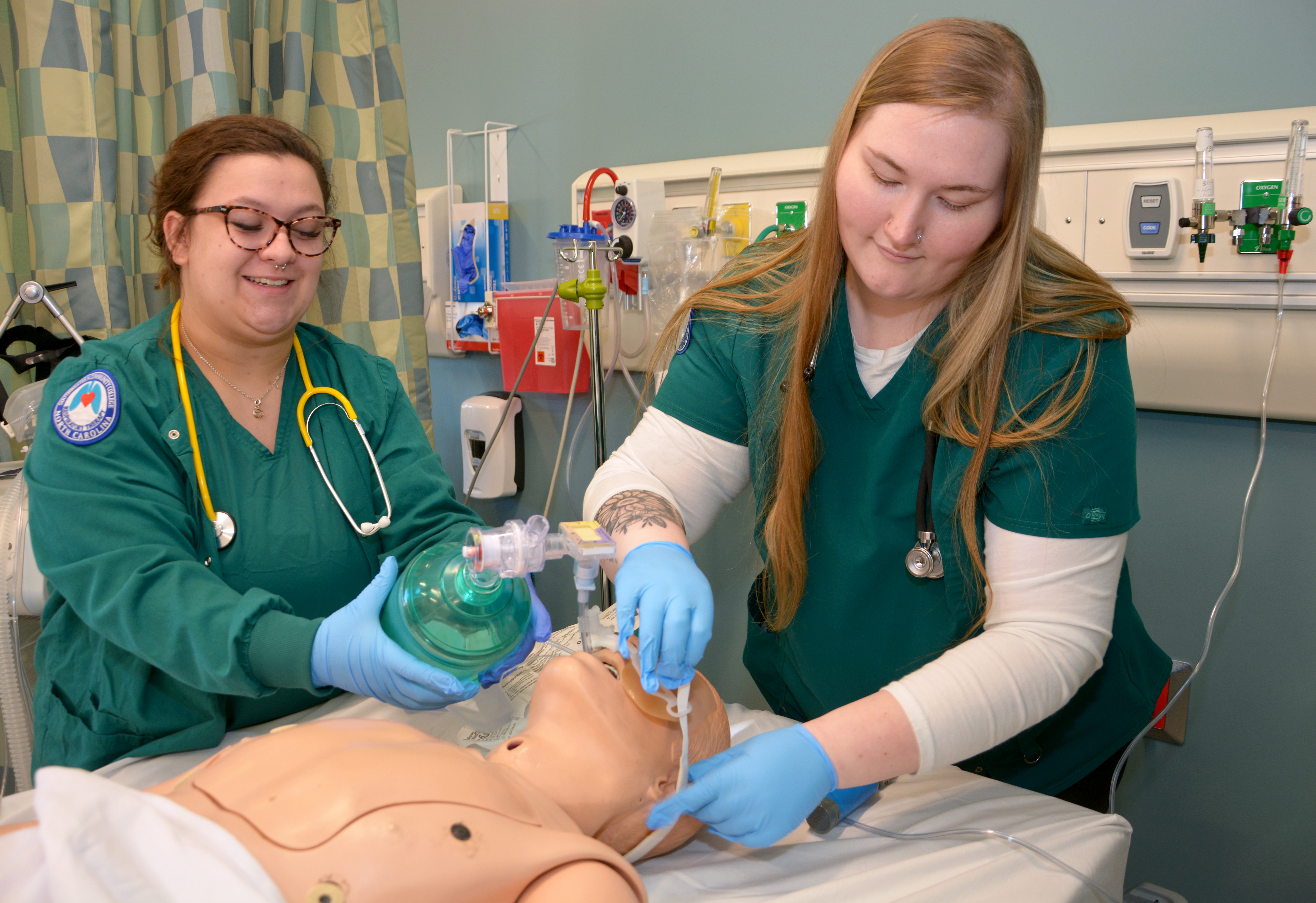 LIVESTREAM LINKS FOR GRADUATION CEREMONIES
(SATURDAY, MAY 14)
Health Sciences (10 a.m.): https://youtu.be/0ACFe_GSKlQ
Arts & Sciences (12:30 p.m.): https://youtu.be/lQCvIsAlQKE
Career Technologies (3 p.m.): https://youtu.be/lDWdtOReGi0
---------------------
In the spring of 2019, Kristin Farmer suffered some of the most extreme heartbreak a mom could ever know.
She gave birth to twin sons, Kolton and Kooper, on Mother's Day – May 12. They arrived prematurely and suffered from Acute Respiratory Distress Syndrome because their lungs had not fully formed.
When doctors ran out of options, Kristin was forced to say goodbye to her baby boys way too soon.
"I tried to hold it together," she recalled recently, fighting back tears at the memory. "It's still hard, but I have to keep going."
Kristin found inspiration to do just that when she reflected on how a respiratory therapist at the hospital cared for her and her sons in their final hours.
In a season of extreme darkness, his kindness provided a guiding light- and an idea for how to move forward.
"I decided to go to school and make a difference," she recalled, "if not for me, for (Kolton and Kooper).  I knew I needed to try and connect with other people. It just pushed me more to go into healthcare."
In the fall of 2020, Kristin enrolled in Southwestern Community College's Respiratory Therapy program. In the two years since, she has quite simply excelled. The Canton resident's grades are among the top in her class, and she recently became the first SCC student in recent memory to become a Region I Finalist for the state's Gov. Robert W. Scott Student Leadership Award.
This weekend, exactly three years after the most devastating moments of her life, she'll be the featured speaker at the Health Sciences Division graduation ceremony – which starts at 10 a.m. on Saturday, May 14, in Myers Auditorium at the college's Jackson Campus. (Other speakers on Saturday will be Isaac Quillen, Arts & Sciences & Early College at 12:30 p.m.; and Michael Lambert, Career Technologies, at 3 p.m.).
"I told myself, 'I can't believe I made it this far,'" she said in the days leading up to her pinning ceremony, which is ironically on May 12. "I can't believe I've done all this in the last three years."
It hasn't always been easy. One of her clinical rotations took her back to the same Neonatal Intensive Care Unit where she'd said her goodbyes to Kolton and Kooper.
And the Neonatal-Pediatric Respiratory Care class at SCC was especially difficult.
She credited her faith, her family and support from SCC faculty and staff members with helping her through some challenging moments.
She specifically mentioned SCC Counselor Shannon Shafhausen with helping her realize that she needed to work through her emotions – and her schoolwork – at her own pace.
Along the way, Kristin earned the respect and admiration of her instructors and college administrators.
"The fact that she's gone through so many obstacles, but she is able to focus on her future is so impressive to me," said Gretchen Guelcher, SCC's Respiratory Therapy Program Coordinator. "She pushes through. She has persevered, and she has come out on top."
Cheryl Contino-Conner, SCC's Dean of Students, called Kristin "an inspiration."
This weekend will no doubt be emotional for Kristin, but she feels surrounded by love and support as she prepares to start the next chapter in her life.
"I know that not all people have the same beliefs as me, but I do have hope that Kolton and Kooper are looking down, and that they'd be proud," Kristin said. "I realize that there are still people on earth who need you when something like this happens, and I hope I can make a difference in somebody's else's life just like others have done for me."