Macon Campus hosts 4th STEM event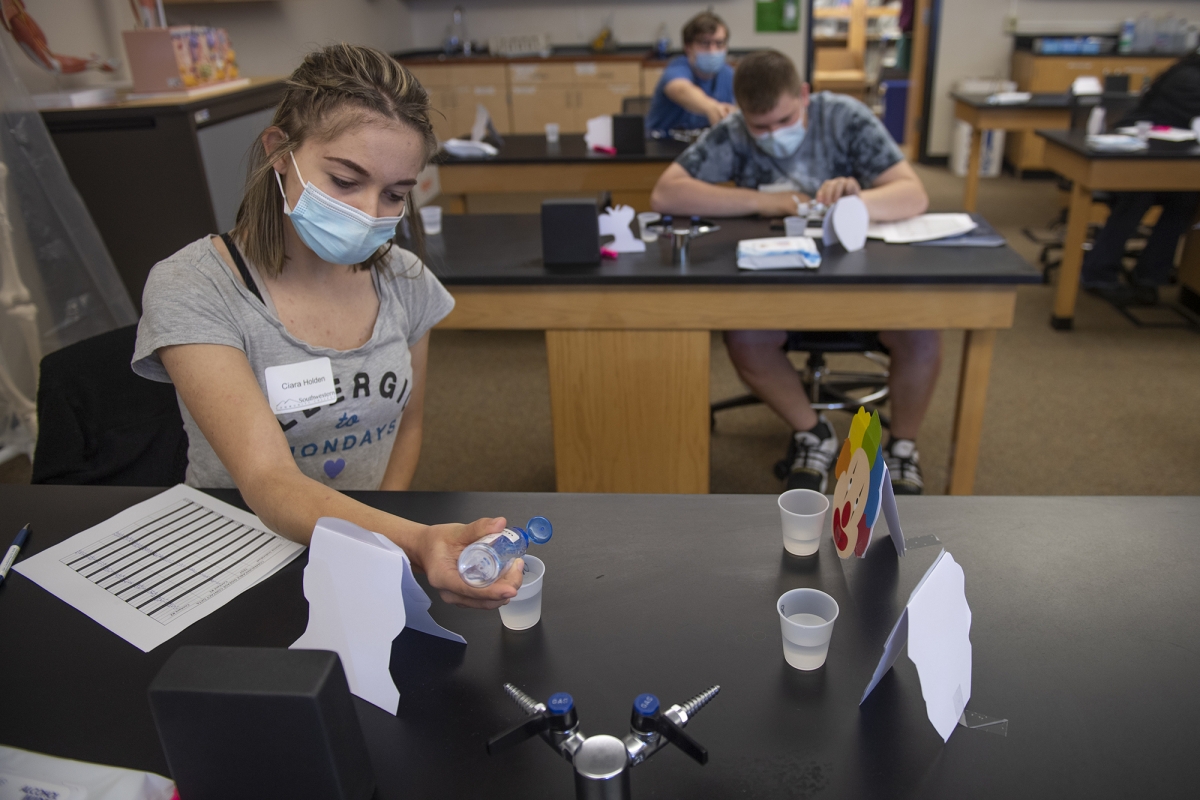 Federal health guidelines may have limited participation, but Southwestern Community College instructors made sure activities were as challenging as ever for high school students who attended this year's STEM (Science, Technology, Engineering and Math) Event on April 16 at the college's Macon Campus.
Instructors Elaine Merritt (Math) and Michael McIntosh (Science) set up three different challenges for the event, which drew students from Franklin and Nantahala High Schools.
"Even though we couldn't have as many students here as we've had at our previous three STEM events, it was exciting to have the Groves Center buzzing with activity," said Dr. Cheryl Davids, Dean of SCC's Macon Campus. "All of our faculty and staff members were extremely impressed with the ingenuity of these young students. We all had a lot of fun."
Students rotated between three different activities:
1) Finding Patient Zero, which taught students about being an epidemiologist and the most-common mechanisms of microbial transmission;
2) Fuel Cell Hydrogen Car, an opportunity for students to learn about alternative fuels with a hands-on experience of building a fuel-cell hydrogen Car;
3) The Lost Mummy, an escape room where students used clues, math puzzles and logic to find the lost mummy and escape.
Before the event, students learned about SCC's dual-enrollment programs from April McNiff – the college's High School Partnership Coordinator. They also heard from Dr. Don Tomas, SCC's President, and Dr. Davids.
For more information about this event or other classes and activities at SCC's Macon Campus, contact Merritt (
e_merritt[at]SouthwesternCC[dot]edu
) or McIntosh (
m_mcintosh[at]SouthwesternCC[dot]edu
).
To learn more about Southwestern and the programs it offers, visit
www.SouthwesternCC.edu
, call 828.339.4000 or drop by your nearest SCC location.