Mattox honored with Distinguished Alumni Award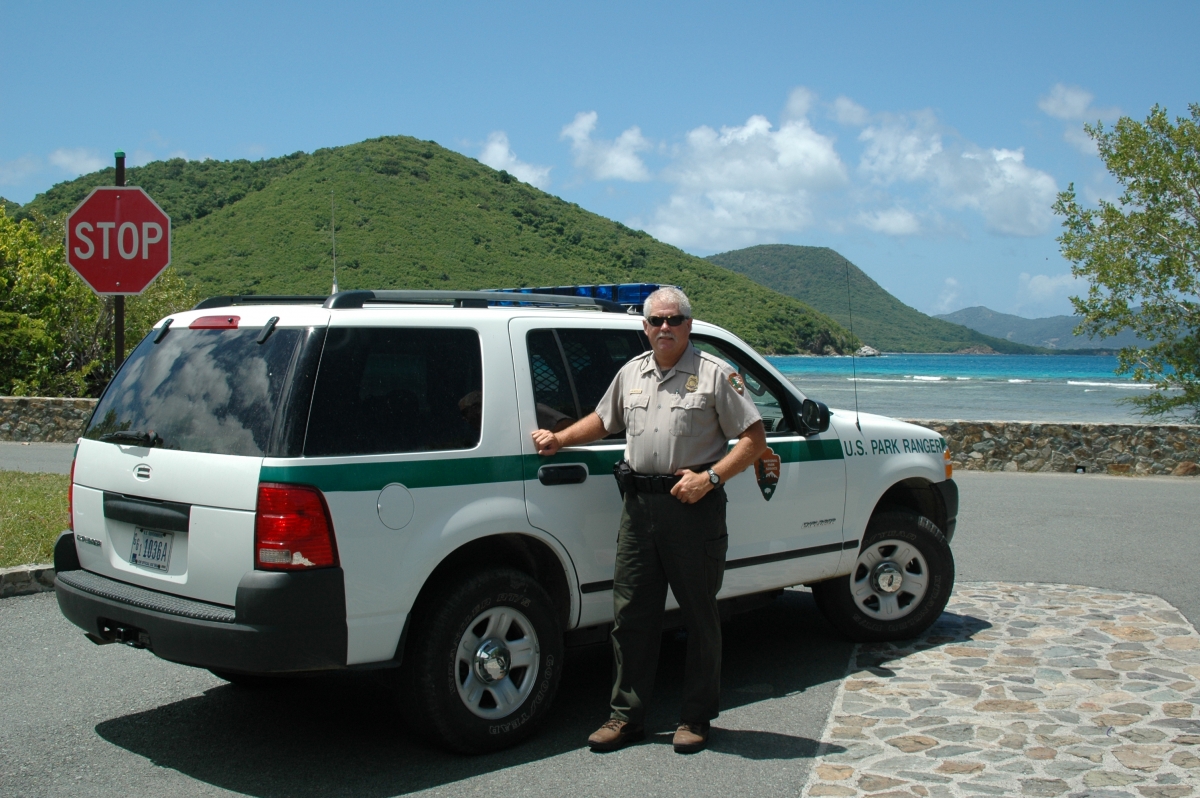 For more than half of his life, John Mattox was an advocate, ambassador and even part-time instructor for the National Park Service – Seasonal Law Enforcement Training (NPS-SLET) program at Southwestern Community College.
He was also a member of that program's first graduating class in 1978.
Though he passed away in January, his legacy continues to flourish at SCC. He was recently named the third annual recipient of the college's Distinguished Alumni Award.
"In the field of law enforcement, we stand on the shoulders of giants. John Mattox is among the giants of giants!" said Curtis Dowdle, SCC's Dean of Public Safety Training, who nominated Mattox for the award. "John's influence on me, both personally and professionally, is something I'll always cherish. I am a better human for knowing John Mattox."
Established in 2019, the Distinguished Alumni Award is given annually to an alumnus/alumna who has attained extraordinary distinction and outstanding performance in his or her career field while demonstrating exceptional community leadership.
"Mr. Mattox checked all the boxes," said Dr. Mark Ellison, SCC's Director of Enrollment Management who chairs the award selection committee for the SCC Foundation Faculty & Staff Advisory Council. "We had more nominations than ever this year, and it was certainly not an easy decision. However, our committee could not be more proud to name Mr. Mattox as this year's award recipient."
The committee's decision was approved by Dr. Don Tomas, SCC President.
"It's extraordinarily challenging to select one nominee from such a rich pool of graduates," Dr. Tomas said. "Dr. Ellison and this committee have been very diligent in their research and discerning in their choice, and I am thrilled with their choice of Mr. Mattox. What he accomplished in this life is truly remarkable."
After graduating from the inaugural NPS-SLET class at Southwestern, Mattox went on to spend 37 years in the National Park Service. He started out as a seasonal ranger on the Blue Ridge Parkway before becoming a full-time ranger in the Great Smoky Mountains National Park.
He eventually rose to the role of Special Agent in Charge of the Eastern United States for the NPS. Throughout his career, and even after his retirement from the Park Service in 2013, Mattox remained devoted to SCC.
"His grasp of the importance of the program led him to be a lifelong recruiter for the NPS and the SCC program that was the springboard for so many NPS Rangers," said John Garrison, Chief Ranger (Ret.) for the NPS and a longtime adjunct instructor for the same program at Southwestern.
In a graduation video honoring Southwestern's 100th NPS-SLET class, Mattox reflected on the program's growth over the years.
"At the beginning, it was a work of art in progress," Mattox said. "Each year, this program has brought in new, innovative ideas. Frankly, in a lot of ways, I think they were beating out the Federal program in training.
"One thing that really impressed me over the years was, not only were they able to adapt to the times as they were changing, but they were able to bring in instructors who were still in the field and very interested in seeing law enforcement and rangering grow," he added.
His charge to that 100th class could also apply to graduates of any other program at SCC:
"Mostly what you need to remember, when you're out working with the public, is to have heart. Have passion, and perhaps compassion, because you're going to run into a lot of difficult situations. You need to treat each and every person individually, equally, and treat them the way you would like to be treated if you were in their shoes."
Nominations are accepted annually for SCC's Distinguished Alumni Award. To learn more, visit
www.SouthwesternCC.edu/award
.
For more information about Southwestern and the programs it offers, visit
www.SouthwesternCC.edu
call 828.339.4000 or drop by your nearest SCC location.