Nursing students establish annual scholarship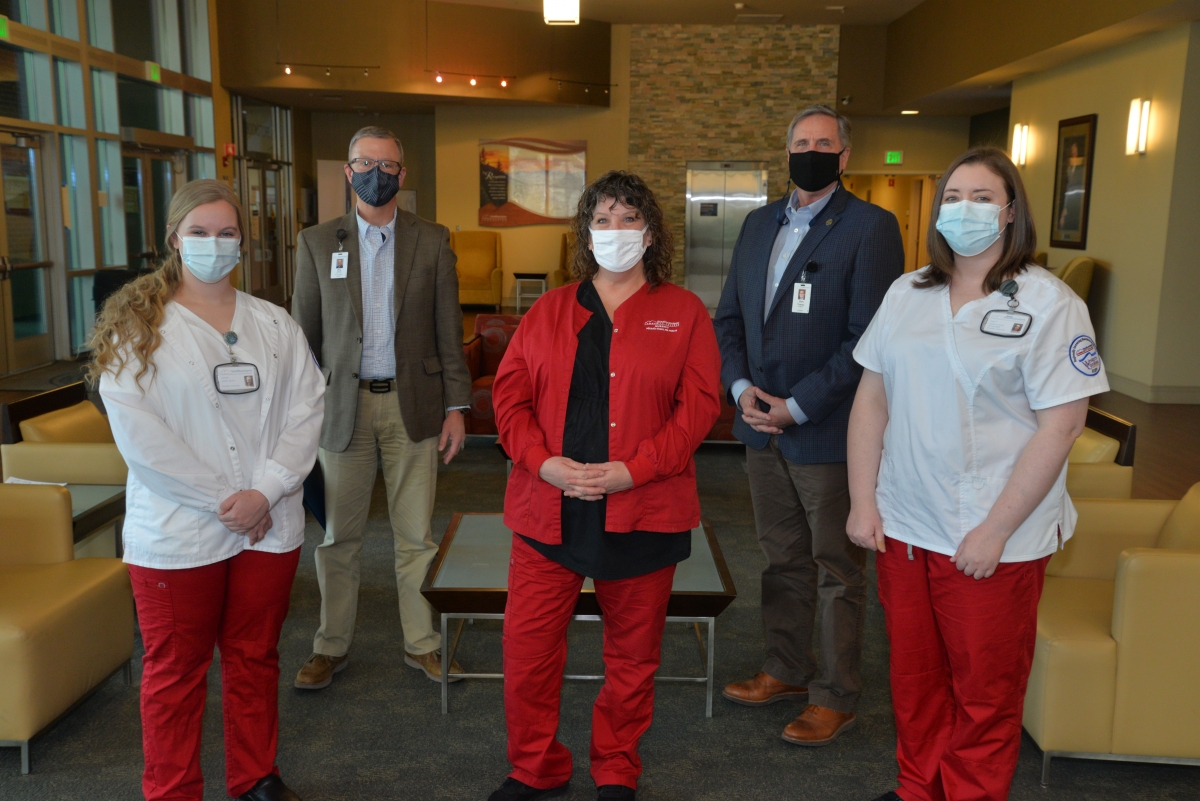 Last year, Nursing graduates at Southwestern Community College had already started raising money for their pinning ceremony before the pandemic canceled their celebratory event.
That money was passed on to this year's graduating nurses, but they didn't feel right about using it to benefit themselves.
Instead, they decided to pay it forward by creating a $500 annual scholarship that will support an incoming Nursing student this fall.
"We know the class before us put in so much work, they were ready to graduate, they were ready to celebrate being done – and COVID happened," said Heather Wilkes, a member of the 2021 SCC Nursing cohort and president of the SCC Nursing Club. "Using this money to help someone else become a nurse and enter this profession seemed to be a fitting way to honor the class of 2020. Even though COVID happened, good things can come from it."
Michelle Evans, a Nursing Instructor at SCC, said the new scholarship was entirely student-driven.
"This students have taken care of all this," Evans said. "I am their faculty advisor, but they are the ones who actually got all this done. The decisions were theirs, the actions were theirs and the results were theirs."
The Class of 2020 Nursing Scholarship is one of 11 new scholarships to be set up this academic year through the SCC Foundation.
It is the first scholarship to be created entirely by SCC students to benefit a future student.
"You can't help but be impressed by these students and their passion for taking care of others," said Dr. Don Tomas, President of SCC. "By establishing this scholarship, they have demonstrated with their actions – and not just their words – that they believe in and care deeply about the future of their profession."
For more information about giving opportunities at Southwestern, contact Brett Woods at 828.339.4241 or
b_woods[at]southwesterncc[dot]edu
.