OTA program honors graduates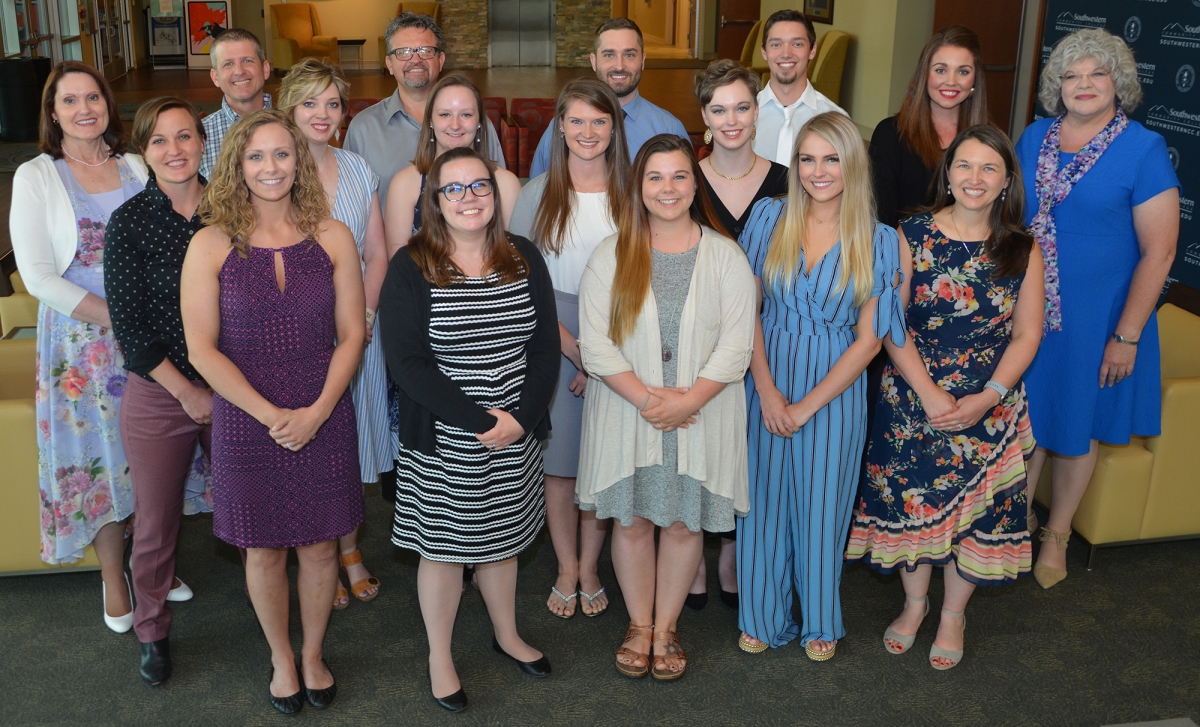 Instructors and students in SCC's Occupational Therapy Assistant program are shown here at their pinning ceremony, which was held on May 13 at the college's Jackson Campus. Pictured are, front row, from left: Autumn Phillips of Bryson City, Jessica Stoker of Hendersonville, Amber Jones of Franklin, Anna Cleaveland of Clyde and Anna Walls, OTA Instructor and Program Coordinator. Second row: Casey Taylor of Sylva, Hannah Williamson McCall of Highlannds, Carrie McClure of Highlands, Jenny West of Waynesville and Hattie Stanbery of Clyde. Back row: OTA Instructor and Academic Fieldwork Coordinator Peggy Voss, Michael Azza of Saluda, Eric Dills of Canton, Jonathan Painter of Sylva, Kyle Mathews of Bryson City, Tara Stevenson of Waynesville and Crystal Lindsay, OTA Adjunct Instructor.
In recent years, students in Southwestern Community College's Occupational Therapy Assistant (OTA) program have been working with Sylva resident Wanda Mills to help her find ways to be more independent as she lives with cerebral palsy.
At the program's pinning event on May 13, Mills read a poem she'd written for those students – describing what a difference they'd made in her life.
Mills' poem was part of an inspiring ceremony that celebrated 14 OTA graduates who'll soon join the workforce or continue their education.
"The students in our program have grown extremely fond of Wanda, and we were all very moved by her poetry," said Anna Walls, Southwestern's OTA Program Coordinator. "I'm personally very thankful to Wanda for allowing our students to work with her. Because of what they learned in those interactions, they have even more confidence about their abilities to serve those they come into contact with in the field."
Graduates are eligible to take their national certification examinations for practice as certified occupational therapy assistants. They may find employment in hospitals, rehabilitation facilities, long-term and extended-care facilities as well as other agencies and programs.
For more information about the OTA program at SCC, contact Walls at 828.339.4334 or a_walls[at]southwesterncc[dot]edu.