OTA student participates in humanitarian trip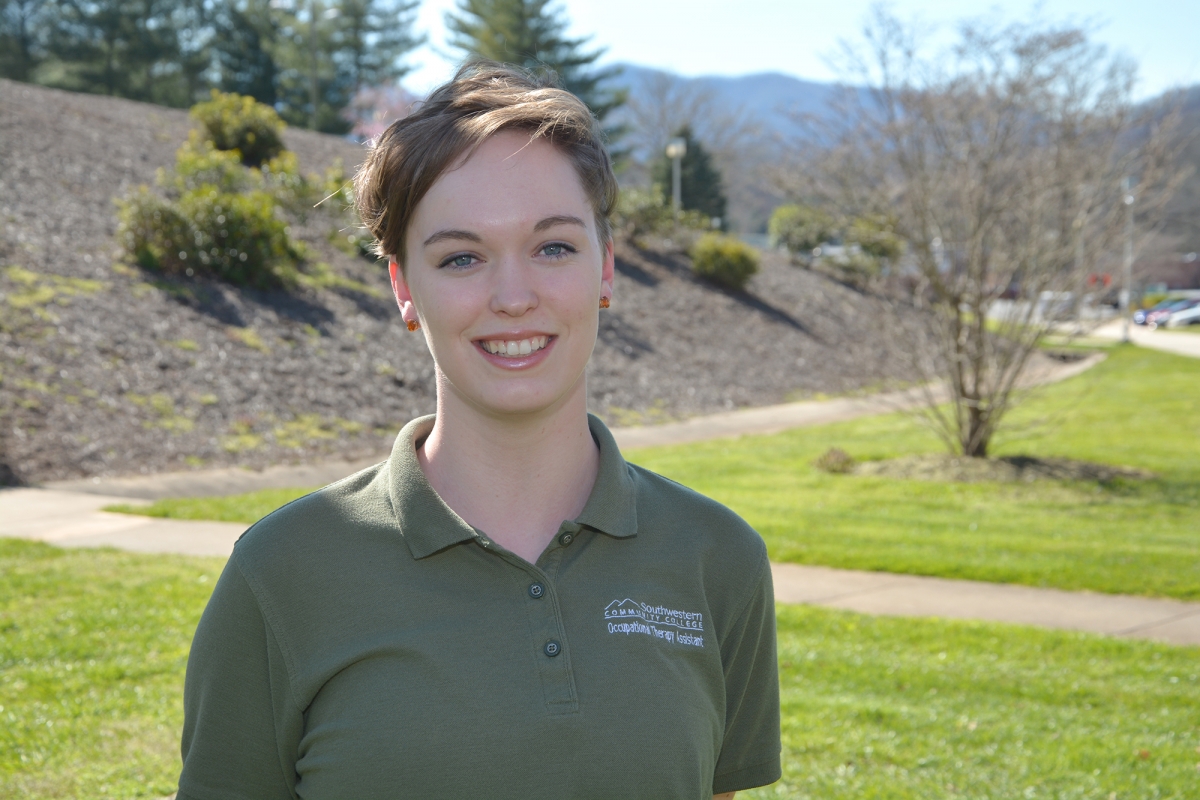 Hattie Stanbery is a student in the Occupational Therapy Assistant Program at SCC.
By Drue Stinnett, SCC Public Relations Intern
 This past fall, Hattie Stanbery – a student in Southwestern Community College's Occupational Therapy Assistant program – joined other American millennials on a humanitarian trip organized through the Glyfada Christian Center in Greece.
In an essay summarizing her experience, Stanbery shared that her trip was anything but glamorous. She detailed Greece's staggering unemployment statistics and highlighted the high number of refugees who are seeking asylum in this Balkan country. In addition to being exposed to poverty and open drug use, Stanbery found herself overcoming language barriers and learning important lessons about cultural sensitivity.
During her time there, Stanbery worked with Glyfada Christian Center, Home Spot and Nea Zoi. Glyfada provides religious services translated into eight different languages. Home Spot is comprised of four refugee camps. They provide legal assistance for passports and documentation, medical care and hospital visits, church services and transportation. Nea Zoi reaches out to women who have escaped sex trafficking and provides an opportunity for them to learn basic skills like sewing to help provide income for themselves.
Stanbery also had an opportunity to put the skills she is learning at SCC to good use.
"I was there for only two weeks," she said. "But I caught a vision for what Occupational Therapy can do in other countries. I became even more passionate to work with minorities and different cultures. My perspective of Occupational Therapy expanded to more of a global approach."
Her primary role during her two-week trip was teaching boys and men, ages 13-30, basic English and conversational pieces.
"As a person, I was changed; I found myself grateful for the tests, the studying, and even the stress that sometimes comes from being a student," Stanberry said. "I hope as I move forward in this profession that I can inspire and encourage others to find their passion and perspective on a greater level."
For more information about Hattie's journey, visit https://agreateropportunot.wordpress.com.