Physical Therapist Assistant program students place second at statewide conference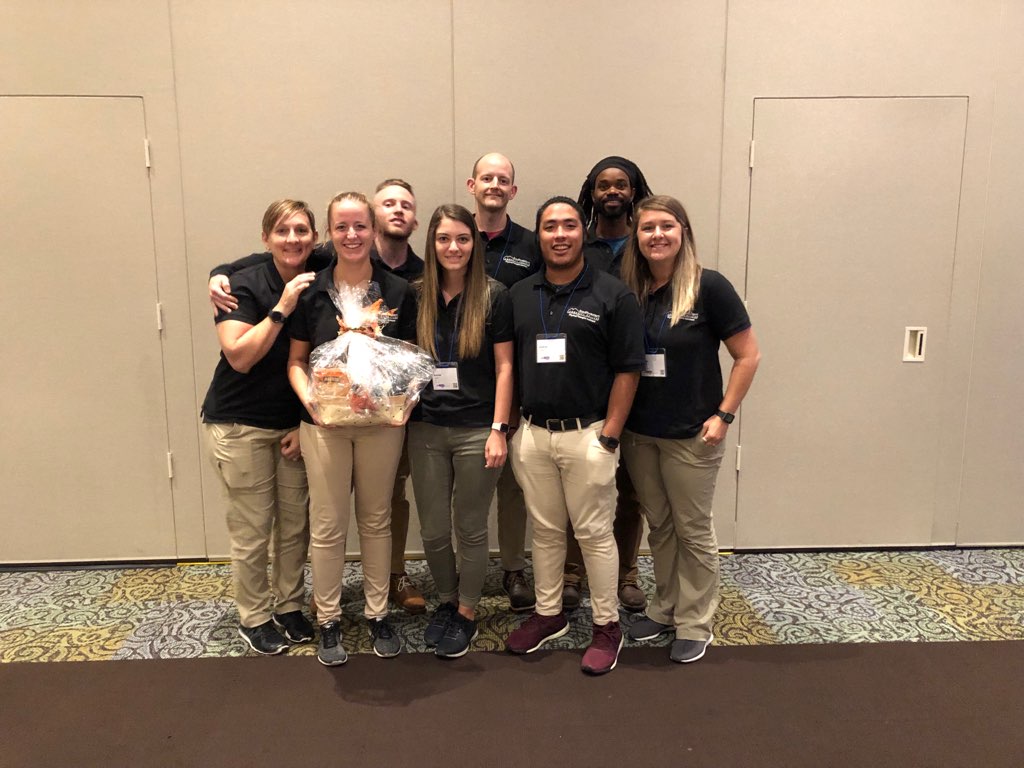 Second-year students in SCC's PTA program taking home second place in Quiz Bowl from a statewide conference are, back row, from left: Jess McCabe of West Palm Beach, Fla., Kenneth Campbell (Lincolnton), Lyle Mitchell (Asheville) and Andrew Allen (Whittier).
Front row: Lindsey Bishop (Hope Mills), Kaycee Corbin (Franklin), Joshua Layno (Whittier) and Abbie Turner (Hendersonville).
Second-year students in Southwestern Community College's Physical Therapist Assistant program recently traveled across the state to attend the North Carolina Physical Therapy Association Fall Conference.
From Oct. 4-6, Students observed several educational presentations that were delivered by leading practitioners from across North Carolina, exhibiting the latest trends in clinical practice and evidence-based research.
While there, SCC's PTA students competed in the annual Physical Therapy Student Quiz Bowl, finishing second place out of all competing state teams.
"We are extremely proud of how well our second-year students performed," said Dr. Erin Bock, Physical Therapist Assistant Program Coordinator. "They came in second following a team that consisted of physical therapy students and clinicians/educators, so this was a great demonstration of their overall knowledge and the strength of our program."
PTAs perform treatment procedures as directed by physical therapists and assist them with more complex procedures. A PTA may monitor a patient's progress on exercise equipment, perform massage, provide heat or cold, electrical and ultrasound therapies, and provide the therapist with a detailed account of all therapeutic sessions.
Graduates of SCC's PTA program may be eligible to take the licensure examination administered by the NC Board of Physical Therapy Examiners. Employment is available in general hospitals, rehabilitation centers, extended care facilities, specialty hospitals, home health agencies, private clinics and public school systems.
To learn more about the Physical Therapy Assistant program, contact Bock at
e_bock[at]southwesterncc[dot]edu
or 828.339.4306.