Pinning ceremony honors Nurse Aide grads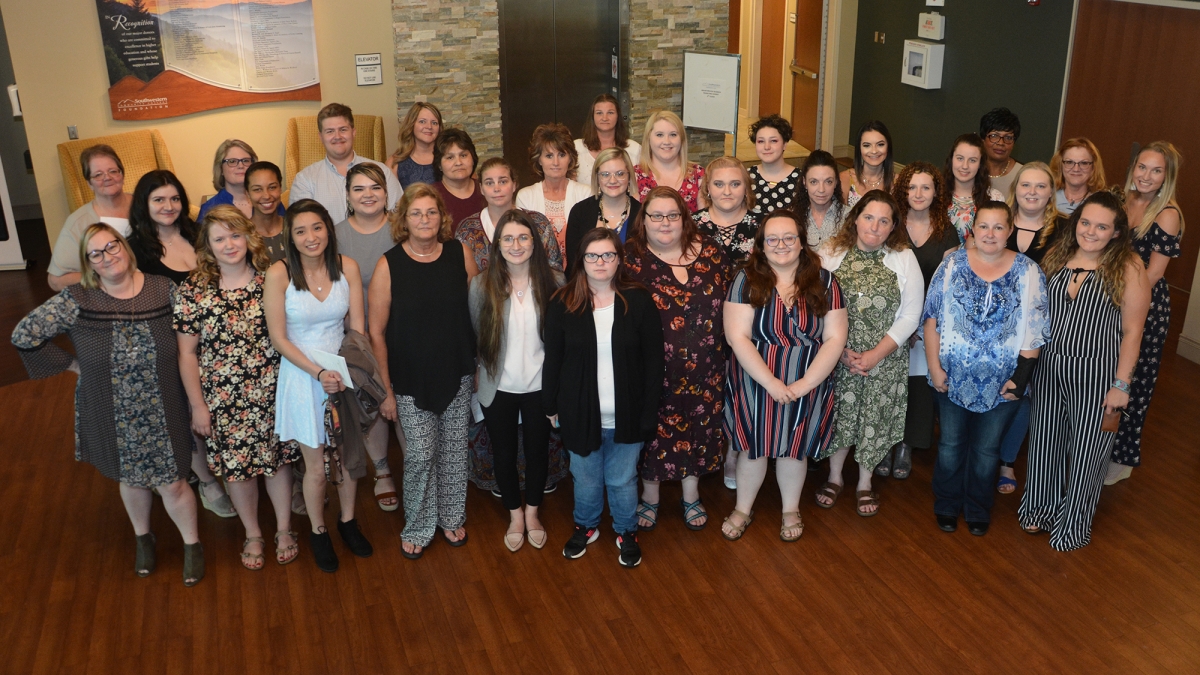 2019 Nurse Aide pinning ceremony honorees.
The newest members of what Health Sciences Dean Mitch Fischer described as "possibly the hardest-working profession in healthcare" were honored during a pinning ceremony on May 7 at Southwestern Community College's Jackson Campus.
Graduates of SCC's Nurse Aide program received their pins from program coordinator Donna Conner and instructors Pamela Agner, Laura Davis-Apel, Mary Beth Lehnert and Cassandra Mathis. A variety of achievements were celebrated in the ceremony, including Nurse Aide Certificate, Nurse Aide I, Nurse Aide II and Medication Aide.
Upon completing SCC's program, graduates are eligible to serve at a number of agencies throughout the region. They also have the opportunity to continue their education.
"I could not be more proud of this group," Conner said. "The work we do as Nurse Aides is extremely difficult and challenging, and every single one of these graduates is up to the task. They have done everything we've asked of them, so I know they are ready to succeed in the field."
For more information about SCC's Nurse Aide program, visit www.southwesterncc.edu or contact Conner at d_conner[at]southwesterncc[dot]edu or 828.339.4459.