2023-06-14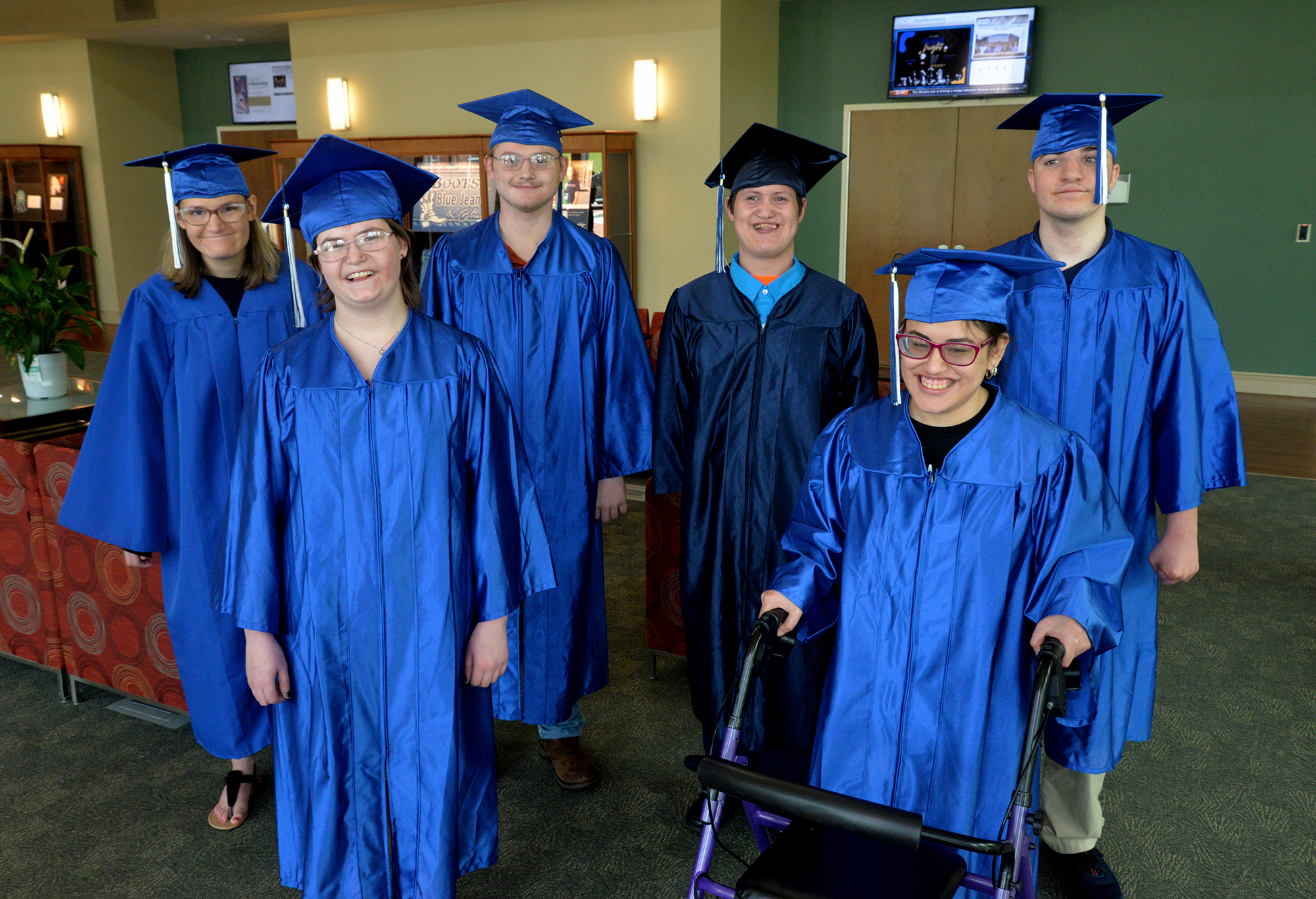 Family, friends and devoted supporters completely packed the Burrell Conference Center rooms on May 11 and erupted in a loud cheer when six blue-clad graduates emerged through the front doors.
During a one-month span loaded with honorary ceremonies at Southwestern Community College, this one – for the innovative Project SEARCH program - easily had the highest supporter-to-graduate ratio.
Project SEARCH allows young men and women (ages 18-30) with disabilities to gain marketable employability skills through classes and hands-on internships, and this year's graduates made a lot of friends along the way.
All the graduates took a turn at the microphone reading prepared statements that captured just what Project SEARCH meant to them.
"I learned how to work hard, and I tried to make my family and teachers happy," said graduate Jeremiah Hammond, who's already secured his first job – working at Ingles in Franklin.
Launched in 2014, SCC's Project SEARCH program has empowered dozens of students to exceed all expectations with many of them securing employment and learning to live more independently.
One of this year's graduates who's done just that is Alex Styles of Bryson City. The day before graduation, she took and passed her driver's license exam. She's also landed a job at Ingles in Bryson City.
"I used to think I couldn't work there because of the number of people," Styles told the crowd. "But now I can process things better, and I know I can handle it. I am becoming more independent and braver."
Working with the students on a daily basis this year at SCC were Devonne Jimison, who serves as SCC's College & Career Readiness Director, and Alexa Lockhart, Project SEARCH Skills Trainer.
Students served internships in the Business Office, Café '64, Holt Library as well as other departments on campus.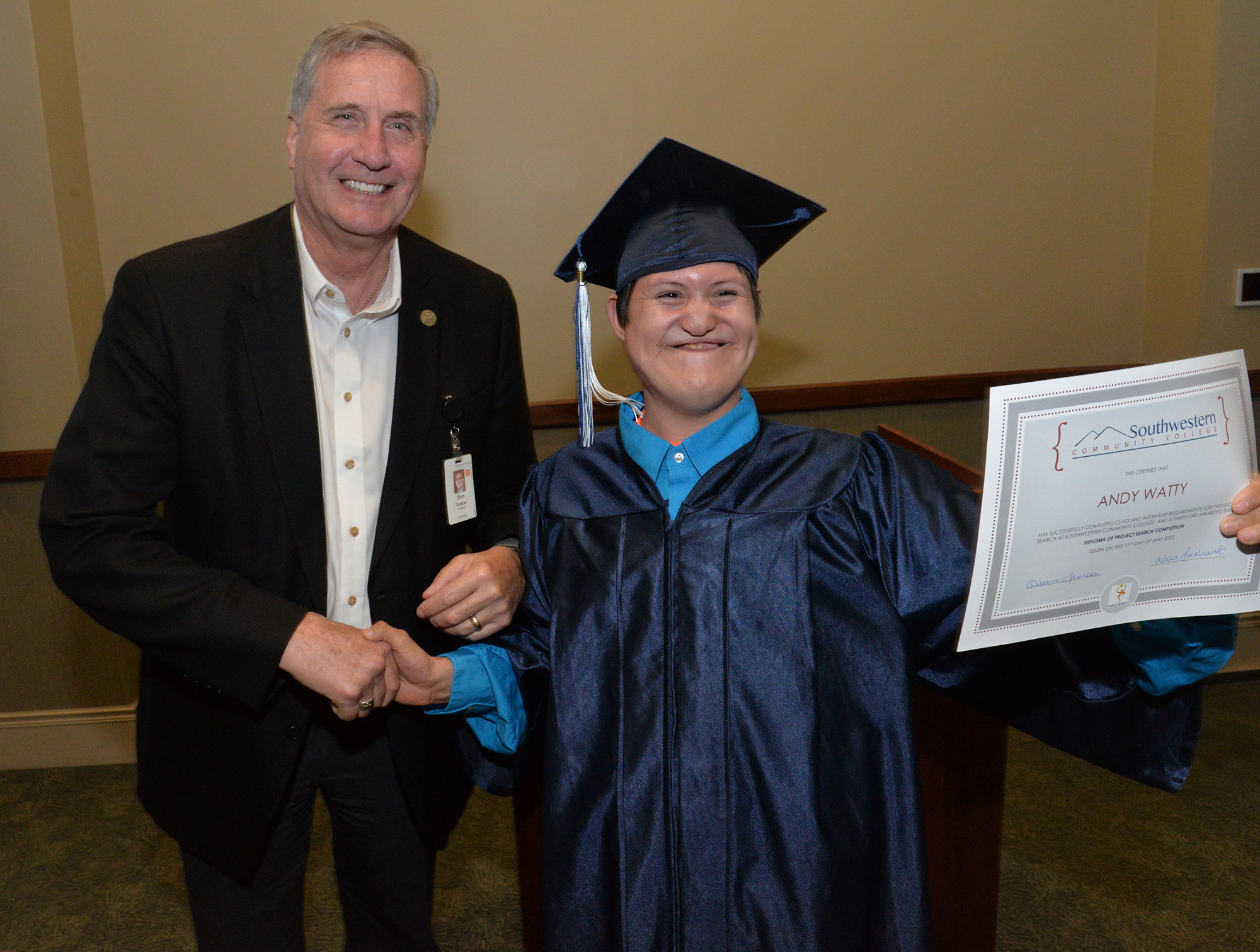 One of those was Sylva resident Julia Rouse, who helped out with SCC's Public Relations department.
"I am proud of myself for talking more," Rouse said. "I want to thank my parents for supporting me."
Connor Karcher of Franklin said: "I hope I get a job working with animals."
Jimison, who has headed up SCC's Project SEARCH program since its launch, said this year's graduates made an impact on the college's Jackson Campus.
"Just looking around the room during our graduation ceremony, you could see just how much these students mean to their families and friends who attended the event," Jimison said. "A lot of people were wiping away tears of joy and pride in what these students have accomplished. We are so proud of every single one of these graduates."
SCC's Project SEARCH program is made possible through partnerships with WestBridge and Vocational Rehabilitation.
Applications are being accepted now for the 10th class of SCC's Project SEARCH program. For more information, contact Jimison at devonnej@SouthwesternCC.edu or 828.339.4361.