SCC's first C-STEP cohort to prepare for spring graduation
Excitement is buzzing in the air as things slowly return back to normal. Many students are
preparing for their final semester at Southwestern Community College, with great opportunities
on the horizon.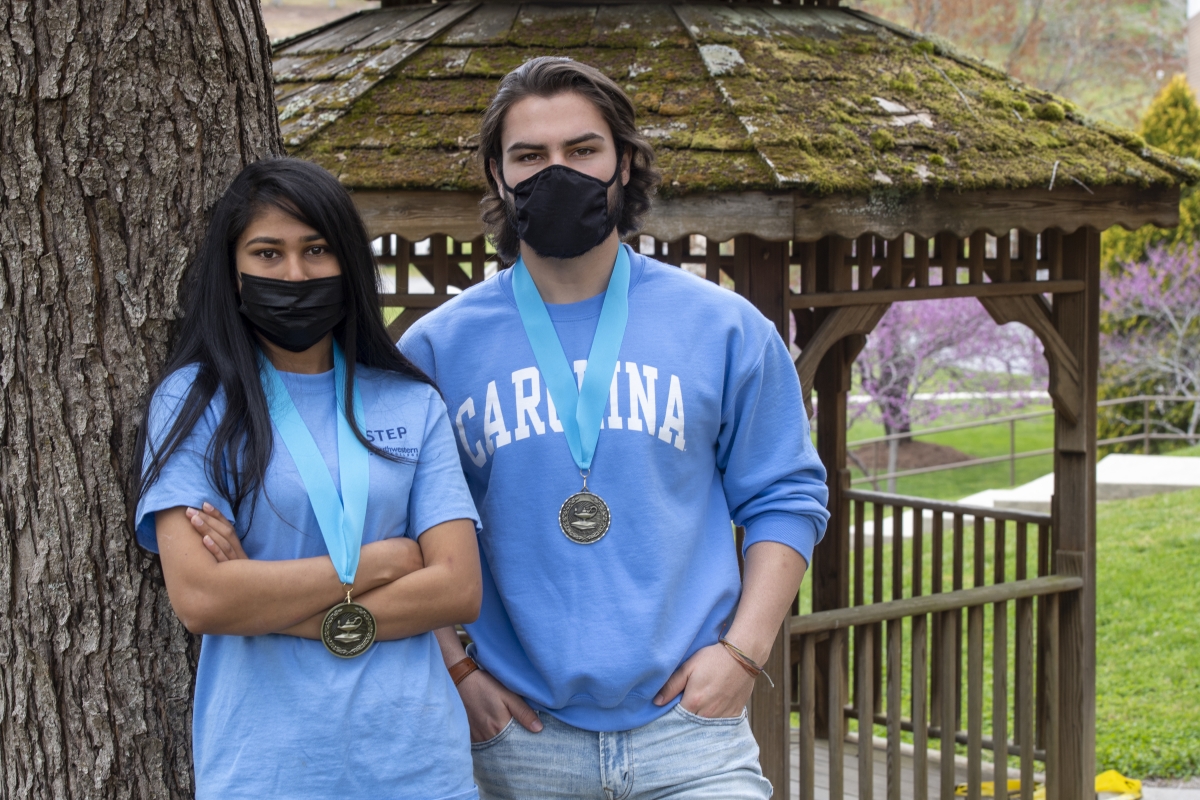 For two students, Puja Patel and Trevor Cole, that means transferring to UNC-Chapel Hill this fall as SCC's first cohort to complete C-STEP (Carolina Student Transfer Excellence Program).
Patel and Cole are scheduled to graduate with Associate of Science degrees in May.
 "Graduating from the program is super exciting for me, since it's a great opportunity," said Patel. "I'm thrilled to be pursuing a higher degree from UNC as well as achieving my dreams."
SCC partnered with UNC in 2018 to bring the C-STEP program to the western region of the state. C-STEP is designed to guarantee admission to UNC from community colleges around the state.
"This program is an opportunity that only comes once in a lifetime," said Cole. "I am excited about what the future will bring, and I think the best is yet to come thanks to C-STEP."
Once the students pursue bachelor degrees at UNC, the C-STEP program will continue to provide transition and support services.
SCC is currently accepting new students this fall for its C-STEP program.
"This is a great opportunity for anyone who has always dreamed of going to UNC," said SCC C-STEP advisor Deanne Oppermann. "We can help make that dream a reality while saving students a lot of money along the way."
For more information about C-STEP please visit
this page
or contact Oppermann at
deanne[at]southwesterncc[dot]edu
.