SCC alumnus founds Forest School in London
The Carolina Student Transfer Excellence Program (C-STEP) wasn't around yet when Andrew McAllister attended
Southwestern Community College more than a decade ago, but he knows all about transferring from SCC to UNC-Chapel Hill.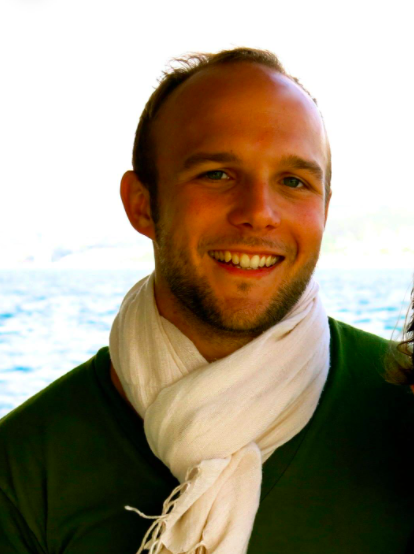 It's a pathway he strongly endorses.
 "I was seen as a person, not simply a student, and this motivated me to believe in myself and to do my best in school," said McAllister, who graduated from SCC with an Associate of Arts degree in 2007. He then transferred to UNC to pursue a Bachelor of Arts degree.
"I used the knowledge and skills that I learned at SCC to keep me motivated and committed to my studies for the rest of my educational journey," McAllister added.
The C-STEP program is designed to guarantee admission to UNC-Chapel Hill from community colleges around the state. In
2018, UNC partnered with SCC to increase the number of students transferring to the university.
"Andrew McAllister is an amazing example of a SCC alumus whose path to UNC, and ultimately his career choices, will inspire
C-STEP students," said SCC C-STEP advisor Deanne Oppermann.
Being homeschooled his whole life, McAllister's first experience with formal education was at SCC. It was there that he realized his academic potential through his teachers' kindness and support. This sense of belonging allowed him to flourish and made him want to pursue higher education.
After graduating from UNC, McAllister completed an online Masters of Public Health program while living in the Dominican Republic. While there, he taught third grade and studied Elementary Education online.
Afterward, he and his family moved to London, England, where he became a program coordinator, team leader, and educator at The American School in London.
His interactions with students focus on empathy, communication, collaboration, creativity, and critical thinking.
McAllister added: "My time at SCC greatly shaped my approach to education, and my experience there ultimately inspired me to become a teacher."
Still residing in London, McAllister recently started a community-interest company called Innovation Forest School, which offers weekend camping trips and childcare for working parents during school breaks. He is also in the process of completing a graduate certificate in School Supervision and Administration.
For information about Innovation Forest School, visit
https://www.innovationforestschool.org/
.