A sure sign life's returning to normal is the return of Southwestern Community College's annual fundraising gala.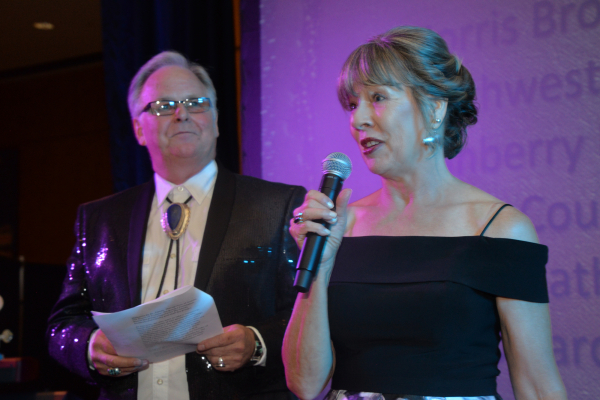 The seventh "Boots, Blue Jeans & Bling" is scheduled for 6 p.m. on the second Saturday in September at Harrah's Cherokee Casino Resort.
Since SCC's first gala in 2014, the annual event has raised nearly $400,000 to support student scholarships– including more than $40,000 that was given last year despite the college being unable to hold the gala.
"More than any other year, this is an evening of celebration," said Dr. Don Tomas, SCC President. "Not only are we celebrating our students and hopefully providing more opportunities than ever for them, but we're also celebrating the opportunity to get back together with our friends."
Lambert Wilson, who is co-chair of SCC's gala planning committee, said this year's event will be held in a different, larger location at Harrah's: The Events Center.
"It's going to be so nice to get together in person this year," said Wilson, who is also the Chairman of SCC's Board of Trustees. "Our event has grown so much over the years, and we're beyond grateful to our friends at Harrah's for accommodating us with additional space. We have room for all our friends who've come in past years, and we can also welcome some new friends to enjoy a truly unique night."
Individual tickets are $150, and table sponsorships start at $1,500. Everyone who attends will enjoy a meal crafted by Harrah's chefs. Providing the music will be Crocodile Smile, a versatile dance band from Asheville.
There will also be a number of activities including corn hole, a best-dressed contest, a silent auction, wine pull in addition to a new "Best Boot Contest."
"It really is just a fun, relaxing evening you can enjoy with friends, and the best part is we're all providing a hand-up to some folks who want to change their lives at Southwestern Community College," said Wendy LeMay, who co-chairs the committee with Wilson. "I'm so thrilled about how many students we've been able to help, but I know there are still many more who need assistance to pursue their educational dreams. That's what this evening is all about."
Tickets are now available at this link. You can also register for the silent auction and make a donation. If you have questions or need assistance signing up, contact Kathy Posey, SCC Foundation Development Associate: 828.339.4227 or k_posey@SouthwesternCC.edu.