SCC hosts collection drive for HERE in Jackson County, INC.
The act of giving is more important than ever as the pandemic continues to affect many people in western
North Carolina.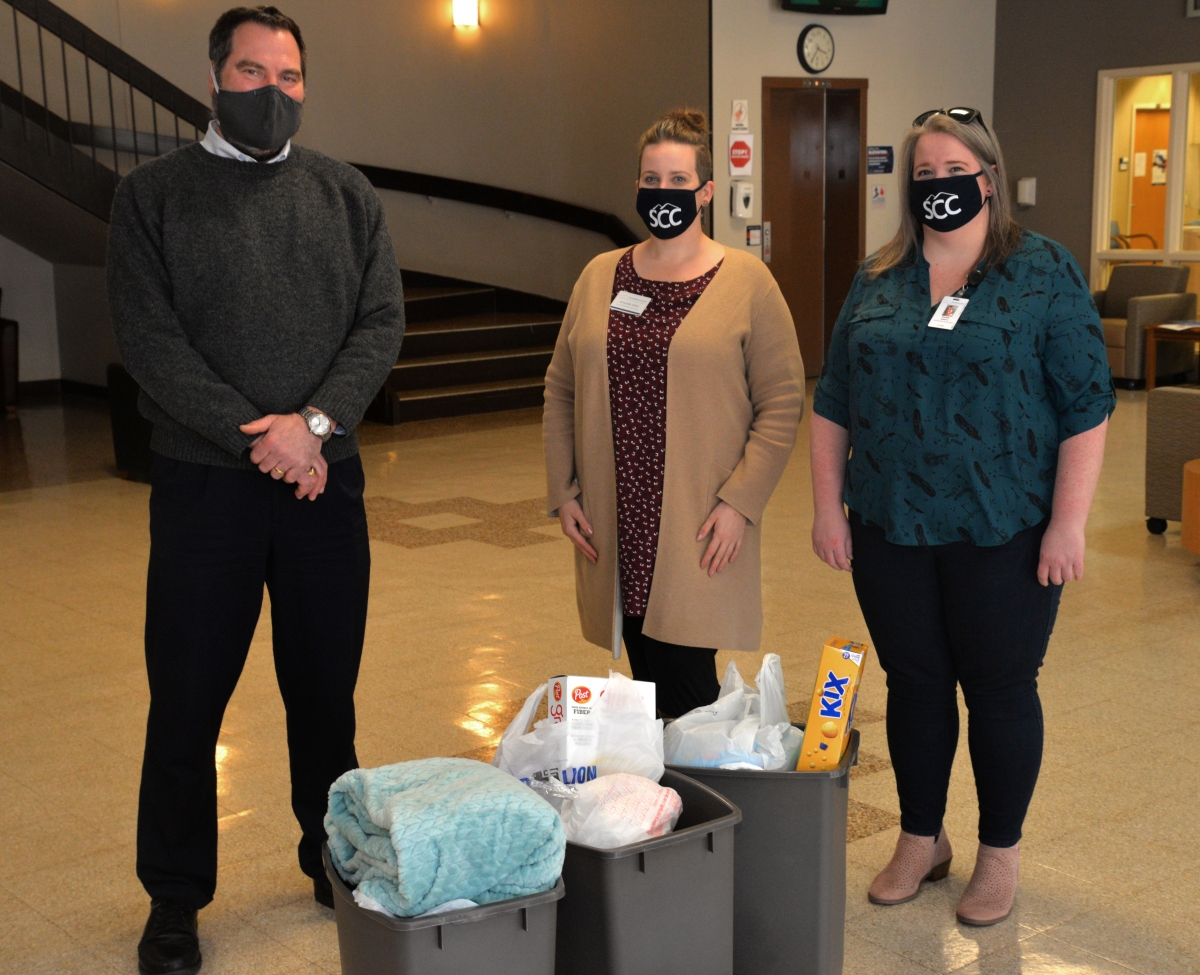 That's why the SCC Cares Committee from Southwestern Community College recently held a collection drive to benefit HERE in Jackson County, INC. Founded in 2018, HERE is currently seeking donations to serve clients who are in emergency shelters or living unsheltered in places such as cars or tents.
To make preparation easier for those in need, these donated items are preferred: Canned proteins (chicken,
tuna, beans); canned vegetables; microwavable items that don't require refrigeration (ramen noodles, ravioli, etc.); peanut butter crackers; granola/cereal bars; and non-food items like microwavable bowls; cutlery (metal or
sturdy plastic); and dental floss. They have plenty of toothbrushes/toothpaste at this time.
"We provide shelter and one meal a day. This is really helpful to those who don't have the means to provide meals for themselves," said HERE representative, Bob Cochran.
The HERE collection drive was part of SCC Cares MLK Jr. Week of Service.
Drop-off boxes continue to be available at the Groves Center breakroom on SCC's Macon Campus as well as the following locations on the college's Jackson Campus: Balsam Center in front of the Information Desk, Burrell Building, Holt Library near the MLK Jr. display, and Oaks outside of the Student Support Services office.