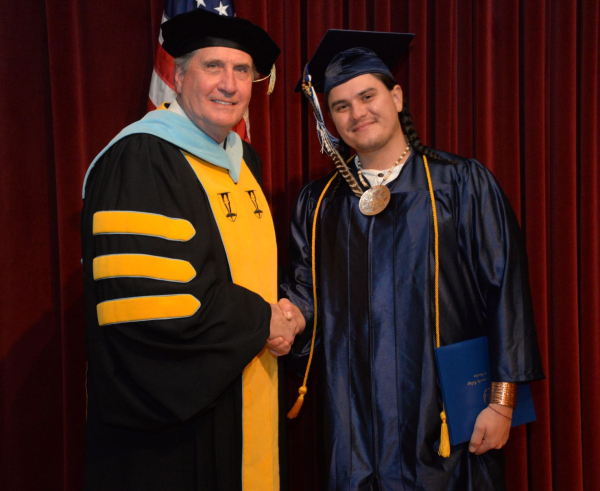 In early September, a new recipient was announced for the Judy Moore Memorial Scholarship Endowment. 
Southwestern Community College Nursing student Corrie Kinsland of Otto received the scholarship worth a total of $1500. Awards are issued for tuition, books, and any other related educational expenses for those enrolled in the Nursing programs.
The scholarship was created in 1997 in memory of Judy Moore, RN. Moore was a nurse who practiced in Public Health in Macon County.
The initial award was issued in 1998, and since then 40 candidates and 45 awards have been given, creating a total of $46,400 in financial aid.
"I am incredibly grateful for this opportunity and gift, and I'm so appreciative of the generosity of all those involved," said Kinsland. "I am honored to represent a scholarship in memorial of such a wonderful person and the legacy that she carries on."
After graduating at SCC, Kinsland intends to enroll in the RN to BSN program at Western Carolina University.
"I am very proud of our nursing student, Corrie Kinsland, for obtaining this scholarship," said Kimi Walker, SCC's Interim Director of Nursing. "The Judy Moore Scholarship has been a great resource for our students over the years. I enjoy volunteering on the board to help our nursing students succeed, and I encourage them to apply. All community colleges and universities with nursing students are eligible and encouraged to apply."
2021-11-11