Sonography students win ultrasound system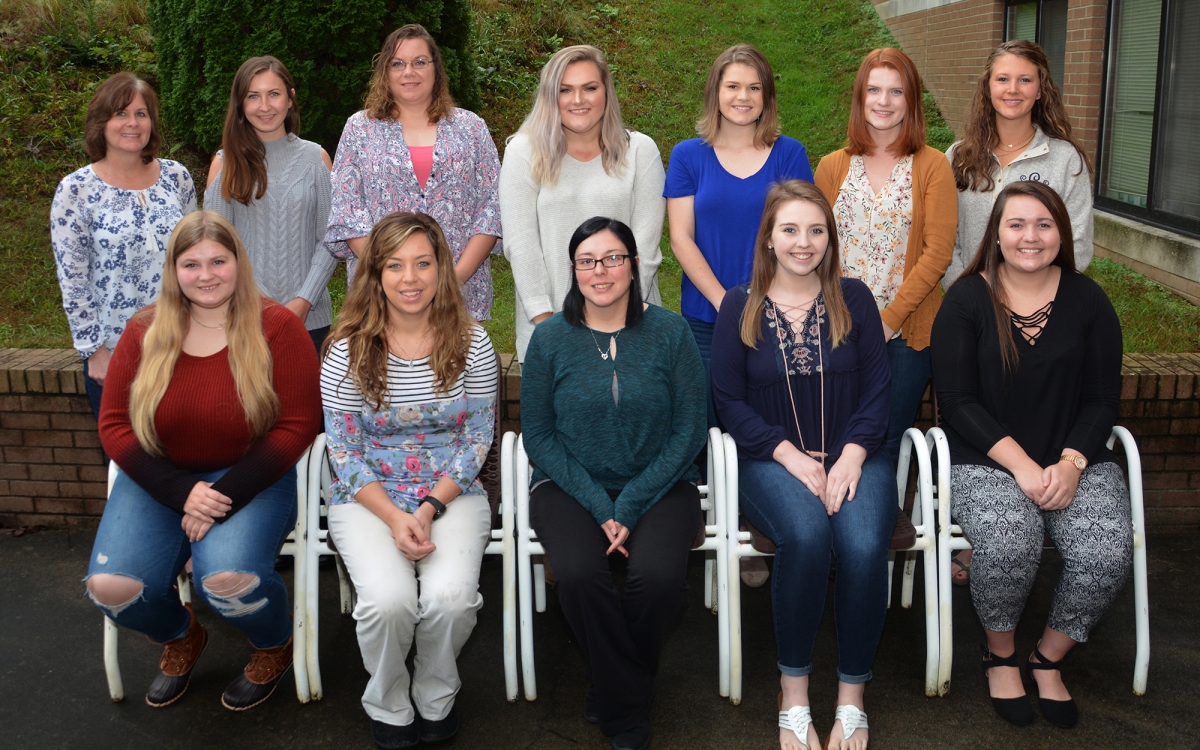 ABOVE: First-year students in SCC's Medical Sonography program are pictured here with their instructors, front row, from left: Rebecca Nelson (Waynesville), Teia Gentry (Waynesville), Christianna Castro (Franklin), Kailyn Leitner (Murphy) and Megan Golden (Murphy). Second row: Debbie Eavenson (Program Director), Beata Slysz (Franklin), Marilyn Tollie (Sylva), Paige McGuinness (Waynesville), Ashley Welch (Waynesville), Samantha Schubert (Franklin) and Sydney Smith (Hendersonville). BELOW: Second-year students in SCC's Medical Sonography program are pictured here with their instructors, front row, from left: Debbie Eavenson (Program Director), Kandace Baker (Murphy) and Natasha Crisp (Franklin). Second row: Jasmine Free (Clinical Coordinator), Victoria Johnson (Sylva), Amber Helton (Asheville), Jessica Clouse (Franklin), Nicole Wright (Hayesville) and Annabelle Schueller (Murphy).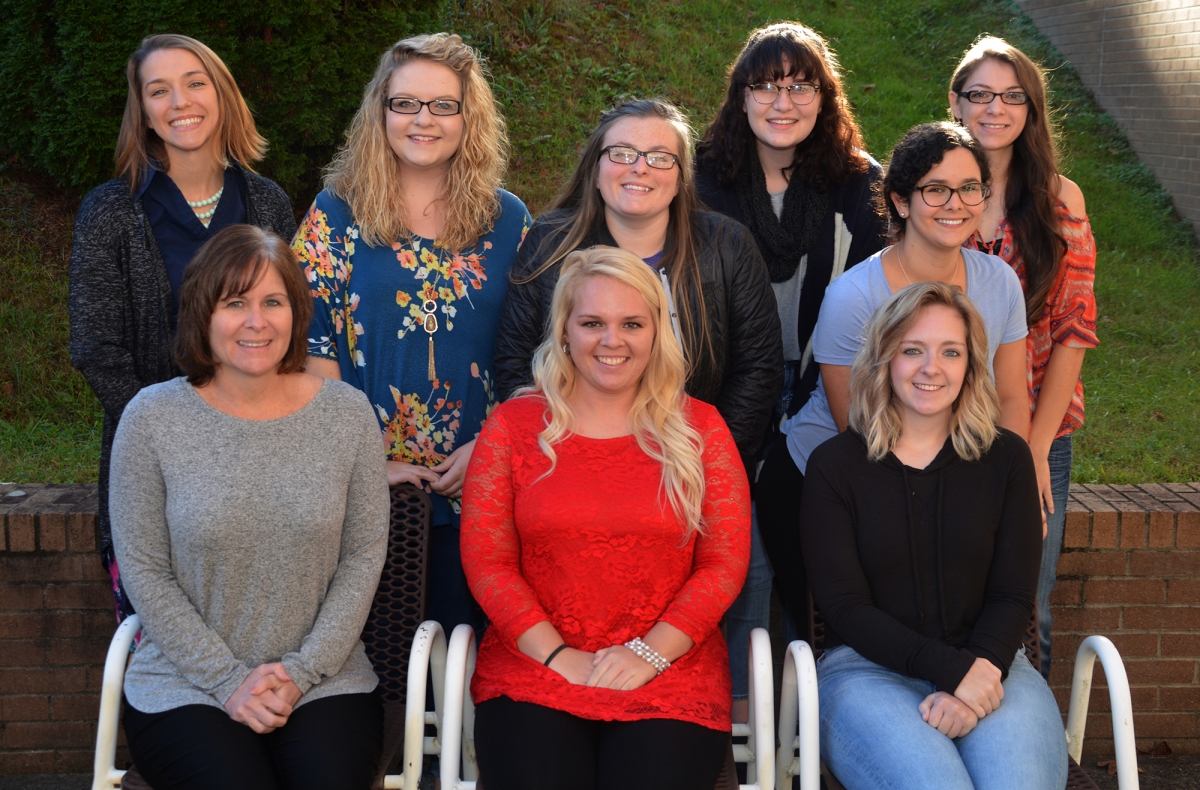 Students in Southwestern Community College's Medical Sonography program will soon be working with much newer equipment.
They have themselves – and approximately 6,800 friends – to thank for it.
SCC's students won the new equipment because their post in Tenvision Ultrasound's Facebook competition got more likes, loves and 'wows' than finalists from California and Alabama.
Debbie Eavenson, the Medical Sonography program coordinator at SCC, expects to receive the new machine – valued at approximately $50,000 – in mid-November.
"Our students worked so hard encouraging their friends and people throughout our region to support us through Facebook likes," Eavenson said. "The final week of the contest was during our fall break, but these students were constantly working their social networks. Their hard work is going to benefit students here for years to come. The equipment in our lab was getting a little dated, so this new system is a welcome addition."
Tenvision set up the contest in September, accepting photos from programs across the country then randomly picking three – including SCC – to be finalists in the giveaway in a Facebook contest. Whoever had the most likes by Oct. 12 would win, and Southwestern edged out Mt. San Jacinto College (Calif.) by approximately 200 votes.
The machine SCC won is a Phillips IU22 E Cart Ultrasound System.
Medical Sonography is a two-year, associate degree program that prepares students to work in clinics, physicians' offices, mobile services, hospitals and educational instutions.
For more information about SCC and the programs it offers, visit www.southwesterncc.edu, call 828.339.4000 or visit your nearest SCC location.