State Employees' Credit Union members award two Southwestern Community College students $5,000 scholarships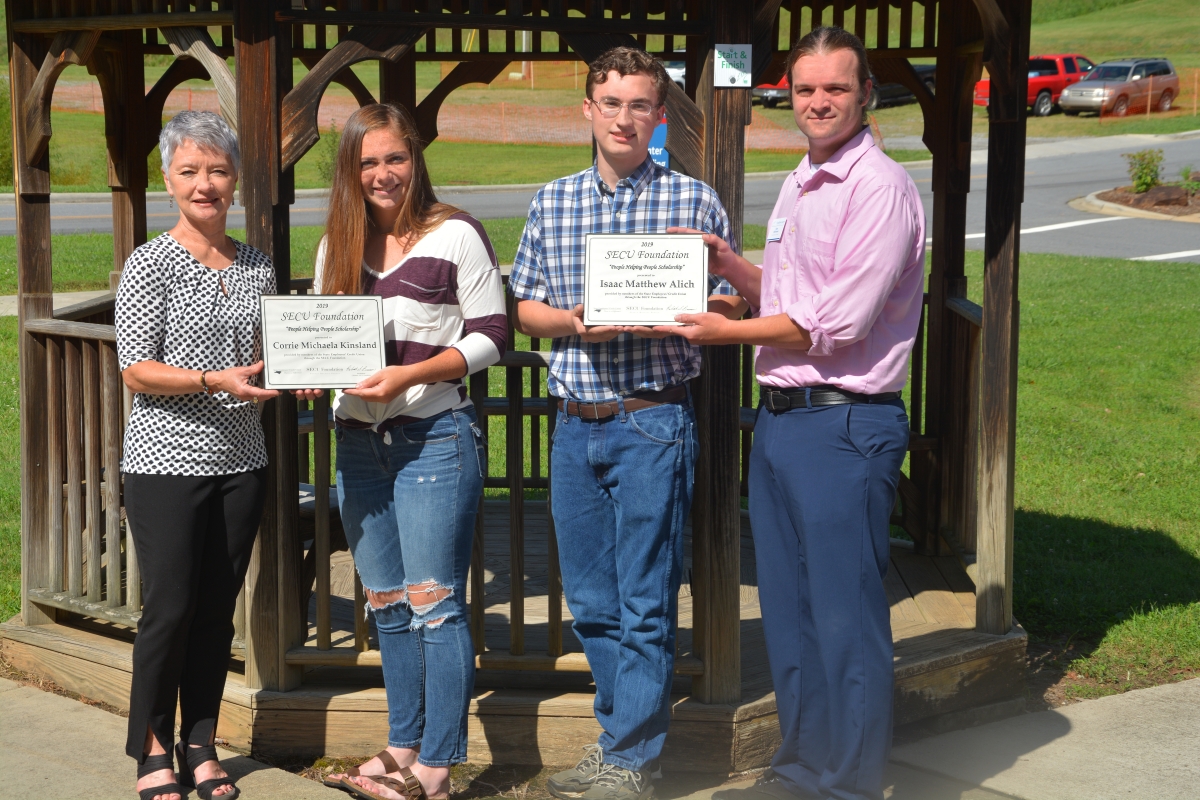 SCC students Corri Kinsland (second from left) of Otto and Isaac Alich (center) of Whittier are this year's recipients of the State Employees' Credit Union Foundation scholarships. Pictured with Kinsland and Alich are, from left: Jana Fulton, a Senior Financial Service Officer for the Sylva SECU Branch and Tyler Buchanan, Financial Aid Counselor and Scholarship Coordinator at SCC.
The State Employees' Credit Union (SECU) Foundation has awarded scholarships to two Southwestern Community College students.
Isaac Alich of Whittier, and Corri Kinsland of Otto, were each awarded a $5,000 SECU Foundation People Helping People Scholarship. Both scholarship recipients will use their scholarships in pursuit of degrees at SCC.
Kinsland is in the Nursing program while Alich is in the Information Technology: Software and Web Development program.
The SECU Foundation established its community college scholarship program in 2005. The program assists students at each of the 58 community colleges in the North Carolina Community College System. Each North Carolina community college receives two $5,000 scholarships annually, representing a financial commitment to the entire community college system of up to $580,000. The scholarships are funded solely by the membership of the State Employees' Credit Union.
For more information, please visit the SECU Foundation website at
www.ncsecufoundation.org
.
To learn more about SCC and the programs it offers, call 828.339.4000 or drop by your nearest SCC campus.