Student of the week: Morgan Hooper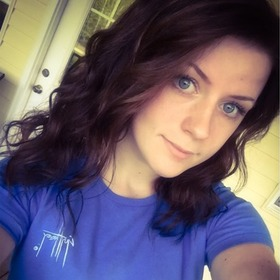 Our student of the week is Morgan Hooper! She is expected to graduate in May 2020 with an Associate of Arts. After graduating from SCC, she wants to earn her bachelor's degree in nursing. She also plans to attend medical school in the future, where she hopes to become a maternal/fetal specialist or a fetal surgeon. 
We asked Morgan a few questions about herself and what inspires her:
Who is one of your role models? How has that person helped with your educational journey?
One of my role models is Cheryl Contino-Conner. She tells me to face everything with enthusiasm and focus.
What motivates you to excel at SCC in spite of difficult circumstances you may face?
I am motivated to excel at SCC by many people. My Nursing Instructor Donna Conner taught me to have empathy and respect, my mother taught me not to settle for the path of least resistance and to strive for excellence, and my friends here have shown me how valuable education really is.
What advice would you give to other students who face tough challenges?
I would advise others to spend extra time on all that they do, use the library to help you with your studies, and take advantage of every resource on campus. People are here to help you.
Congratulations, Morgan! We are so proud to have you as a student.