Trustees elect new officers; 2 members sworn in for new terms
| | |
| --- | --- |
| | |
| Lambert Wilson | Vance Davidson |
In July 23, Lambert Wilson of Bryson City was elected to serve as Chair of Southwestern Community College's Board of Trustees for the 2019-20 academic year.
Vance Davidson of Yellow Mountain was named the new Vice Chair.
Wilson previously served as Vice Chair and is replacing Franklin resident Terry Bell, who retired after serving as a Trustee for 24 years – including the last eight as Chair.
Also at the July 23 meeting, Libby Knight and Jean Ellen Forrister were sworn in for new four-year terms on the board. Knight lives in Dillsboro, and Forrister resides in the Fairview community.
"For as long as I've been here, and I believe throughout our college's history, Southwestern has been blessed with tremendous leadership from our Board of Trustees," said Dr. Don Tomas, who has served as SCC's President since 2011. "I am grateful to all of these individuals for their service to SCC."
Wilson first joined SCC's Board of Trustees in 2009, and he co-chairs the college's annual gala planning committee with Wendy LeMay. Davidson has also been part of that committee since the first gala in 2014.
Over the past five years, fundraising galas have raised more than $300,000 – and each gala so far has drawn in more money than the previous year. This year's "Boots, Blue Jeans & Bling" gala is scheduled for Sept. 7 at Harrah's Cherokee Casino Resort.
"Vance and Lambert have been passionate advocates for our students, not only through their roles as Trustees, but also in supporting the foundation's annual gala," Dr. Tomas said.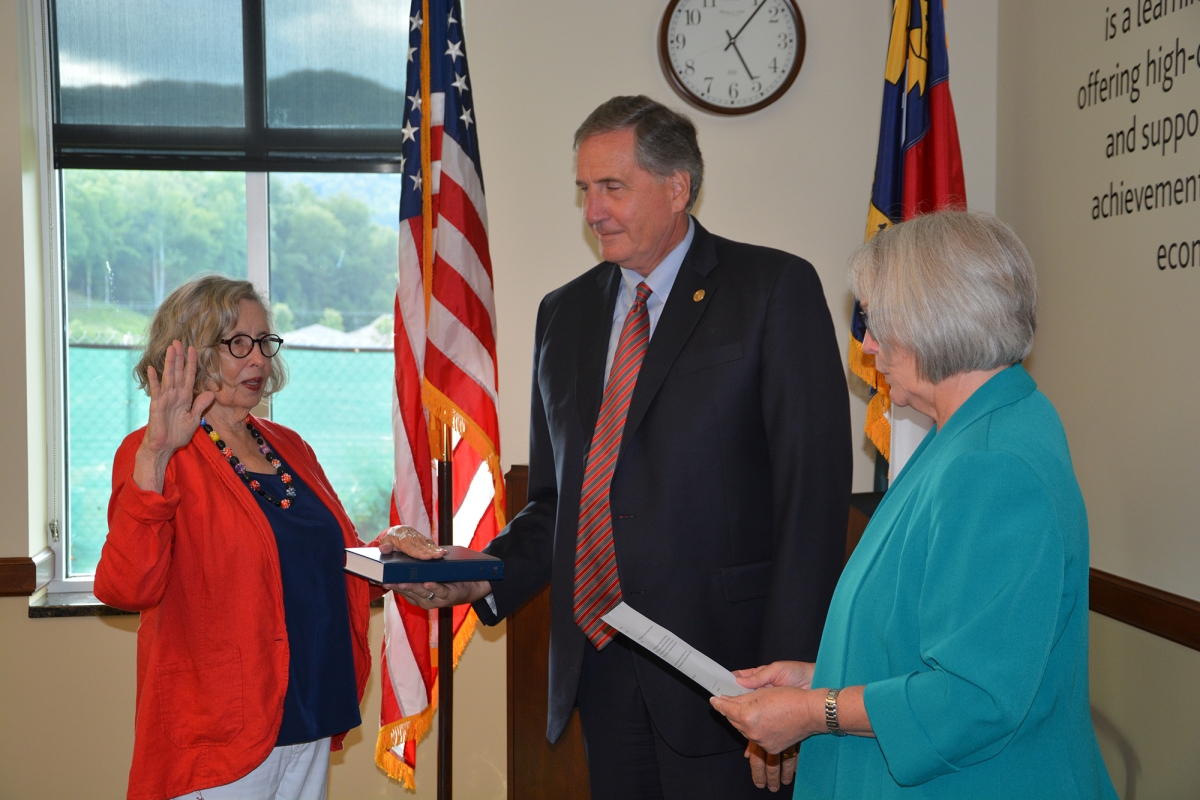 Jean Ellen Forrister (above left) and Libby Knight (below left) were recently sworn in for new terms. At center in both photos is Dr. Don Tomas, SCC President, and at right is Ann Melton, Jackson County Clerk of Superior Court.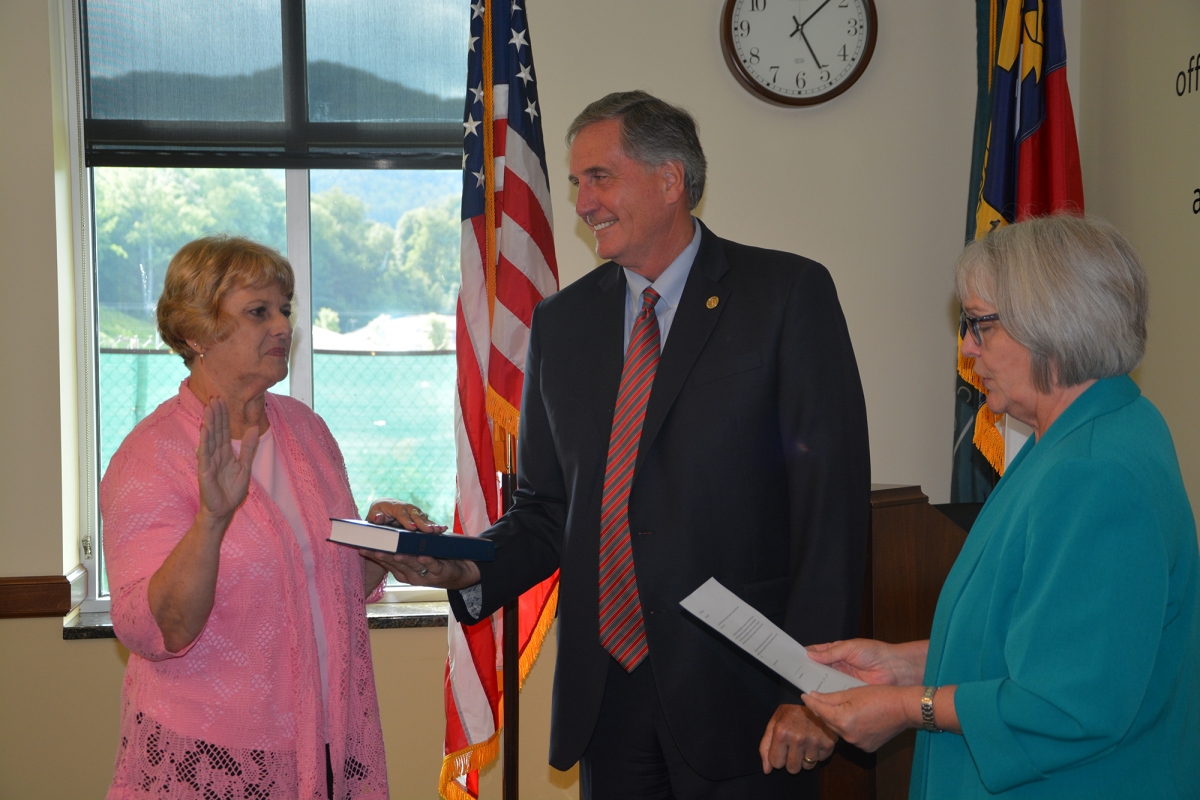 Meanwhile, this will be Knight's third full term as a Trustee. A retired educator, Knight served for 32 years in the Jackson County School system as a teacher, lead teacher and administrator. She was appointed to SCC's board by the Jackson County Board of Education in 2010.
Forrister, a longtime administrator and English instructor at SCC, was first named to the college's Board of Trustees by the Jackson County Board of Commissioners in 2015.
Like Knight, Forrister's current term as a Trustee runs through June 30, 2023.
"Libby and Jean Ellen bring a wealth of experience and knowledge to our Board of Trustees, and we are extremely fortunate that they have agreed to serve for another four years," Dr. Tomas said.
For more information about Southwestern, visit www.southwesterncc.edu, call 828.339.4000 or drop by your nearest SCC location.