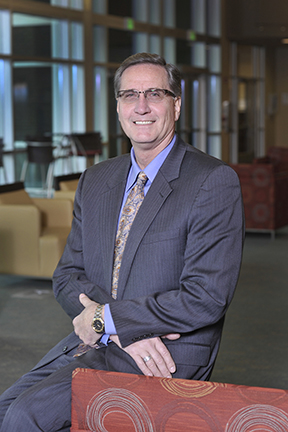 Dr. Don Tomas, president of Southwestern Community College.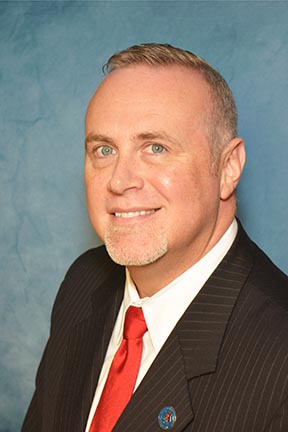 Dr. Thom Brooks, executive vice president for instruction and student services at Southwestern Community College.
As part of an effort to help more students complete their college education, Southwestern Community College has received $710,589 from a U.S. Department of Education "First in the World" grant.
The "First in the World" program aims to find solutions that will help alleviate persistent, widespread challenges that have prevented at-risk students from persisting in and completing college.
SCC was one of 10 partner colleges involved in a "Development Grant" that will implement an evaluated methodology for addressing student retention and graduation. One of only two such awards in the nation, the North Carolina effort was led by Central Carolina Community College (CCCC) in Sanford.
Altogether, the partnership yielded $9.2 million. Other partner schools are Caldwell Community College and Technical Institute, Carteret, Cleveland, Isothermal, Pamlico, Randolph and Roanoke Chowan Community Colleges as well as College of the Albemarle.
"We're honored to be a part of this highly competitive and coveted national grant award, and were excited about the opportunity to work with our sister institutions across the state," said Dr. Don Tomas, president of SCC. "Our focus at Southwestern Community College has always been on helping our students succeed, and this grant allows us to take that emphasis to a whole new level."
The four-year grant provides funding for two full-time "success coaches," who will provide individualized academic and personal support for students who need it most. The grant also provides for a comprehensive electronic advising, academic planning and early alert system.
SCC will be following a model launched three years ago by CCCC, which has since increased its persistence rate by 13 percent.
"For a number of years, we've steadily increased our retention efforts," said Dr. Thom Brooks, SCC's executive vice president for instruction and student services. "The 'First in the World' grant gives us an infusion of resources we need to reach the segment of our student population in need of this specialized support."
Southwestern, which WalletHub ranks among the Top 10 community colleges in the nation, serves Jackson, Macon, Swain Counties and the Qualla Boundary. For more information about SCC and the programs it offers, visit www.southwesterncc.edu or call 828.339.4000.
2015-10-06