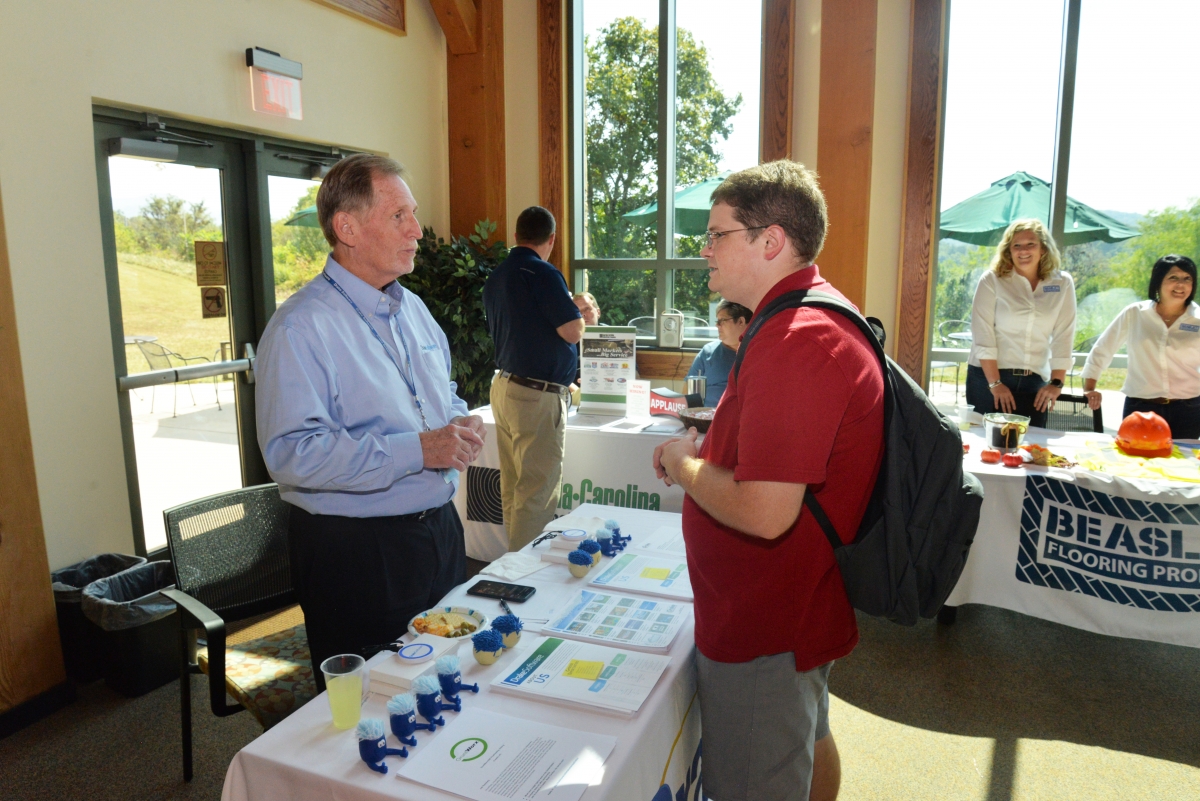 After completing the Career Coach Assessment and the PEAK Values Inventory, you may have narrowed down your career options but want to solidify  your choice. There are a number of techniques we recommend students at this point in their career decision making journey.
One technique that is recommended the most, and possibly a part of a class assignment for students, is Informational Interviewing. This is a great technique to use if you are wanting to gain a more in-depth look into a career choice by interviewing someone in that profession.
 
Benefits of conducting an informational interview:
Learn more about any industry or field while expanding your professional network at the same time

Obtaining valuable information, advice and some interviewing practice

Inform your decision making which includes choice of major, degree, internships, service efforts, and PEAK Five-Year Plan components
We recommend watching our recorded presentation on "Informational Interviewing" to learn about how to secure and prepare for one, as well as view "The Value of Informational Interviewing" that is found in Module 4 of the Written Curriculum in our online mock interview program, Big Interview.
Job Shadowing:
One of the best ways to get the full picture of what you would be doing in a career choice is having a job shadowing experience, which is where you get to observe a person in your potential career for the day. To pursue this possibility, connect with Michael Despeaux, who is over Employee Relations in Career Services and he will assist you through the process of identifying and pursuing a job shadowing experience.
 
Work-Based Learning (like an internship) is an education-based, work-related, practical working/learning experience in a real-world setting. Contact Christy Wyatt, Work-Based Learning Coordinator, for more information on participating in a Work-Based Learning program at 828-339-4482 or c_wyatt@southwesterncc.edu.
Other Techniques to narrow down your Career Choice:
When you have a difficult time securing an Informational Interview or Job Shadowing experience, we recommend watching recorded informational interviews or "day in the life" videos of your interested Career Choice.
 
If you are an SCC student you have access to the Films on Demand Collection through our SCC Library. In this collection you will find a number of Informational Interviews recorded with individuals in various career fields.  The library also created a Jobs and Career Library Guide for your convenience about resources available through them regarding your career journey and job preparation. You can reach out to the Holt Library Staff by emailing library@southwesterncc.edu if you need assistance with any of these resources.

We recommend students Google career options and check out YouTube videos at their own discretion  of "day in the life" of the career profession they are interested in. This is a great way to get a picture of what working in that profession would be like.
For assistance in utilizing these additional Career Decision making techniques, reach out to Michael Despeaux in Career Services.