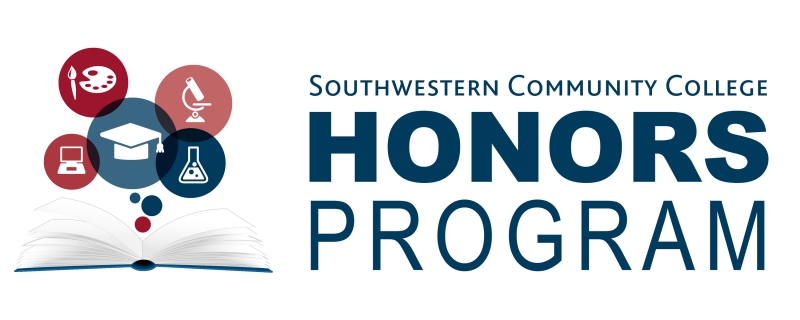 Choosing a course:
Before approaching an instructor with a request to create a project for his/her class, think about what course subject matter you want to study. Some questions to ask yourself:
Which classes do you feel most passionate or most curious about?
Which content will you most need to learn in depth?
Could a project in a particular area of study be advantageous when listed on a resume or four year college application?
Would increased knowledge of a subject be advantageous during a job interview?
Decisions about content don't have to be finalized before talking to your instructor, but they will help as you design your project.  Once you feel comfortable, discuss your ideas for an honors project with your instructor.  Be sure to indicate your desire to participate in the program by Friday, September 3, 2021.
Choosing a topic:
Work with your instructor to choose a topic that is appropriate, and more importantly interesting.  You will be going above and beyond the requirements of the course during the project, so be sure to choose something that goes beyond the syllabus requirements.  Some questions to discuss:
What about the class interests you most, and why?

What topics may not be covered in the syllabus, but are related to the class content (these will help to broaden your knowledge in the subject)?

What topics from the syllabus seem most interesting (these will help to take a current topic deeper than the rest of the class)?
Choosing a project format:
Formatting can vary widely, as seen by the following list. Formats are often influenced by the discipline of the course. For example, experiments tend to work better in a chemistry rather than an English class. Always discuss each format's appropriateness with your the instructor. Some projects are wonderfully creative, but will not be able to express what you discover in your research. Remember the format may vary, but the goal of expressing your newfound knowledge is a constant.  If you have questions, reach out to Dean Emory earlier rather than later to assist with development.  
Models: Create a three-dimensional model (including an annotated bibliography of sources and instructional indicators similar to those used in museums) of the cell wall of both a Gram-Positive and a Gram-Negative cell.  Another example was a similar model for the Great Wall of China.
Creative Writing: Rewrite the ending of a short story or novel studied in class to clarify an issue of characterization (or theme).
Film or video: Research the most effective methods of communicating about Recovery programs and develop a Public Service Announcement communicating about Recovery to the college community.
Instructional aids: Create aids for elementary education, occupational therapy, etc. Try them in a real life situation and report on their effectiveness.
Performance: Write and produce a play based on the seven deadly sins found in Medieval literature.
Presentations:  Research and present to the class on Spherical Triangles and Their Applications.
Research paper: Research The Differences and Variety in Classical Spanish Guitar Composure and Technique, or A Comparison Analysis of Medieval and Renaissance Robin Hood Tales, or How Perfect Pitch is developed, or really any appropriate topic.  
Scientific experiment: Extraction of Biologically Active Compounds from Plantago Major
Service to the college: Create a plant guide for the college's walking trail. Develop a database of scholarship resources available to those in recovery.
Webpage/ brochure/ portfolio: Create a map of Sylva housing options, including information on available funding courses and income requirements. Create Facebook pages for three American literature authors and have them interact in ways appropriate to their characters.
Planning Your Research:
Although the type and source of your research can vary as widely as the format you choose, you will need to be able to describe the types and quantity of resources you will use within the project in your proposal.  These may include: