Learning Assistance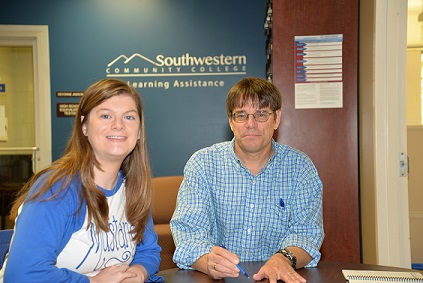 NOTICE              
Due to concerns resulting from the Coronavirus (COVID-19), all SCC buildings are closed until further notice. The Jackson and Macon LACs as well as the Tutor Program transitioned to Online Assistance on March 23. Please see the directions shared below.
To access our online options,
1.  Login to
MySCC
2.  Select the ecampus (Moodle) from the quick start menu on the left side of the screen
3.  Scroll to the bottom of the page, and click the Tutoring Link

4.  Click "Start Now"
If you experience any problems or need help, please call part-time Tutor Program Coordinator Julie Bennett at 828.339.4304, email
tutoring[at]southwesterncc[dot]edu
.