Who we are
Student Disability Services (SDS) at Southwestern Community College works in partnership with students, faculty, and staff to eliminate or minimize barriers and facilitate full access and inclusion in the college experience and learning process for students with disabilities.
To achieve our mission, SDS:
Serves as advocate for students with disabilities while promoting independence, self- determination, and personal responsibility.
Coordinates and provides accommodations and related support services to students with disabilities.
Assists the college in complying with the provisions of the Americans with Disabilities Act of 1990 (ADA) and Section 504 of the Rehabilitation Act of 1973.
Provides training and support for faculty, staff, and administration regarding the needs of students with disabilities.
Provides consultation, information, and outreach to public school personnel, rehabilitation professionals, parents, and prospective students regarding disability services.
Assists in transition and career services for students with disabilities.
Fosters campus-wide awareness of the impact of disabilities on individuals.
Disability
Section 504 of the Rehabilitation Act of 1973 and the Americans with Disabilities Act of 1990 (ADA) prohibit discrimination on the basis of disability.

The Federal definition of a person with a disability includes a person who:
Has a physical or mental impairment which limits one or more major life activities,
Has a record of such impairment, or
Is regarded as having such an impairment.

The determination of whether an individual has a disability under the ADA is not based on the name or diagnosis of the impairment, but rather on the impact of that impairment (the functional limitations) on the life/learning of that individual.

Click on Documentation Guidelines for details regarding disability types and relevant documentation requirements.
Privacy
All materials pertaining to a student's disability are confidential, are maintained separately from academic files, and are excluded from free access under the Family Educational Rights and Privacy Act (FERPA) of 1974. Documentation of a disability obtained by SDS is used to verify the disability, plan services, and determine accommodations.

Disability information is shared on a limited basis within the college. This occurs only when there is a compelling reason for a faculty or staff member to have such information. For example, a disability that can trigger a medical episode may necessitate the instructor's need to know in order to respond to an emergency situation appropriately.
Accommodations
Accommodations at the college level do not change the instructional content, the expectations for learning, or the requirements of a task, but they do change how a student accesses information and demonstrates what they have learned. SCC will provide reasonable accommodations to minimize the extent to which a permanent or temporary disability may negatively affect a student's SCC academic and social opportunities.

Click on Accommodations for a listing and explanation of academic accommodations.

If you are a student with a disability and need accommodations, contact: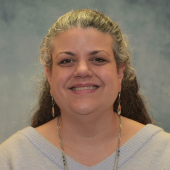 Student Disability Services Coordinator
j_dehart@southwesterncc.edu