Recruiting at SCC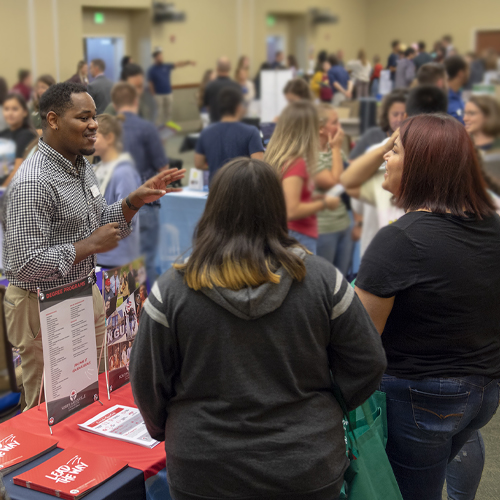 We invite employers to participate in our campus recruiting by listing jobs on our Job Board or attending one of our events!

Here are some facts about our recruiting events:
SCC hosts recruiting events and career fairs several times each semester across all campuses.
Employers can view and register for events in our SCC Job Board.
SCC events and career fairs are always free for employers, and we always market them to the public in addition to our students and alumni.
Employers can meet applicants for jobs in hospitality and tourism, business, healthcare, career technologies, human services, government, education, seasonal and part-time work, and many other areas.
If you let us know if you are targeting a specific major or program, we will make sure they know you will be on campus!
All employers must read our Policies before registering for an event or posting a job listing.