RESOURCES FOR FACULTY, STAFF & ADVISORS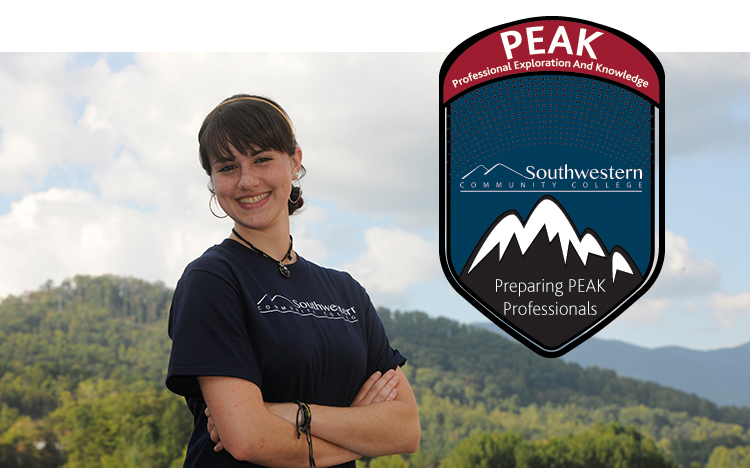 At Southwestern Community College, we are dedicated to enhancing our students' success not only in academics but also in their chosen professional careers. Our Quality Enhancement Plan (QEP) has been named, "PEAK," which stands for "Professional Exploration and Knowledge," a goal that will help students succeed in their jobs and careers.
Students will begin achieving the goals of PEAK through activities that will help them focus on researching and planning their professional careers.
The following programs, services, and activities offered by Career Services will help faculty and advisors guide students in their self-assessments of interests, identification of values and abilities, understanding of academic pathways, exploration of careers, development and practice of related skills, and self efficacy when applying for jobs.
Career Coach
Career Seminars, Programs, and Events
Class Presentations
Contact Career Services to schedule a classroom presentation discussing career exploration and Career Coach, resume and cover letter writing, interview preparation, or other career development topics!  On a case-by-case basis, we may also help you identify and schedule a classroom visit or presentation by an employer or professional in any given field.
Big Interview
Big Interview
is an exciting online tool that whole classes can use to practice and develop job interviewing skills. Students in your class can practice interviews and record and save them, and electronically share them with you or a career counselor. They can look up specific interview questions, and they can even formulate their "Interview Story."
Other Interview Resources & Tutorials
Resume Preparation
 and Job Search Assistance
Job Fairs and Hiring Events
Shadowing and
Externships
Job Board